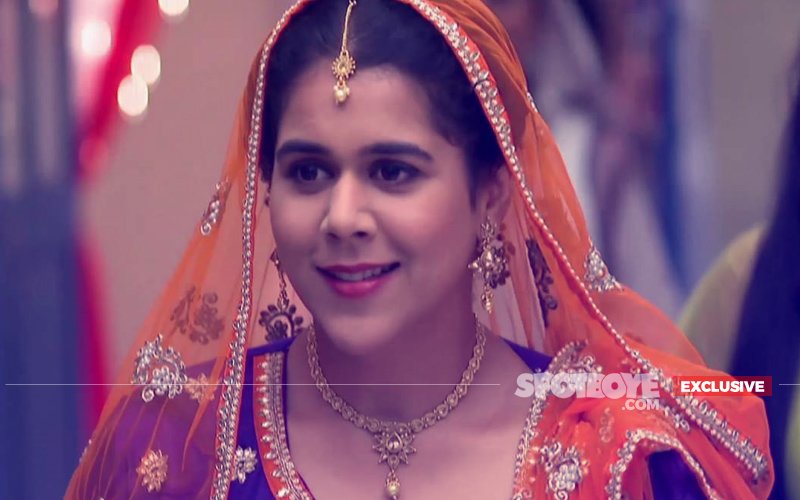 A day back, news suggesting that Rytasha Rathore has quit &Tv's Badho Bahu created a stir in the TV world. SpotboyE.com sniffed a few layers to this development and did some digging around only to find out that the actress is NOT quitting the show.

But, the fact that you won't see her for a few months in Badho Bahu is also true because she is going on a break for 2-3 months. So, now you know that Rytasha is not getting replaced by anyone.

However, this is not it. When we got talking to the makers of the show, a source informed us that the Rytasha was giving them a tough time, since a long time.

"This is not the first time that she has asked for a break. She usually throws such tantrums every 2-3 months saying she doesn't relate to the show. She finds it regressive, she wants to quit and what not. Everyone is fed up of her snooty behaviour." said the source.

We further asked what her reason was this time to go on a break, to which the source replied, "She wants to do theatre for sometime as she is finding TV too monotonous now. As the makers have given up on her, they have allowed her to go on a break and do what she wants to for a few months and then return to the show."

We wondered why the makers are putting up with her tantrums. Why not let her go if she isn't happy?

"As you know her personality is the USP. It suits the concept and the character she plays in the show. It's very difficult to find her replacement especially when she has become a household name and a favourite among the viewers of the show. That's why the makers are insistent to retain her in spite of having numerous issues with her." added the source.

Meanwhile, we got in touch with Rytasha to know her side of the story. However, she coldly replied, "I don't know anything. Please ask my producers."

On the other hand, to fill in for Rytasha's absence for the coming months, a new track has been designed where you will see the actress getting kidnapped. A few new characters will be introduced to the show for which auditions have already begun.