Adda Releases Today: Abir Chatterjee, Anindita Bose, Arindam Sil Prosenjit Chatterjee And Others Wishes Good Luck To Entire Team
The multi starrer film basically celebrates certain quintessential factors of Bengaliness that bring both the old and young generations on the same platform despite the conflicts between them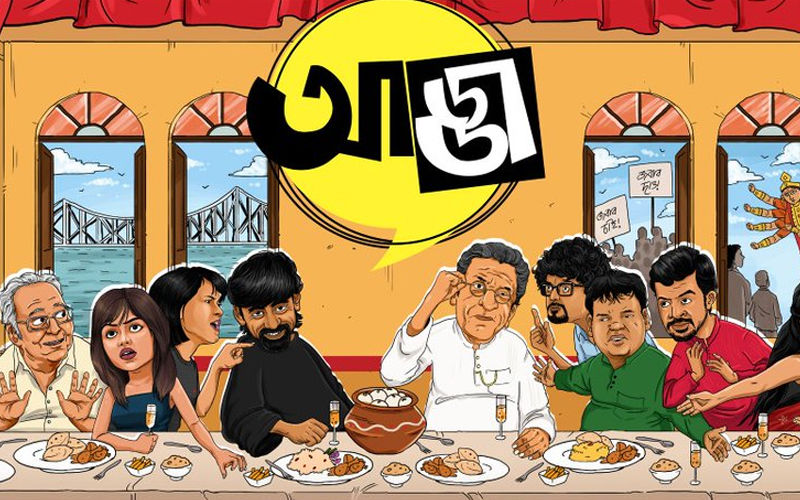 Indrasish Roy, Saayoni Ghosh starrer 'Adda' is releasing today and the team is receiving best wishes from everywhere. Directed by Devayush Chowdhary, the cast includes Soumitra Chatterjee, Sabyasachi Chakraborty, Saayoni Ghosh, Indrasish Roy, Akshay Kapoor, Dipanshu Acharya, Jit Das, and Saurav Das.

Tollywood celebrities also took to their official Twitter handle to wish the entire team for the success of the film.
Adda is modern day fable of love, friendship, Karma and Catharsis set in the City of Joy, Kolkata. The film is produced by Maxim Pictures & Reeldrama Productions. The film basically celebrates certain quintessential factors of Bengaliness that bring both the old and young generations on the same platform despite the conflicts between them.

The trailer begins with Dipangshu Acharya and Sabyasachi Chakraborty talking about striking features of Kolkata. As the trailer proceeds many more young characters are introduced and also present their outlook on marriage, jobs, and other aspects of life. The trailer suggests that the film is going to have multiple narratives that will perhaps contribute to a discourse on Bengal and its culture.

The director and his team appear to have carried out a lot of experiments in terms of cinematography and the treatment of the storyline which is hard to guess from the trailer. Also, the dialogues are layered with meaning and lend a humorous essence to the content.


Image Source:- twitter/prosenjitbumba/status/itsmeabir/status/silarindam/status/bose_anindita10/status/