Arjunn Dutta Shares Details Of His Upcoming Film 'Abyakto'
The film stars Arpita Chatterjee, Adil Hussain and Anubhav Kanjilal in the lead role. The film explores the relationship of mother and son from a different angle. Arjunn Dutta's directorial is releasing on January 31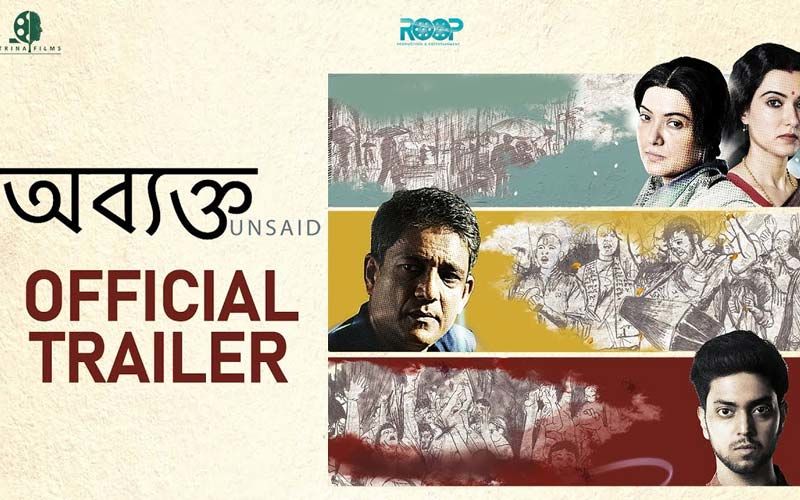 Arjunn Dutta directorial 'Abyakto' is all set for its release on Friday. The film stars Arpita Chatterjee, Adil Hussain and Anubhav Kanjilal in the lead role. The film has travelled to many international film festivals ahead of its release and won many awards. Recently, the trailer of the film was released.
Ahead of its release, Arjunn Dutta shares the details of the film. He even speaks on why he selected Arpita and Adil for the role. "I always wanted someone who is apt for the age of 30s and 50s. And Arpita Chatterjee was completely fitting in the role. I have followed her work very closely and felt that she is very particular while selecting the role. I am fortunate that she said yes to the film. Adil is a very grounded and easy person to work," added the director.
The trailer opens with the introduction of Arpita Chatterjee and Anubhav Kanjilal. In the trailer Adil Hussain and Anirban Ghosh. Adil is playing the role of Anirban Ghosh's friend and Arpita Chatterjee is Anirban's wife. The film focuses on the relationship between a mother and son. It is a story of a son who started keeping a distance from his mother after the death of his father.
In the film, Anubhav is shown as a disturbed man. His mother Arpita Chatterjee, father Anirban and his father's friend Adil plays an important part in shaping his life. Anubhav grows into a man he never thought of. The film focuses on different angles of the relationship.
Meanwhile, Arpita Chatterjee will be next seen in Borunbabur Bondhu. The film stars Soumitra Chatterjee, Arpita Chatterjee and Ritwick Chakraborty in the lead role. Directed by Anik Datta, the film also stars Madhabi Mukhopadhyay, Paran Bondopadhyay, Sreelekha Mitra, Kaushik Sen, Bidipta Chakraborty in pivotal roles.
Watch the trailer here:
Image Source:-youtube/amaramuzikbengali