Arpita Chatterjee Gets Nostalgic As Utsab Clocks 20 Years, Shares Old Pic On Instagram
The film stars Madhabi Mukherjee, Mamata Shankar, Rituparna Sengupta, Prasenjit Chatterjee, Pradip Mukherjee, Deepankar De and Arpita Pal and it focuses on the various emotional in a family and relatives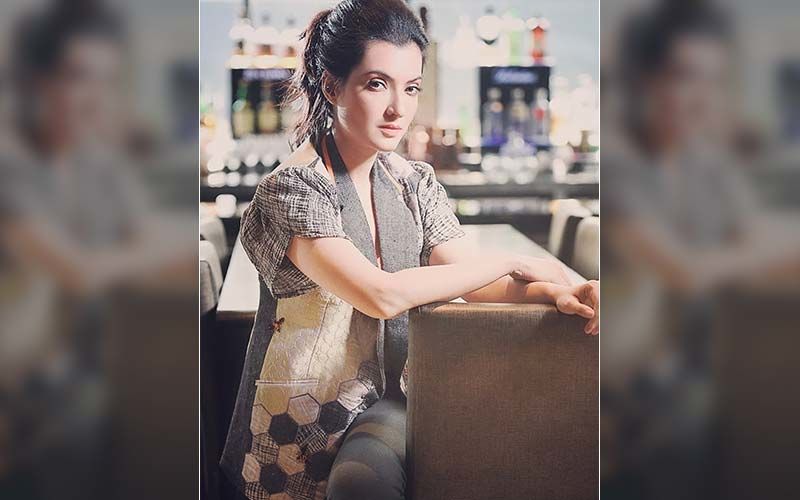 As the film, Ustab clocked 20 years, actress Arpita Chatterjee took a trip down the memory lane by posting a throwback picture from the film on social media and celebrating twenty years of the film. The multi-starrer film was directed by late director Rituparna Ghosh.
Arpita Chatterjee shared the picture on Instagram with a caption in Bengali, "উল্লাস আনন্দ উত্থান পতন নিয়ে জীবন চলার ফাঁকে এক টুকরো বেঁচে থাকার উৎসব। ফিরে দেখা সেই স্মৃতি.... উৎসবের ২০ বছর.... ঋতুদার পরিচালিত 'উৎসব' আমার জীবনের বিশেষ কাজগুলোর মধ্যে অন্যতম। প্রচুর অভিজ্ঞতা, শিক্ষা, স্মৃতি জড়িয়ে আছে এই ছবিটির সাথে। আজ সেই ছবি থেকেই একটি মুহূর্ত থাকলো আপনাদের জন্য।"


The film stars Madhabi Mukherjee, Mamata Shankar, Rituparna Sengupta, Prasenjit Chatterjee, Pradip Mukherjee, Deepankar De and Arpita Pal and it focuses on the various emotional in a family and relatives.
On the work front, Arpita will be next seen two films-Guldasta and Hripindo. Guldasta is a women-centric film which will feature three female characters in the central role. The third woman character will be played by Debjani Chatterjee. The story will be about the crisis in the life of the three protagonists and how they are dealing with their hardship.
However, the rrelease of both the films have been postponed due to the Coronavirus.



Image Source:- Instagram/imarpitac