Barunbabur Bondhu Will Be Screened At Third Eye Asian Film Festival 2020
Anik Dutta's directorial Barunbabur Bondhu has seen many changes in the releasing date. The film is now releasing on February 28. Soumitra Chatterjee, Arpita Chatterjee and Ritwick Chakraborty starrer is a family drama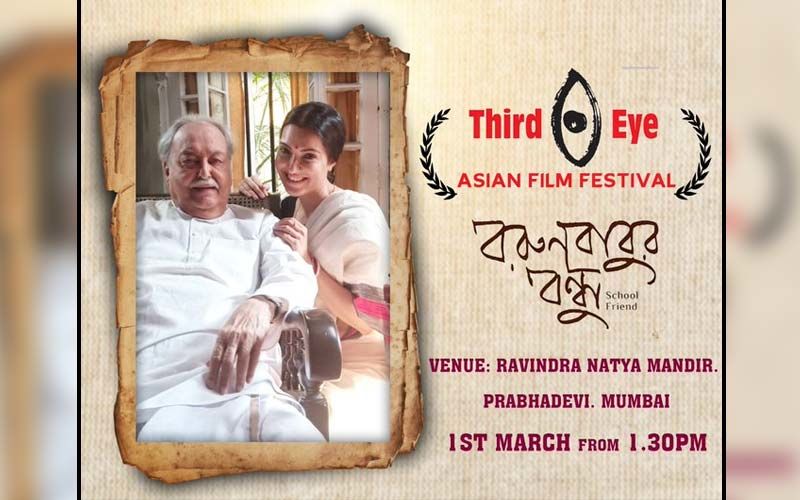 Anik Dutta's directorial Barunbabur Bondhu is maybe taking time in releasing but the film is now critically acclaimed ahead of its release. The film now will be screened at Third Eye Asian Film Festival 2020. Barunbabur Bondhu stars Soumitra Chatterjee, Arpita Chatterjee and Ritwick Chakraborty, Madhabi Mukhopadhyay, Paran Bandyopadhyay, Sreelekha Mitra, Kaushik Sen, Bidipta Chakraborty in pivotal roles.
Arpita Chatterjee shared the news on her official Twitter handle and wrote, "Extremely happy to announce that #BarunbaburBondhu has been offically selected for screening at #ThirdEyeAsianFilmFestival on 1st of March."
The trailer opens up with the introduction of Soumitra Chatterjee who is visited by his friend. He has come with a letter telling that everyone is coming to visit him on his birthday. Then the scene shifts to his other family members who live in other cities and are planning to visit Soumitra Chatterjee on his birthday. But it is Soumitra Chatterjee who is longing for his friend. Will he come to meet him?
Watch the trailer here:
image source:-twitter/ArpitaCP