Borunbabur Bondhu Trailer Released: Soumitra Chatterjee, Arpita Chatterjee, Ritwick Chakraborty Starrer Is All About Friendship
Soumitra Chatterjee was last seen Bohomaan and he will be next seen in Sanjhbati. The film is releasing on December 20. Anik Datta's Borunbabur Bondhu is based on Ramapada Chowdhury's story, Chhad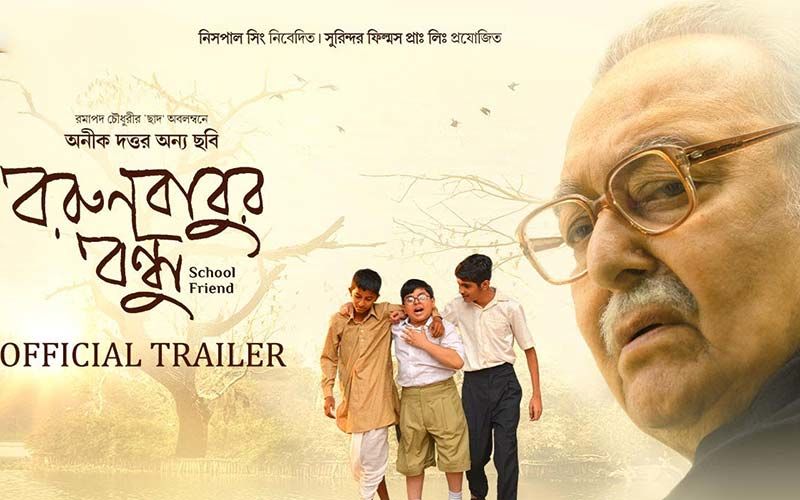 Anik Datta's Borunbabur Bondhu trailer has finally released. The film stars Soumitra Chatterjee, Madhabi Mukhopadhyay, Paran Bondopadhyay, Ritwick Chakraborty, Arpita Chatterjee, Sreelekha Mitra, Kaushik Sen, Bidipta Chakraborty in the pivotal roles. The film is adapted from Ramapada Chowdhury's story, Chhad.
Borunbabur Bondhu talks about friendship and how it is important in life. Friendships are fragile. Everyone faces love and hate moments in their friendship but it is friends only who stand with you every time.
Watch the trailer here:
And Soumitra Chatterjee is playing that friend role in this film. The trailer opens up with the introduction of Soumitra Chatterjee who is visited by his friend. He has come with a letter telling that everyone is coming to visit him on his birthday. Then the scene shifts to his other family members who live in other cities and are planning to visit Soumitra Chatterjee on his birthday. But it is Soumitra Chatterjee who is longing for his friend. Will he come to meet him?
Soumitra Chatterjee was last seen in Bohomaan and he will be next seen in Sanjhbati. The film is releasing on December 20. The film story is about two elderly lonely couple who have been left by their own kids. Paoli Dam and Dev take care of them and how these two become their own?

The film talks about parent-children relationship and even puts a question about how we treat our parents when they become old.


Image Source:-youtube/surinderfilms