Debaloy Bhattacharya: Montu Pilot Deals With The Rotten Underbelly Of The City, Says Web Series Director
Montu Pilot is a Hoichoi Original series set to release in December 2019. It stars Saurav Das in the leading role, with Chandreyee Ghosh, Kanchan Mallick, Subrata Dutta and Solanki essaying important characters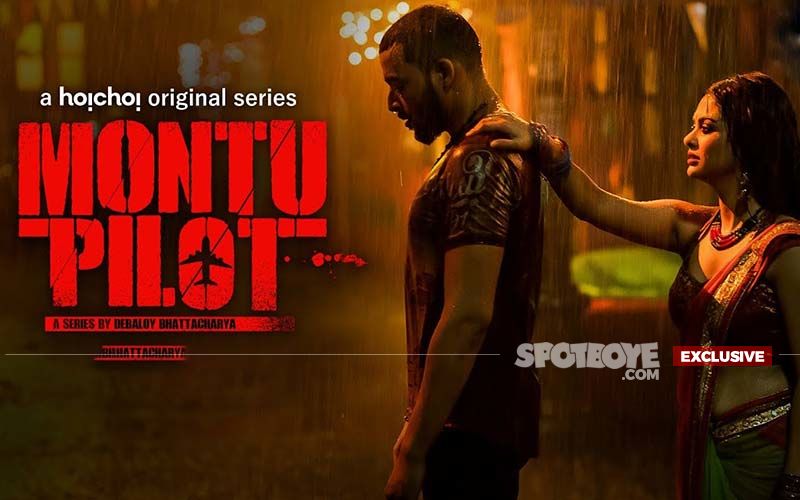 The teaser of Montu Pilot has dropped on Youtube and almost immediately started a buzz. The twenty second teaser shows the serpentine lanes of a red light district, and ends with a shot of a menacing looking Saurav Das, aka Montu Pilot. The Hoichoi Original series is the latest product from the makers of another Hoichoi Original, Charitraheen. "This series deals with the underbelly of the city. Montu, the lead character, is a man who has grown up in the red light area," says director Debaloy Bhattacharya.
Saurav Das plays Montu, the lead character. "He is called Montu Pilot because he had dreamed of becoming a pilot. His mother had tried to take him out of the red light area and give him a normal life. But she failed and met a terrible end. So, Montu knows he is stuck in rotten hell. He becomes a courier of women," explains Debaloy Bhattacharya. He adds, "Montu sees women only as commodities. He does not understand love. He cannot feel a lot of sensitive emotions. But all that changes when a woman, Bhromor, comes into his life."
Montu Pilot also stars Solanki (as Bhromor), Chandreyee Ghosh, Kanchan Mallick and Subrata Dutta. The series has nine episodes and will release this December, though the dates have not been finalised yet. Apart from Hoichoi Original series Charitraheen, writer and director Debaloy Bhattacharya also has films like Bidai Byomkesh (2018) and Roga Howar Sohoj Upay (2015) in his CV. He has also written the screenplay and dialogue of the Naseeruddin Shah starrer Michael (2011).
Image Source:-Spotboye