Director Abhimanyu Mukherjee's Next Film To Star Gaurav Chakraborty And Srabanti In Lead Role
Gaurav will be next seen in Raajhorshee Dey directorial Purbo Poshchim Dokkhin. The movie is about the world of paranormal and supernatural and Gaurav will find answers about the mysterious questions that have haunted humankind for a long time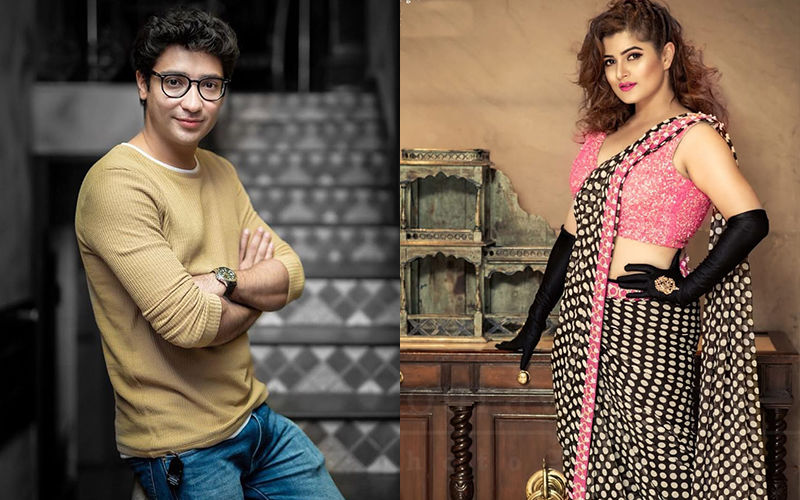 Abhimanyu Mukherjee's last release 'Googly' starring Soham Chakraborty and Srabanti Chatterjee is still winning the hearts of the audience. Now, again the director is planning another rom-com in which he plans to rope Gaurav Chakraborty and Srabanti in the lead role.

As reported by the Times of India, the film will be an emotional rom-com. However, there is no more information available right now. Director Abhimanyu Mukherjee had debuted in 2018 with film 'Noor Jahan'. The film stars Gaurav alongside Koel Mallick and TV actor Ravi Shaw in the lead.

Meanwhile, Gaurav Chakraborty's Parineeta has released and there is an overwhelming response from the audience. The trailer has already crosses millions if views on Youtube. The story revolves around a gril Mehul played by Subhashree who is in love with her tuition teacher Babai Da played by Ritwick Chakraborty. Mehul's whole world is around Babai Da but one day her dreams get shattered when Babai commits suicide. What will happen now and how Mehul will cope up with this tragedy? Towards the end there are few glimpses of Adrit Roy and Gaurav Chakrabarty.

Gaurav will be next seen in Raajhorshee Dey directorial Purbo Poshchim Dokkhin. The movie is about the world of paranormal and supernatural and Gaurav will find answers about the mysterious questions that have haunted humankind for a long time.


Image Source:- instagram/cgaurav/sranbanti.smile