Gotro: Actress Manali Dey Opens About Her New Friend Nigel Akkara
The actress, who has been appreciated for her role, said that film has given her new friend. Nigel Akkara has played an important role in the film. The whole film revolves around him and Anashua Majumdar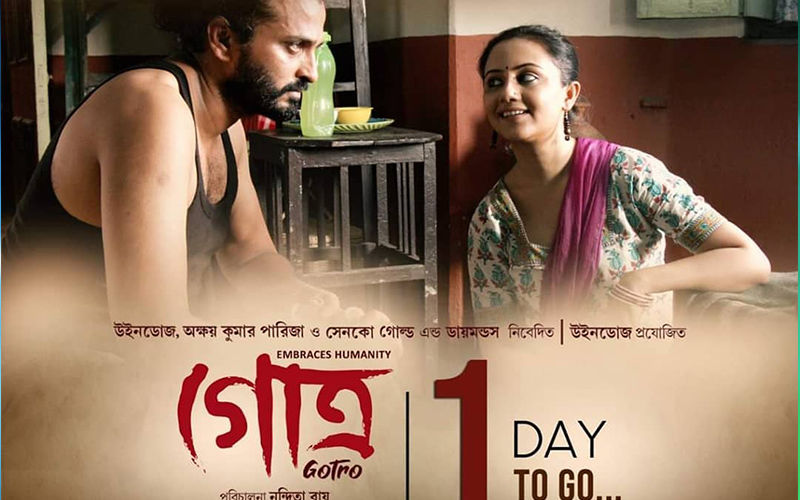 Actress Manali Dey who has played the role of Jhuma in the film Gotro has revealed about her experience in the film and her new friend. Gotro has released on August 23 and is running houseful in all theaters. The film is a huge success.

The actress, who has been appreciated for her role, said that film has given her new friend and he is very nice. The new friend is Nigel Akkara who has also played an important role in the film. The whole film revolves around him and Anashua Majumdar.

"Nigel is such a serious guy. In the initial days of the shoot, he won't even say hi to me. But we became friends over the period of time. I got a good friend from Gotro," Manali was quoted saying to pycker.

Manali Dey made her acting debut in the Bengali film Kali Aamar Maa in 1999. Later she made her television debut in the television serial Neer Bhanga Jhor. she had been cast in a number of Bengali films and television serials.

Gotro deals with the evils of the caste system, which is still prevalent in society. It also refers to the recent rise of communal sentiment and conflict caused by various divisive ideologies in the country.

Mukti Debi, played by Anashua Majumdar, only son has settled in abroad. She has no relatives with her but she has many members in her house.
Jhuma, played by Manali Manisha Dey is one whom she considers as her own daughter. Then there is his son's friend, the priest who takes care of the temple in the house. Then there is one more member Tariq Ali played by Nigel Akkara. Mukti Debi likes him almost like her own son. The focus is on their relationship which teaches us that humanity knows no religion language .


Image Source:- instagram/manali_manisha