Gotro Releases Today: Gumnaami Actor Prosenjit Chatterjee Sends Best Wishes To Entire Team
Gotro starring Nigel Akkara, Anashua Majumdar and Manali Manisha Dey will be releasing. The film deals with the evils of the caste system, which is still prevalent in our society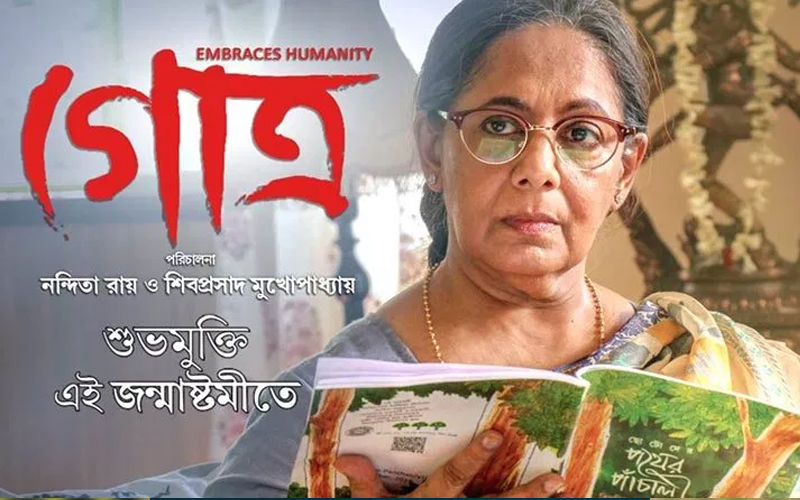 Gotro starring Nigel Akkara, Anashua Majumdar and Manali Manisha Dey will be releasing today. The film deals with the emotional aspect of human and society stigma.

Actor Prosenjit Chatterjee took to his official Twitter handle to wish the whole team before the realse of the film. "The super hit Jodi is back @shibumukherjee @nanditawindows with a very sensitive and emotional subject #Gotro all my best wishes to @Nigel_Akkara @ManaliManishaDe #Anushuadi @WindowsNs ..and to the entire team .God bless," he tweeted.
Gotro deals with the evils of the caste system, which is still prevalent in society. It also refers to the recent rise of communal sentiment and conflict caused by various divisive ideologies in the country.

Meanwhile, Prosenjit's Gumnaami is all set for release on October 2 in both Hindi and Bengali languages. The official teaser is also released. It shows a glimpse of Mahatma Gandhi sent a telegram to Bose's family requesting them to stop Bose's funeral ceremony and instigating that maybe Bose is alive.
The voiceover further explains that there are theories that Bose did return to India but started living as a monk. The combination of these two incidents inspires Mukherji's film into a present-day courtroom drama as they as try to decode the legend of Gumnami Baba.


Image Source:- twitter/prosenjitbumba/status