Goutam Ghose's Raahgir--The Wayfarers To Be World Premiered At Busan Film Festival 2019
Raahgir-The Wayfarers is a story about three strangers. They meet accidentally on a journey and eventually, establish a bond. The film is based on a short story by Prafulla Roy and has been shot in and around Jharkand last year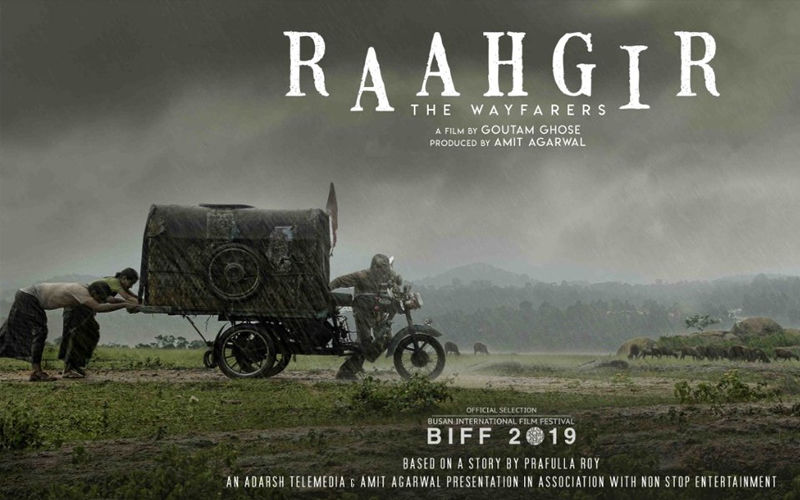 Director Goutam Ghose's Raahgir--The Wayfarers will be world premiered at Busan Film Festival 2019. The film starring Adil Hussain, Tillotama Shome, Neeraj Kabi and Omkar Das Manikpuri, will be shown on October 21.

Raahgir-The Wayfarers is a story about three strangers. They meet accidentally on a journey and eventually, establish a bond. The film, which is based on a short story by Prafulla Roy, has been shot extensively in and around Jharkand last year.

Adil Hussain shared the news on his official Twitter handle, "Here is the Official Poster of our Film #Raahgir @raahgirthefilm to be World Premiered at the @busanfilmfest 2019 in October!."
PTI quoted the National Award-winning director saying that he wanted his film to travel festival circuits before its release in theatres to avoid indiscrimate sharing on the Internet.

"With the emergence of digital media, there is always a chance that the film might be illegally uploaded on the Internet. This trend has impacted the film industry in a big way… Directors now have to be extra cautious during the first screening of their films," he added.

Meanwhile, director Goutam Ghose wants to make a movie on Gughal prince Dara Shikoh.
"I have a dream project of making a historical film on Dara Shikoh, the heir apparent of Mughal Emperor Shah Jahan, who was killed by Aurangzeb. He was a scholar and was inclined towards a culture of harmony.," he was quoted saying.


Image Source:- twitter.com/_AdilHussain/status