Goyenda Junior: Poster Of Upcoming Detective Thriller Starring Rwitobroto Mukherjee Released
Goyenda Junior will not be a typical detective thriller that revolves around crime only rather it will have an emotional angle too. The film is scheduled to release in this September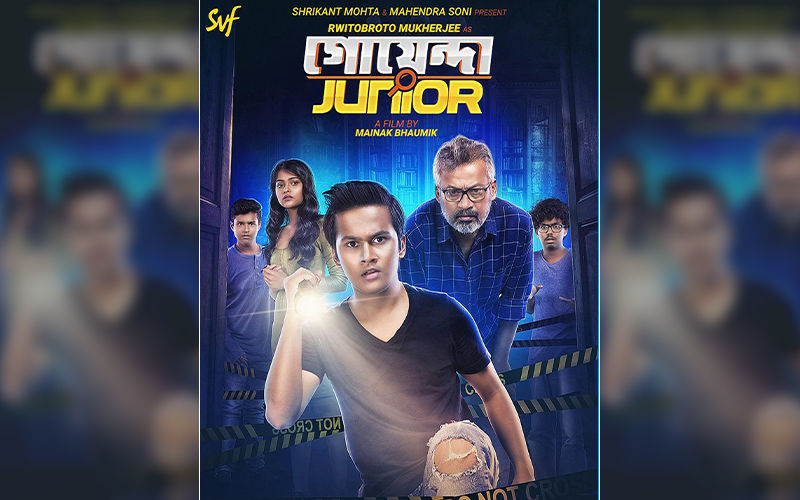 The Bengali film industry is in love in making detective thriller films and latest addition in the list is director Mainak Bhaumik. His latest movie 'Goyenda Junior' official poster has released. The film has Rwitobroto Mukherjee in the titular character.

The SVF entertainment shared the poster on its official Twitter handle, "বয়েসে ছোটো, কিন্তু গোয়েন্দাগিরি তার জীবনের motto! Presenting the Official Poster of #GoyendaJunior, a film by @talkmainak | Releasing this September."
The new film is all set to introduce a new detective character named Bikram. This detective is not a professional investigator but he is a teenager boy who has a sharp mind and good observation power. With the help of these qualities, he will help a crime branch officer to investigate a crime.
Reportedly, Goyenda Junior will not be a typical detective thriller that revolves around crime only rather it will have an emotional angle too about the lead character of Bikram who is an orphan living with his uncle and aunty.

Rwitobroto Mukherjee was last seen in Mainak Bhaumik's film Generation Ami. The film is about cousin sister and brother Cousins. Apu (Rwitobroto Mukherjee) and Durga (Sauraseni Maitra) meet after years when Durga is sent to Kolkata to undergo psychological treatment. Amid their teenage rebellions and growing-up pangs, they have a lot of fun too.

The film is scheduled to release in this September.


Image Source:- twitter/SVFsocial/status