Gumnaami 'Dhawno Dhanyo': This Evergreen Patriotic Song Captures Pride And Love For Bengal
Dhawno Dhanyo Song Released: This Evergreen Patriotic Captures Pride And Love For Bengal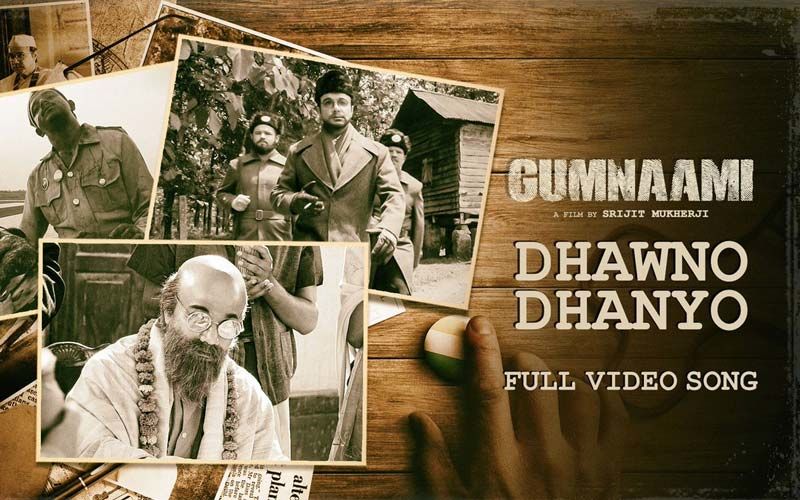 Gumnaami filmmakers have released their third song 'Dhawno Dhanyo'. The song starring Prosenjit Chatterjee is beautiful evergreen patrotic recreated by Indraadip Dasgupta.

SVF entertainment launched the song on its official Twitter handle, "ভালোবাসা দিয়ে গড়া, আর স্মৃতি দিয়ে ঘেরা আমাদের এই দেশ...
Listen to the track here
Presenting a beautiful rendition of #DhawnoDhanyo from #Gumnaami." This evergreen patriotic song which was originally written and composed by Dwijendralal Roy has been recreated by Indraadip Das Gupta for the film keeping it in its original format. It has been sung by Ishan Mitra along with a group of talented singers in chorus.
The film is already in the headlines because of the subject. The film is based on the national freedom fighter Subhash Chandra Bose. The film will show three popular theories related with Netaji's death. These three theories are, he died in the plane crash in Taiwan, he died in Russia and the other theory is that he died at an older age while living a secret life as Gumnaami baba.
The trailer opens up with the hearing of Mukherjee commission. The prosecutor hints that Bose might have lived as an ascetic in his later years and has the evidence to prove his claims. However, the jury did not accept it. The jury begins to question the political inclinations of the prosecutor, to which he said that he is a member of Bose's Azad Hind Fauj armed force. In the trailer, there are glimpses of Prosenjit Chatterjee who is essaying the tutorial role in the film.


Image Source:-Twitter/SVFsocial