Gumnaami: Five Reason To Watch Srijit Mukherji's Controversial Film
The thriller is starring Prosenjit Chatterjee, Anirban Bhattacharya and Tanusree Chakraborty in the lead. Gumnaami, based on the mysterious death of national freedom fighter Subhash Chandra Bose, is releasing on Oct 2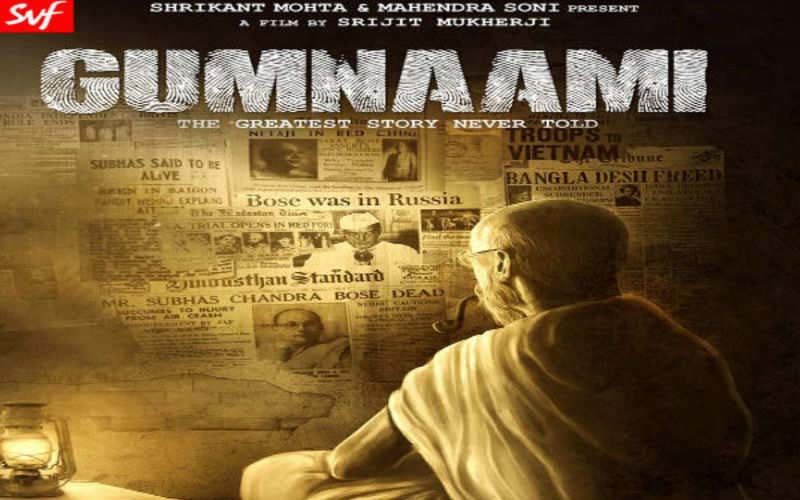 Srijit Mukherji's controversial next Gumnaami is one of the most anticipated film of the year. The film which will be released in two languages has been already grabing headlines. Not only Tollywood but Bollywood is also looking forward towards this movie.
Gumnaami is based on the mysterious death of national freedom fighter Subhash Chandra Bose. Gumnaami will be releasing on October 2. The thriller is starring Prosenjit Chatterjee, Anirban Bhattacharya and Tanusree Chakraborty in the lead. Ahead of the film's grand release we take a look at five interesting aspects why 'Gumnaami' is a must watch.


1. The film doesn't claim to say that Netaji was Gumnami Baba himself. Even the title of the film is 'Gumnaami', not Gumnaami Baba.


2. The movie is primarily based on the Mukherjee Commission proceedings. The film will show three popular theories related with Netaji's death. These three theories are, he died in the plane crash in Taiwan, he died in Russia and the other theory is that he died at an older age while living a secret life as Gumnaami baba.


3. Prosenjit Chatterjee who will be seen in the titular role in 'Gumnaami'. He had to undergo a prosthetic makeup that took three to four hours to perfect the looks of Netaji and Gumnaami Baba, "For me, it was more challenging to become Netaji, as I don't have the same physical built or look like him," said superstar.
Watch the trailer here
4. Anirban plays the second most important character in the film after Prosenjit Chatterjee. He will be seen as the print journalist Chandrachur Dhar which is a fictionalized new character in Srijit Mukherji's film.


5.the film is based on three theories regarding Netaji's death — the plane crash theory, the death in Russia one and the Gumnaami Baba theory. Since these theories are based around one person, the same actor essaying multiple roles will be easier for the audience to compare," explains the director.

Image Source:- youtube/SVF