Gumnaami: Press conference for Srijit Mukherji's film on Netaji to be held at Simla Byayam Samity
Srijit Mukherji, Prosenjit Chatterjee and other members of Gumnaami will be present at Wednesday's press conference at the historic venue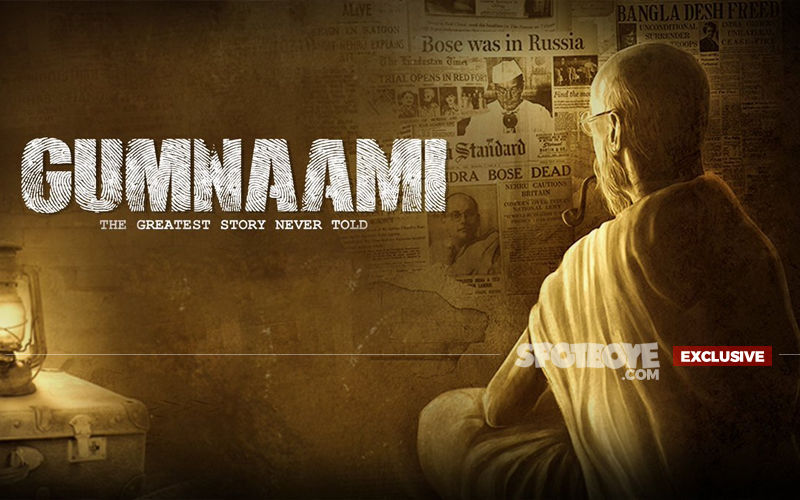 Srijit Mukherji has become synonymous with innovation in the Bangla film industry. From his choice of films to actors, the word 'ordinary' has no place in his dictionary. And he is certainly pulling out all stops when it comes to Gumnaami, his film on the mystery surrounding the 'death' of Netaji Subhas Chandra Bose. Three days after the trailer launch of Gumnaami, the cast and crew of the film are set to hold a press conference not at any five-star hotel, but at the historic Simla Byayam Samity.

Check out the trailer of Gumnaami:
"Thematic integration is an important part of all my films. Last year we launched Uma at Shobhabazar Rajbari. Durga Puja was pivotal to Uma, and Shobhabazar Rajbari is a venue steeped in the traditions of Durga Puja," says Srijit. Keeping the streak of innovation and thematic integration running, Simla Byayam Samity was chosen as the press conference venue of Gumnaami. In the words of Srijit Mukherji, "My film is based on the disappearance of Netaji Subhas Chandra Bose. Netaji is intimately linked with the history of Simla Byayam Samity. The venue was chosen keeping that connection in mind. Also, Simla Byayam Samity organises one of the oldest Durga Pujas of Kolkata. My film is a Durga Puja release."

Simla Byayam Samity was founded in 1926 by Atindra Nath Bosu. It was a gymnasium which also provided facilities for wrestling and fighting. The Durga Puja was started the same year. The Samity was run by one of Netaji's close companions Amar Bosu, who was Atindra Nath's eldest son. Along with other political figures connected to India's freedom struggle, Netaji was a regular visitor at the Samity. No wonder then that the hallowed Samity has been chosen by Team Gumnaami.


Image Source:- youtube/SVF