Happy Birthday Srijit Mukherji: Tollywood Wishes Their Favourite Director
Srijit Mukherji's first feature film, Autograph (2010), was critical and commercial success, winning 41 awards. His fifth film, Jaatishwar, won 4 national awards at India's 61st National Film Awards (2014)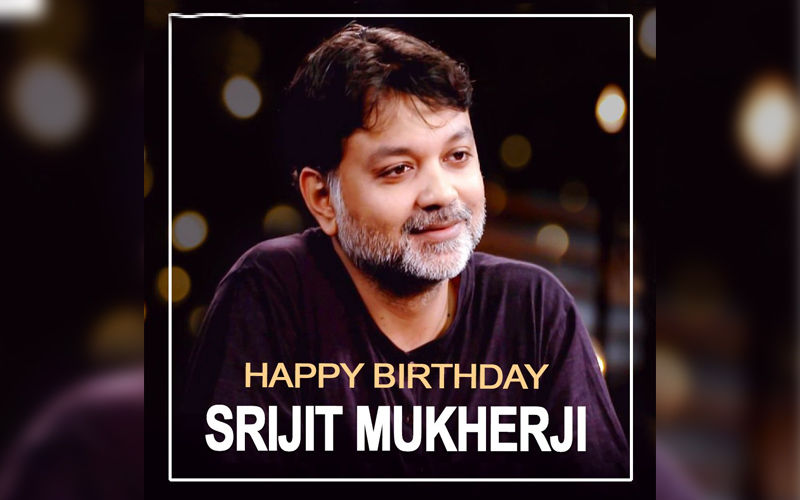 Director Srijit Mukherji social media account is flooded with birthday wishes. Celebrities including fans are sending her love from their wishes. He is regarded one of the most versatile directors in the Bengali film industry.

Srijit Mukherji's first feature film, Autograph (2010), was a critical and commercial success, winning 41 awards. His fifth film, Jaatishwar, won 4 national awards at India's 61st National Film Awards (2014). He won the National Film Award for Best Director and Best Original Screenplay for his sixth film, Chotushkone, at India's 62nd National Film Awards. His eighth film, Rajkahini, became an official selection at the 19 international film festivals, and has been remade into a Hindi film titled, Begum Jaan, starring Vidya Balan in 2017. His 2018 release Ek Je Chhilo Raja won the 'Best Bengali Film' Award at India's 66th National Film Awards.

Here are the tweets from celebrities:
বাংলা চলচ্চিত্রের দুনিয়ায় তোর পরিচালনা এক নতুন মোড় এনে দিয়েছে। আশা করি ভবিষ্যতেও তোর হাত ধরে এভাবেই এগিয়ে চলবে ইন্ডাস্ট্রি! শুভ জন্মদিন সৃজিত, ভালো থাকিস! pic.twitter.com/j8Vj71GrE1

— Prosenjit Chatterjee (@prosenjitbumba) September 23, 2019
On the work front, Srijit Mukjerji is all set to released his controversial movie 'Gumnaami' The film will show three popular theories related with Netaji's death. These three theories are, he died in the plane crash in Taiwan, he died in Russia and the other theory is that he died at an older age while living a secret life as Gumnaami baba.

The trailer opens up with the hearing of Mukherjee commission. The prosecutor hints that Bose might have lived as an ascetic in his later years and has the evidence to prove his claims. However, the jury did not accept it. The jury begins to question the political inclinations of the prosecutor, to which he said that he is a member of Bose's Azad Hind Fauj armed force. In the trailer, there are glimpses of Prosenjit Chatterjee who is essaying the tutorial role in the film.


Image Source:- twitter/Ramkamal/status/itsmeabir/status/iamrajchoco/status/tnusreec/status/prosenjitbumba/status/SVFsocial/status/SurinderFilms/status/CamelliaFilms/status