Hridpindo: Shieladitya Moulik's Next Starring Arpita Chatterjee, Shaheb Chatterjee Locks Release Date
Arpita and Shaheb were seen together in the film Laboratory which was released in 2010. Meanwhile, Arpita Chatterjee will be seen in Guldasta. The film will see two actresses Arpita Chatterjee, Swastika Mukherjee sharing screen for the first time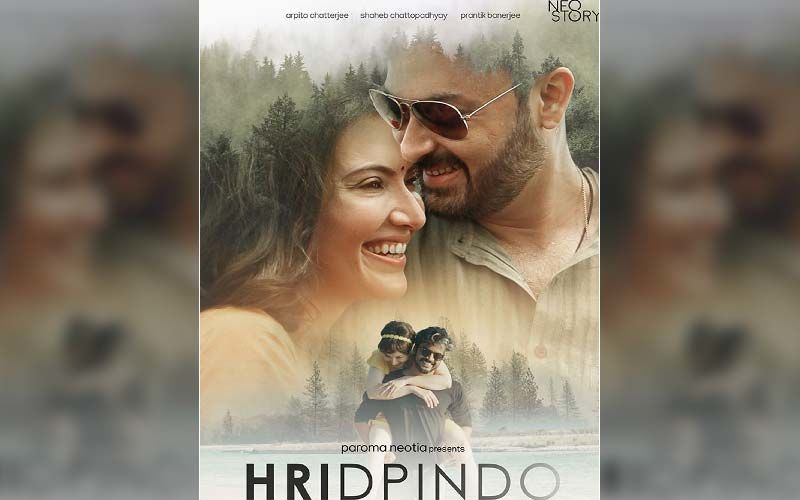 Director Shieladitya Moulik's second film Hridpindo has locked its release date. The film features Arpita Chatterjee, Shaheb Chatterjee and Prantik Banerjee in the lead roles. The film is releasing on April 24. The director whose last film 'Sweater' was appreciated up by the audience and it also received critical acclaim.
Shieladitya Moulik shared the information on social media. There is not much information about the other cast and story of the film.
Ranajoy Bhattacharya who had composed the soulful songs of 'Sweater' will be doing this time also. Shieladitya said that the film will be richer than my previous film in terms of emotions and performances.
Earlier Arpita and Shaheb were seen together in the film Laboratory which was released in 2010. Meanwhile, Arpita Chatterjee will be seen in Guldasta directed by Arjunn Dutt. The film will see two actresses Arpita Chatterjee, Swastika Mukherjee sharing screen together for the first time.
The film is a women-centric film which will feature three female characters in the central role. The third woman character will be played by Debjani Chatterjee. The story will be about the crisis in the life of the three protagonists and how they are dealing with their hardship.
But after a certain point, the three stories will be interlinked with each other. Other than these three, the film will also feature Anubhav Kanjilal and Anuradha Mukherjee in supporting characters.
image source:-facebook/hridpindo.film