Jaya Ahsan Picks Fresh Vegetables From Her Home Garden, Shares Pics On Instagram
She will be next seen in Binisutoy. The film story will revolve around Ritwick Chakraborty and Jaya Ahsan who are two strangers and met at the audition of a reality game show. After which some strange events happened with these two people. The film story is written by Atanu Ghosh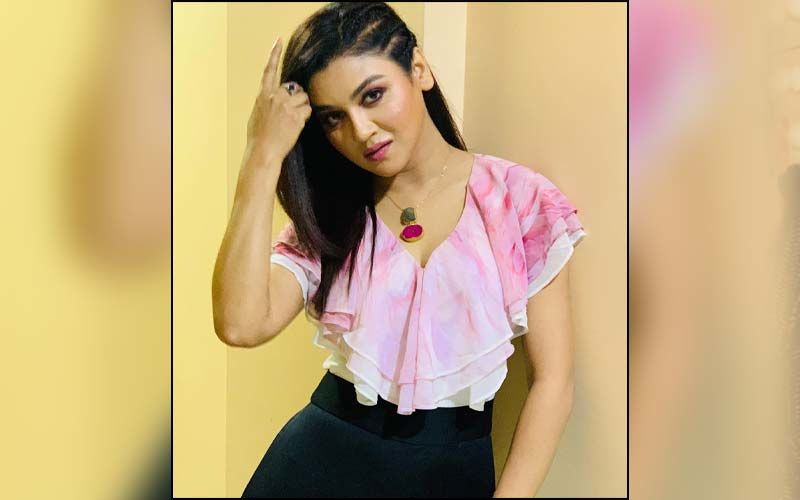 Lockdown has grown passion of gardening in many people including celebrities who are finding this is a way of keeping themselves busy. Jaya Ahsan is also one of them and the pretty actress had even shared the picture of her home produce on social media. The happiness of freshly grown vegetables was visible on her face.
"The glory of a garden," she captioned the picture. Jaya Ahsan's last picture Robibaar was lapped by audience. The film was even critically acclaimed on many national and international platforms.
Jaya Ahsan is currently in Bangladesh with her family. The actress was recently even seen distributing foods to stray dogs. The pictures were shared by her brother.
She will be next seen in Binisutoy. The film story will revolve around Ritwick Chakraborty and Jaya Ahsan who are two strangers and met at the audition of a reality game show. After which some strange events happened with these two people. The film story is written by Atanu Ghosh.
Apart from Jaya Ahsan and Ritwick, the film also stars Kaushik Sen, Chandrayee Ghosh, Kheya Chattopadhyay and others in pivotal roles. aya Ahsan has done playback for the first time in this film and she will be seen singing a Rabindrasangeet -- Sukher Majhe Tomay Dekhechi.


Jaya Ahsan will be next seen in Bhoot Pori. The cast also includes Ritwick Chakraborty, Sudipta Chakraborty, and Shantilal Mukherjee. It is a horror flick and the story is about a little boy suffering from chronic somnambulism. One day he encounters a ghost who is trapped in a time warp for 70 years. Soon, they realized that the woman is killed 70 years ago and now they have to find the killer.


Image Source:- instagram/jaya.ahsan