'Masi' Mimi Chakraborty Shares Picture With Her Newborn Niece, Says 'Can't Believe'
Mimi Chakraborty has started her career with film Bapi Bari Jaa in 2012. The film was produced by Prosenjit Chatterjee. Arjun Chakrabarty also debuted with this film. Mimi Chakraborty will be seen next in Khela Jakhon which is directed by Arindam Sil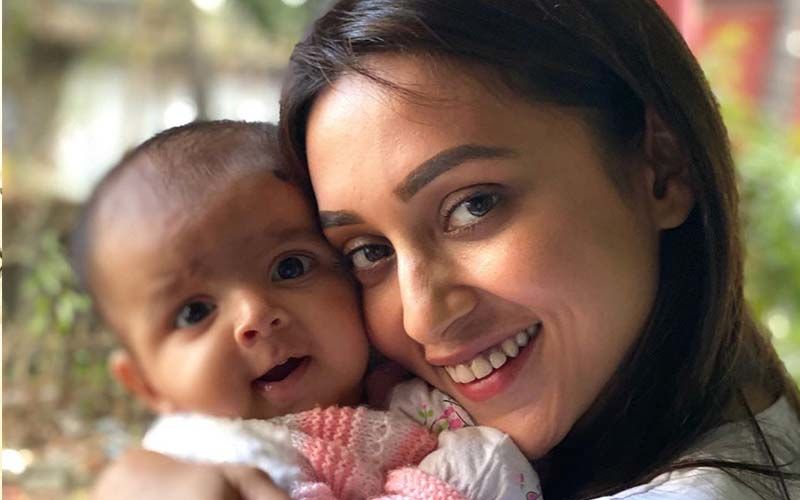 Mimi Chakraborty shared a new picture of her family welcoming the newest member, her sister's baby. In the picture, her sister, brother-in-law along with the baby is seen. It is looking so amazing and the cute little baby will melt your heart. Even masi Mimi can't control her happiness.

Mimi shared the picture on Instagram and wrote, "After a long wait of 4 months finally mineeeeeeeeee. Cannot believe still dibhai that m a masi nd @soumyashree_chakraborty u are mom."
Mimi Chakraborty has started her career with film Bapi Bari Jaa in 2012. The film was produced by Prosenjit Chatterjee. Arjun Chakrabarty also debuted with this film.

Recently, she was in the news for quitting Pratim D Gupta's film Love Aaj Kal Porshu. The actress had cited discomfort in shooting intimate scenes with co-star as the reason.

According to The Times of India report, Mimi, who is also an MP now, was quoted saying, "I am never comfortable in intimate scenes. So, why should do it now after all these years." She rubbished the reports of her being an MP as a reason for saying no to intimate scenes.

It was last reported that Mimi Chakraborty will be seen next in Khela Jakhon which is directed by Arindam Sil.


Image Source:- instagram/mimichakraborty