Parcel Trailer Starring Rituparna Sengupta, Saswata Chatterjee Releasing On This Date
Parcel is a suspense thriller and the story revolves around Nandini who starts getting unknown parcels with her photos. The film is all set for the release on March 13. Rituparna and Saswata Chatterjee will also be seen together in Chhuti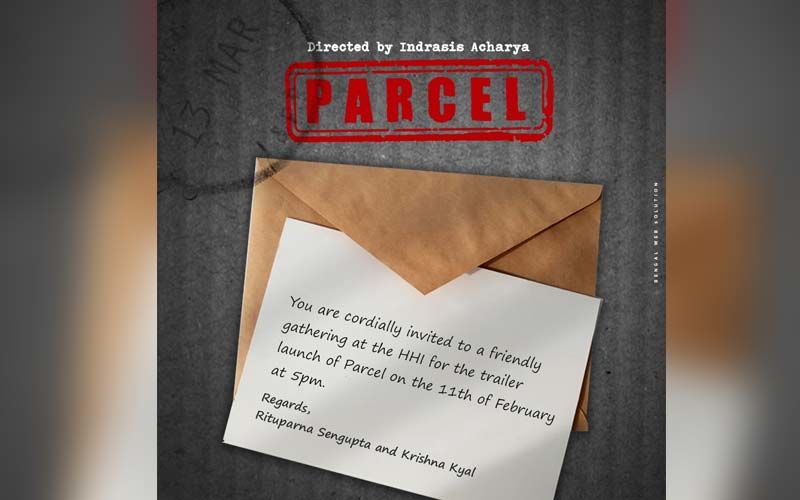 Indrasis Acharya's directorial Parcel will finally have its trailer released on February 11. The film stars Rituparna Sengupta, Saswata Chatterjee which will release on March 13. Ahead of its release, the film had been part of many international film festivals. The film release got delayed for the reasons unknown.

Indrasis Acharya took to his Twitter and revealed the date of the trailer launch. "Trailer launch of PARCEL will be held at HHI on 11th of February, 5pm."
Parcel is a suspense thriller and the story revolves around Nandini and her husband Souvik who have a daughter Suja. Souvik and Nandini is doctors but Nadini latter stopped practising. Their happy married life turned upside down when Nandini starts getting unknown parcels with her photos. Nandini thinks that someone is blackmailing her and starts exploring some dark sides of her past life.
Meanwhile, Rituparna and Saswata Chatterjee will also be seen together in Chhuti. As the report suggests, in today's time when both parents are working, they find it difficult to take out time for their children. And in all this taking time even for small vacation becomes although more very difficult. The film story will revolve around this topic.
Picture Source:-twitter/ indrasis123