Password: Actor Dev Adhikari Reveals Reason Behind Keeping Mustache In The Film
The film is releasing on October 2 and on same date three more movies are also releasing—Gumnaami, Mitin Mashi and Satyanweshi Byomkesh. Actor Dev is tensed about the screens he will get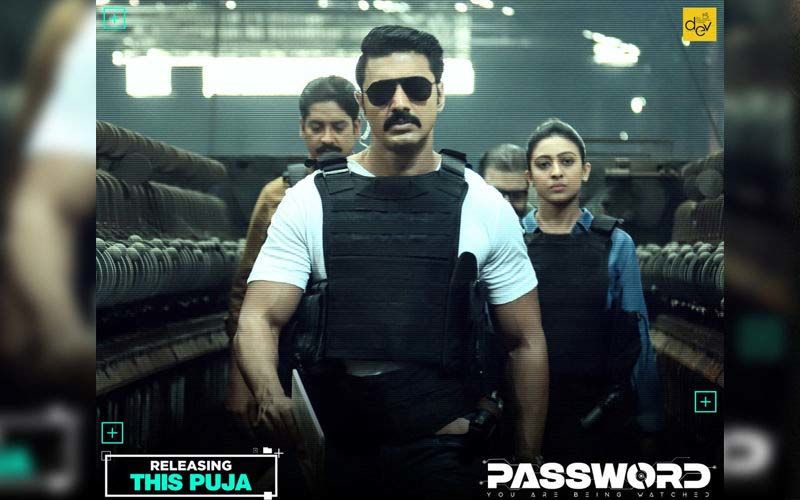 Kamaleswar Mukherjee's Password is all st to release tomorrow, October 2. Th multi starrer film is the first cyber crime in Bengali and fans are waiting for its release. In the film, Dev will be seen as DCG Rohit Dasgupta, a police officer leading the operation against the dark web network.
But not everyone know, the real reason of him keeping the mustache. Revealing the reason, he said that the his character journey started with planning the look for him. Kamaleswar wanted a mustache for the character and Dev agreed.
"Thankfully a falls mustache wasn't required," Dev was quoted saying to Pycker. Password is based on the cyber crime world.
In the meanwhile, actor Dev Adhikari who is acting in the movie and is also the producer has some other fear. He is tensed about the screens that he will get. Actually, the film is releasing on October 2 and on that date three more movies are releasing—Gumnaami, Mitin Mashi and Satyanweshi Byomkesh.He had said that his films always suffer from getting the cinema halls.
"The fight will be more to get the halls than promotions of the film," added Dev.Password deals with this alarming topic of cyber crime which is very much relevant in our modern world where we are becoming more and more dependent on internet for most of our needs.
The trailer opens with a woman being blackmailed and being watched everywhere. She is not even safe in her home. Then the scene straight goes to government offices where they are tensed because someone is hacking the information and misusing it. There is an organization of hackers who deals with the dark web, have become a threat to the nation's security. Parambrata Chatterjee and Paoli Dam are playing the head of this organization . A senior officer DCDD Rohit Dasgupta, played by Dev, has been assigned to catch the criminal minds behind cybercrime activities. Rukmini Maitra and Adrit Roy are also playing dark web experts but which side they are that has not been clearly shown.

Image Source:- youtube/deventertainmentventures