Priyanka Sarkar Shares A Beauiful Throwback Picture From Her Kerala Vacation
Her last release was Filter Coffee Liquor Cha'. The film is about the love story of a South Indian boy and a Bengali girl. Nishan KP Nanaiah will be essaying the role of the South Indian boy while Priyanka Sarkar will be seen as the Bengali girl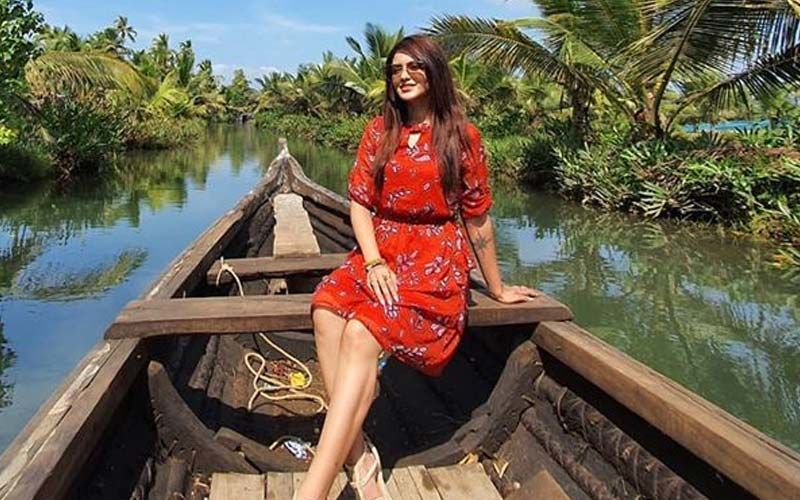 The sudden coroavirus outbreak has forced to people to remain inside their homes. People are now sharing their old pictures from their vacations. Celebrities are also no different and they are also sharing their throwback pictures from the vacations. Tollwyood actress Priyanka Sarkar also shared her beautiful picture from Gods Own Country-Kerala.


She shared the picture on World Earths Day and captioned it as, "#touristic #memories #vacation #GodsOwnLand #Kerala #IncredibleIndia #PlanetEarth."
Priyana Sarkar will be next seen in Pratighat. The film stars Soham Chakraborty and Darshana Banik.
Priyanka Sarkar's Andarkahini release has been postponed due to the legal tussle between director Arnab Middya and producer Tarun Rana. Andarkahini is a story about the relationship between four women. The first story explores a girl's relationship with her father and her boyfriend. The second story focuses on the relationship between a brother and his sister. The third explores the relationship between a husband and wife during the recession and the fourth is about the relationship between two girls. The girls are so close to each other that they share everything under the sun. Basically, there are myriad relationships in a woman's life but these are primary.


Her last release was Filter Coffee Liquor Cha'. The film is about the love story of a South Indian boy and a Bengali girl. Nishan KP Nanaiah will be essaying the role of the South Indian boy while Priyanka Sarkar will be seen as the Bengali girl.



Image Source:- Instagram/priyankasarkarz