Rajlokhi O Srikanto: There is no use replicating Sarat Chandra Chattopadhyay's book, says director Pradipta Bhattacharyya
National Award winning director feels that new medium deserves a new form of storytelling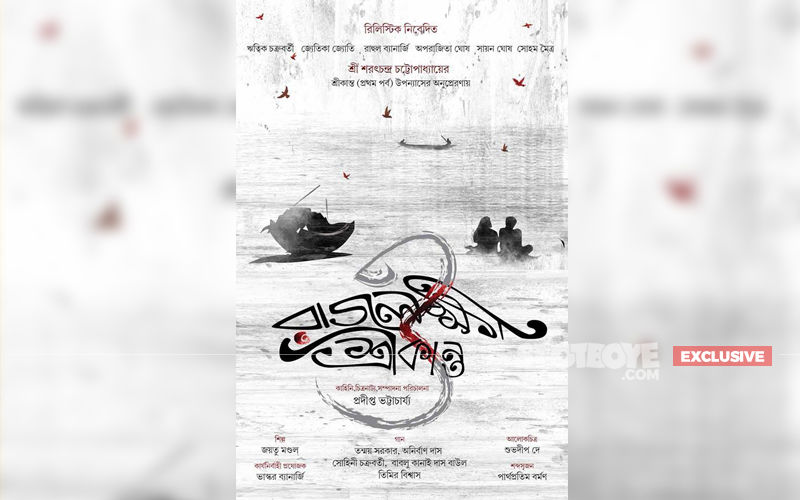 Several generations of Bengalis have grown up reading Sarat Chandra Chattopadhyay's magnum opus Srikanto. Rajlokkhi O Srikanto, the first novel of the four-part series, is perhaps the most popular. One of the main plotlines of the epic tale is the love story of Srikanto and Rajlokkhi. Why did Pradipta Bhattacharyya feel that the tale had to be modernised? The director explains, "They are two different formats. Sarat Chandra Chattopadhyay's text is one creation. My film is an independent creation. Hence I felt that there is no use replicating the book. I wanted to do something new."

Bollywood director Sanjay Leela Bhansali had re-created another beloved creation of Sarat Chandra Chattopadhyay. Bhansali's Devdas had faced strong criticism from traditionalists. Isn't Pradipta's film vulnerable to similar criticism? Pradipta agrees, then adds, "Many people have criticised it even after watching the trailer. I know such talk will happen. I'm not surprised. But I feel that as my medium is different, I have the freedom to tell the story the way I want to." Check out the trailer of Rajlokhi O Srikanto:
Comparisons with the 1958 film of the same name are also expected. Especially because that Rajlakshmi O Srikanta, directed by Haridas Bhattacharya, had as its leads the celebrated pair of Uttam Kumar and Suchitra Sen. Pradipta Bhattacharyya, however, feels that his film is completely different from its predecessor. "Once people watch my film, no one will compare the two movies," claims Pradipta.

Ritwick Chakraborty, one of the finest actors of Bengal, was an automatic choice for the role of Srikanto. However, Pradipta Bhattacharyya feels that the character of Hukumchand, played by Rahul Banerjee, is a game-changer. "There was just one sentence about this character in Sarat Chandra's novel. Hukumchand is entirely my creation and this character is going to be a game-changer," says Pradipta. Listen to Ki Ba Tomar Ongey Rakhi, from Rajlokhi O Srikanto:
Rahul Banerjee is excited about his portrayal of Hukumchand. The talented actor says, "This character is pivotal in the context of the current political scenario. Hukumchand has a distinct political identity. He is a very dark character. I enjoyed playing him. The fact that there was no reference point for Hukumchand was actually an advantage for me."
Rajlokhi O Srikanto is set to release on 20th September, 2019.


Image Source:- youtube/reelistic/imdp