Shiboprosad Mukherjee And Nandita Roy Announce Their Next Film 'Anthyesti.com'
The director duo last film 'Gotro' was a huge success. The film starred Nigel Akkara, Anashua Majumdar And Manali Manisha Dey in the lead role. The actors' from their performance shows humanity is the only religion that one should practice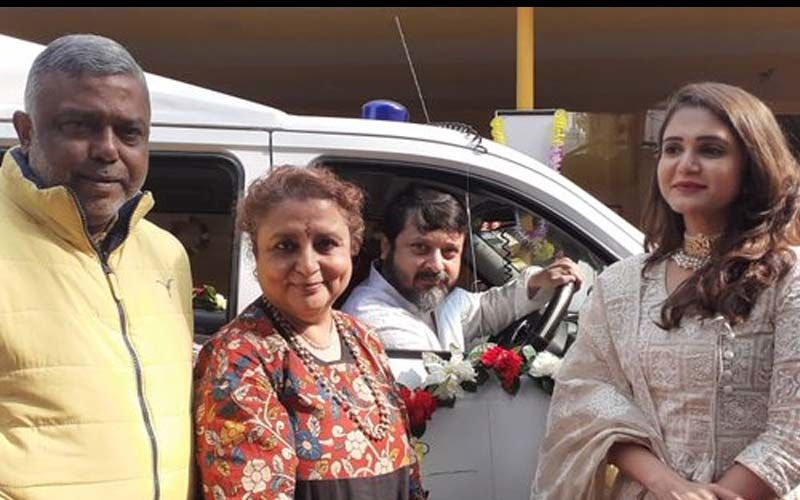 The commercially successful director duo Shiboprosad Mukherjee and Nandita Roy have announced their upcoming project titled 'Anthyesti.com' on the auspicious occasion of Makar Sankranti. The news was shared on the official handle of their production house Windows Production. The other details have not been shared till now.
Windows Production tweeted and video and wrote, "BREAKING: @nanditawindows and @shibumukherjee announce their next film on a funeral service.Titled http://Anthyesti.com , work begins today!"
The director duo last film 'Gotro' was a huge success. The film starred Nigel Akkara, Anashua Majumdar And Manali Manisha Dey in the lead role. The film beautifully explains the human emotions and how much a society has its effect on a human. The actors' from their performance shows humanity is the only religion that one should practice.
The story revolves around a woman named Mukti Debi played by Anashua Majumdar. She is a devotee of Lord Radha Krishna and her house is named Gobinda Dhaam. Her only son has settled in abroad. She has no relatives with her but she has many members in her house. Jhuma, played by Manali Manisha Dey is one whom she considers as her own daughter. Then there is his son's friend, the priest who takes care of the temple in the house. Then there is one more member Tariq Ali played by Nigel Akkara. Mukti Debi likes him almost like her own son. The focus is on the bond between Mukti Debi and Tariq Ali who is from a different religion.
image source:-twitter/WindowsNs