Shoteroi September Trailer Starring Soham Chakraborty, Aruninam Gosh To Release Today, Read Details Inside
Soham Chakraborty and Arunima Ghosh pair was last seen in Ranjan Ghosh's Rong Beronger Korhi." Arunima Ghosh has recently opted out of Mitin Mashi directed by Arindam Sil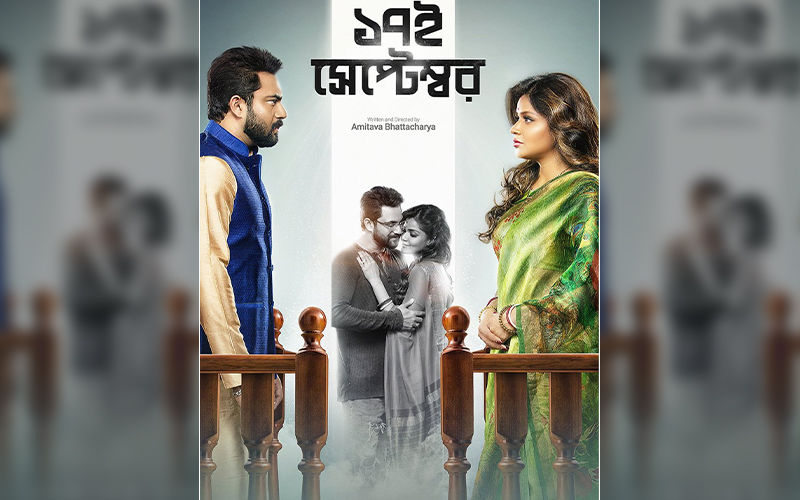 Shoteroi September trailer will be releasing today. The film features Soham Chakraborty, Aruninam Gosh in the lead role. The announcement was made on the social media platform.

Camellia Productions made the announcement on its official Twitter handle and wrote, "সামাজিক প্রত্যাশার চাপ ও অর্থনৈতিক টানাপোড়েনের মাঝখানে যখন আলগা হতে থাকে সম্পর্কের বাঁধন, তখন ভরসার হাত হয়ে পাশে দাঁড়ায় পরিবার। #OfficialTrailer of #ShoteroiSeptember is releasing today."
The filmmakers have also announced the release date of the movie. Amitava Bhattacharya's directed movie 'Shoteroi September' will be releasing on September 13. Savvy Gupta has composed the music.
Meanwhile, Soham Chakraborty and Arunima Ghosh pair was last seen in Ranjan Ghosh's Rong Beronger Korhi." Arunima Ghosh has recently opted out of Mitin Mashi directed by Arindam Sil.

Arunima made her acting debut with the movie 'Surya' in 2004. In the following year, she appeared in the movie 'Ek Mutho Chabi'. In 2008, she acted in the movie with co-artists Prosenjit Chatterjee and Paoli Dam.

Arunima appeared in the movie 'Elar Char Adhyay' with Paoli Dam, Vikram Chatterjee, Indraneil Sengupta. In 2014, she gave a stunning performance in the movie 'Aamar Aami' with Rahul Banerjee and Biswanath Basu. Then, she appeared in the movie 'Ek Phaali Rodh'.

Meanwhile, Soham Chakraborty's horror-comedy Bhootchakra Pvt Ltd' has already released and is running successfully in the theaters.


Image Source:- twitter.com/CamelliaFilms/status/CamelliaFilms/status