Srijit Mukherji Marries His Long Time Girlfriend Rafiath Rashid Mithila In A Low-Key Ceremony In Kolkata
The marriage took place in a simple ceremony in Srijit Mukherji's flat. Many celebrities were present in the marriage to give their blessing to the couple. Rafiath was spotted in red coloured saree and Srijit was also seen in red kurta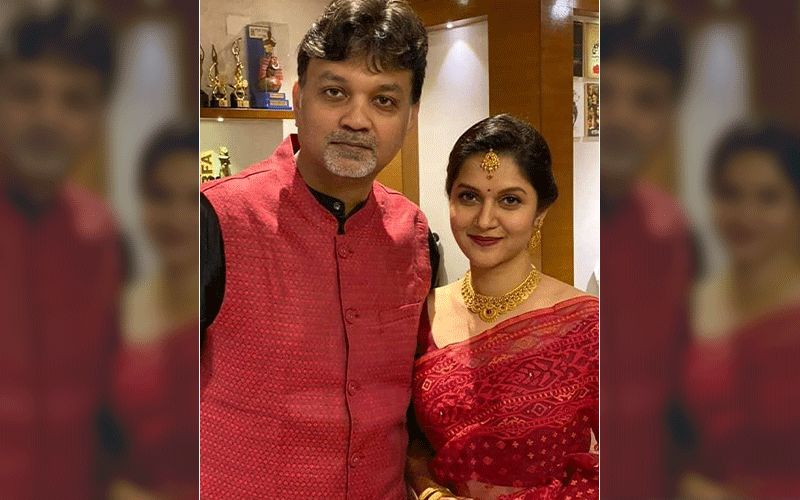 National award winner director Srijit Mukherji married his long-time girlfriend and famous Bangladeshi model turned actress Rafiath Rashid Mithila in a low-keep ceremony in Kolkata. The couple has posted pictures on their social media handle and the pictures of their wedding are now going viral.

The marriage took place in a simple ceremony in Srijit Mukherji's flat. Many celebrities were present in the marriage to give their blessing to the couple. Rafiath was spotted in red coloured saree and Srijit was also seen in red coloured kurta.

The news was confirmed by Rafiath Rashid Mithila when she posted pictures on her Instagram account. "Mr. and Mrs. Rashid Mukherji," she captioned the picture. After the confirmation, their social media account is flooded with wishes.
Srijit Mukherji also confirmed the news by posting a sweet poem for Rafiath Rashid Mithila on his social media handle. "প্রথম আলোয় ফেরা, আঁধার পেরিয়ে এসে আমি, অচেনা নদীর স্রোতে, চেনা চেনা ঘাট দেখে নামি, চেনা তবু চেনা নয়, এভাবেই স্রোত বয়ে যায়, খোদার কসম জান, আমি ভালোবেসেছি তোমায়," he wrote.
This is Rafiath Rashid Mithila's second marriage. Her first husband is Tahsan Rahman Khan and they got married in 2006 but in 2017, the couple announced their divorce on Facebook. The couple had a together Arya Khan.

On the work front, he has wrapped up the shooting of Dwitiyo Purush. The film will feature Parambrata Chatterjee, Raima Sen in the lead role. He will also be directing his first web series Feluda Pherot which will have Tota Roy Chowdhury in the lead role.


Image Source:- instagram/rafiath_rashid_mithila/srijitmukherji