Swastika Mukherjee Shares A Heartfelt Post On Instagram For Her House Maid
The actress will be next seen in Guldasta and Shrimati. Both films are directed by Arjunn Dutta. In Guldasta she will be sharing screen space for the first time with Arpita Chatterjee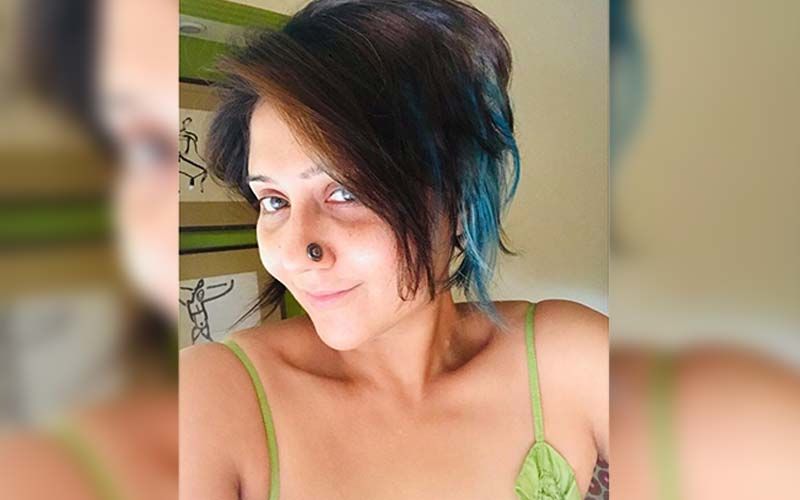 Swastika Mukherjee is one such actress in the Tollywood who never shy away from presenting her views or opinions on the social platform. In this quarantine time, everyone is confined to their homes and doing all house chores by themselves, they are releasing the importance of maids who works in their home.


Swastika Mukherjee took to her official Instagram handle and penned a heartfelt message for her housemaid who does not work with her any more but came forward when the lockdown was announced in the nation.

She wrote, "This one is quite a blast from the past. I was shooting for a #saree brand called @mulberryskolkata which is helmed by my sister @ajopamukherjee & bro in law @suvromon. We found a #graffiti wall & we also coaxed ANIMA our then house help to come and pose with me. She was scared & shy, sceptical of wearing a new saree & spoiling it & her biggest concern was she doesn't have a nice looking blouse & there were many such doubts that overwhelmed her. So we decided to share our clothes and just laugh. She wore mine, I wore hers & heart warming conversations were exchanged. Anima doesn't work with me anymore but during times of crisis she is the first one to come home & say she is there if we need her. Love stays, even if people don't. Be kind & life will make you smile, make you smile with all its memories. At a time like this, we need to look back and smile a bit. Thank you Anima for being such a sport that day, thank you to all the Animas around us who give us laughter. Love you @suvromon for capturing this."
Such warm gesture is very less to be seen in the celebrities but Swastika is setting an example and even encouraging everyone to respect all those who have worked for you in life.

On the work front, she will be next seen in Guldasta and Shrimati. Both films are directed by Arjunn Dutta. In Guldasta she will be sharing screen space for the first time with Arpita Chatterjee. The film was supposed to release in April but has been postponed due to the coronavirus outbreak.


Image Source:- Instagram/swastikamukherjee13