Zombiesthaan: Actress Tanushree Chakraborty Talks About Her Character In the Film
The film will be set in the future in 2030 when most of the human population has turned into zombies or has been killed by zombies. Meanwhile, Tanushree will be seen in Srijit Mukherji's controversial film 'Gumnaami'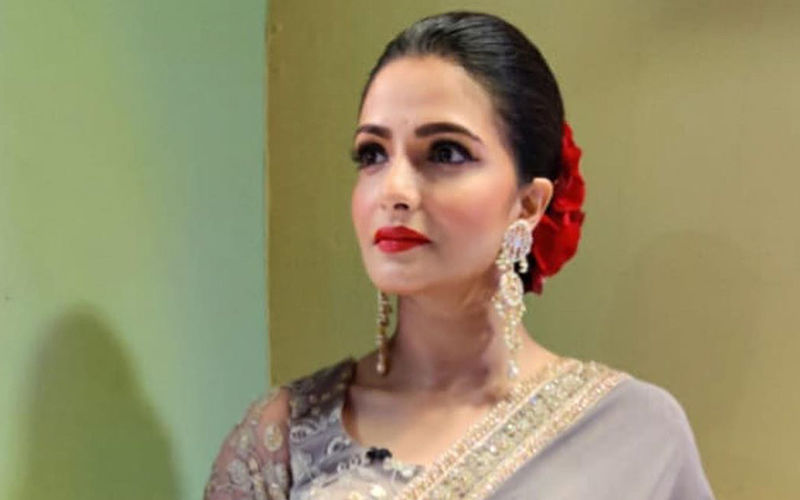 It was on September 13, the filmmakers have unveiled the first look poster of Bengal's first film on Zombie. Directed by Abhirup Ghosh, the film features Tanushree Chakraborty, Rudranil Ghosh and Rajatava Dutta in the lead roles.

Tanushree, who is playing the role of the protagonist in the film, is very excited about the script. Talking about her role to Pcyker, she said, "I was blown away by the video director Abhirup Ghosh had made on zombies. It's a completely new idea that got me hooked. At a time when Bengali films are made on a tight budget, executing a film like this is a tough job."

The poster has India map which is covered in dark and there is a place which has three ways. The route is burning. Poster looks very intriguing and interesting.
The film will be set in the future in 2030 when most of the human population has turned into zombies or has been killed by zombies. In such a situation there is a lone survivor in Bengal named Akira. She believes there is a safe place for the VIPs and she will survive if she can reach that place. The film will focus on her journey for survival. During her journey she will meet the various type of persons and will gather different experiences.

Abhirup is expected that with a refreshing concept like this he will live up to the expectations set by his prior works. As reported, Zombiesthaan will be produced by new production house Krishna Motion Pictures.

Meanwhile, Tanushree will be seen in Srijit Mukherji's controversial film 'Gumnaami' which is based on national freedom fighter Subhas Chandra Bose.


Image Source:- twitter/tnusreec/status/instagram/tonushree_10