Zombiesthaan First Look: Poster Of Bengal's First Zombie Film Directed By Abhirup Ghosh Released
Abhirup Ghosh will use the concept of zombies as a metaphor to show the future of human being. The film will be set in the future in 2030 when most of the human population has turned into zombies or has been killed by zombies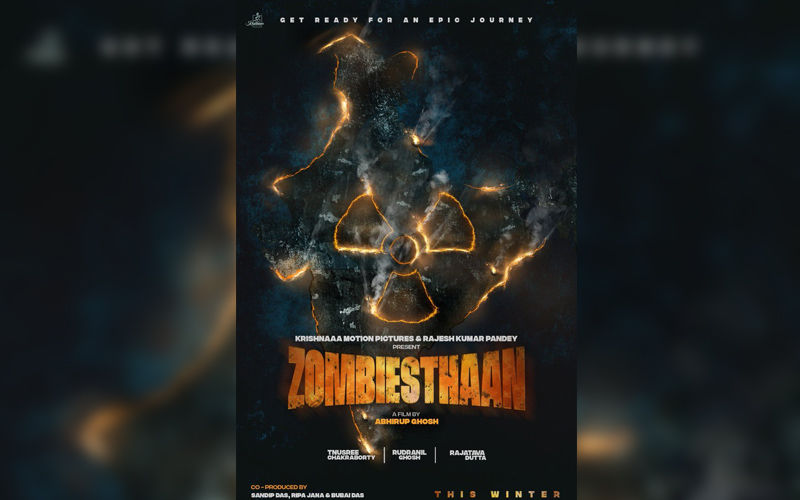 Here comes the look poster of Bengal's first film on Zombie and we can't keep calm. Directed by Abhirup Ghosh, the film features Tnusree Chakraborty, Rudranil Ghosh and Rajatava Dutta in the lead roles.

Actress Tnusree Chakraborty took to her official Twitter handle and shared the first look poster, "Introducing the first look of #Zombiesthaan. Bengal's first zombie film Directed by Abhirup Ghosh."
The poster has India map which is covered in dark and there is a place which has three ways. The route is burning. Poster looks very intriguing and
interesting.

As reported Abhirup Ghosh will use the concept of zombies as a metaphor to show the future of human being.

The film will be set in future in 2030 when most of the human population has turned into zombies or has been killed by zombies. In such a situation there is a lone survivor in Bengal named Akira. She believes there is a safe place for the VIPs and she will survive if she can reach to that place. The film will focus on her journey for survival. During her journey she will meet various type of persons and will gather different experiences.

Abhirup is expected that with a refreshing concept like this he will live up to the expectations set by his prior works.

Abhirup's second film Rohoshyo Romancho Series has been released recently on an OTT platform. As reported, Zombiesthaan will be produced by new production house Krishna Motion Pictures.


Image Source:- twitter/tnusreec/status