Zombiesthaan Teaser Released: Tnusree Chakrobarty Starrer Will Give You Chills
Set in the year 2030, Zombiesthaan is a dystopian adventure that is set in a post-apocalyptic Bengal. Due to the effects of a biochemical weapon, 95% of the global population has turned into man-eating zombies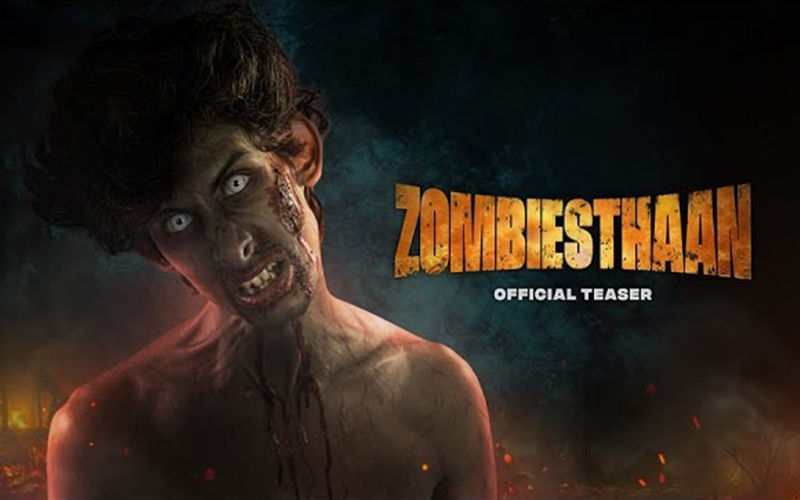 Tnusree took to her official Twitter account, "Presenting the official teaser of #zombiesthaan Directed by Abhirup Ghosh."
Watch the teaser here:
The teaser introduces a world of zombies. Set in the year 2030, Zombiesthaan is a dystopian adventure that is set in a post-apocalyptic Bengal. Due to the effects of a bio-chemical weapon, 95% of the global population has turned into man-eating zombies. The film follows a female survivor, Akira, who is traveling through Rural Bengal in search of a government-backed safe zone. This winter, get ready for an epic journey to the dystopian future.
A few days ago the poster was released. The poster has India map which is covered in dark and there is a place which has three ways. The route is burning. Poster looks very intriguing and interesting.
The film is produced by Rajesh Kumar Pandey and Krishnaaa Motion Pictures. The star cast includes Rudranil Ghosh, Tnusree Chakrobarty, Rajatava Dutta, Debolina Biswas, Jeena Tarafder and others
Image Source:- twitter/tnusreec