20-Year-Old Ananya Panday: Never Been Kissed Until Tiger Shroff Locked Lips With Her! Believe It Or Not!!
Yes, believe it or not. Ananya Panday says that Tiger Shroff is the first man who has kissed her. She told us this in a chat, when we met her for one of her promotional interviews of Student Of The Year 2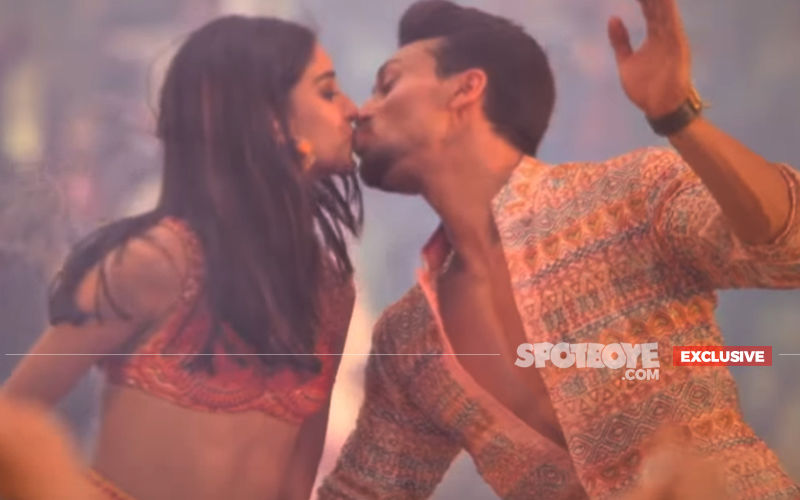 Ananya Panday can't wait till Friday. It's a very big moment for this debutante; her first film Student Of The year 2 is going to see the light of day. During once of her promotional interviews, Ananya and Tara had said that their co-star, Tiger Shroff is a great kisser. It all began when Tiger was asked what is he better at than others, responding to which he remarked wittily, "Main kis mein best hoon? Uh... I actually don't know what I am the best at." Immediately, Tara said, "I think he just said it. 'Main kiss mein best hoon'" and then Ananya endorsed Tara's viewpoint.
Now, in an interview with SpotboyE.com
, if you see carefully during the banter of Ananya, Tiger and Tara, there's a moment where Chunky Panday's daughter drops her guard and happens to say that Tiger is the first guy she's kissed. Now, that's quite a BIG REVEAL. We had caught up with Ananya, Tiger and Tara a few days ago at Bandra for a tete-a-tete and all three of them were game to fun and games. The girls even answered questions on their link-ups- Kartik Aaryan (Ananya) and Sidharth Malhotra (Tara). We liked the way that Ananya sportingly spoke about her first kiss. If you haven't seen the interview (EXCLUSIVE) yet, click below:
The Tiger-Ananya kiss has become the talk of town. Tiger was even asked about how his girlfriend Disha Patani reacted after she saw the kiss (though not in as many words, but indirectly her reaction on watching the trailer). Tiger too was sporting and he had said, " She loved it. She messaged me when it was released. She sent me clap emojis and lightning bolt emojis." Think of it, Disha too has been sporting. According to Tiger, she had told him, "All you guys are looking so good. It looks like a different and fresh film. Bohot time ke baad a film like this has come out. It's going to be fun, not to just go there and chew our brains. Just go have fun and be entertained. You are looking so good in that world.'"
Student Of The Year hit theatres on Friday, May 10. The film has been produced by Karan Johar and directed by Punit Malhotra.
Image Source:- Youtube/zeemusiccompany