Aditya Narayan UNFILTERED On Neha Kakkar, His Relationship Status And Learning From His Mistakes- EXCLUSIVE
Here's a super interesting, candid and unfiltered chat with Aditya Narayan on topics close to his life. Read below for details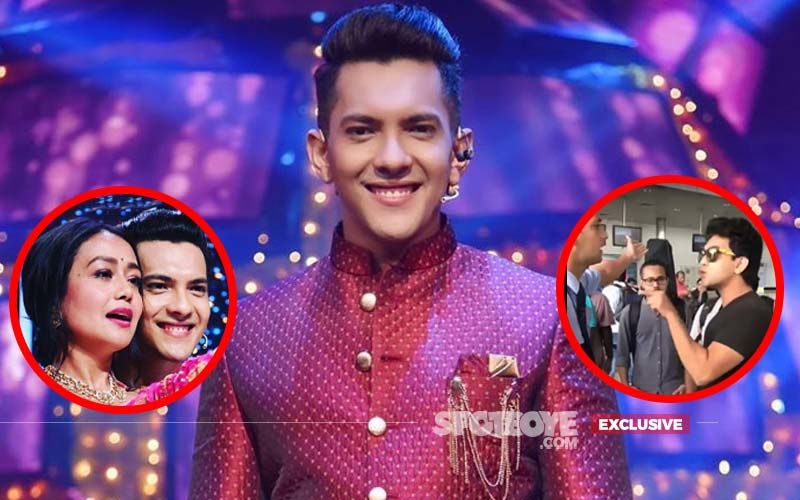 Aditya Narayan has had his share of highs and lows. He has been involved in controversies, his affairs have made it to the headlines and also the current buzz about Neha Kakkar and his love equation is on fans' mind constantly.
So, we caught up with the the actor-turned-singer and popular anchor, to know more about his life. Aditya was quite frank and candid in his replies and also spoke elaborately on Neha. Excerpts from our conversation below:
How's quarantine going?
I am feeling really sad with whatever is happening in our country. I am sure we will make it through & in the coming months, we will be fine again.
Tell us something about your new song, Main Dooba Rahoo...
Not many people know that we started working on this song six years ago, back in 2014, so, it's a long stumbled dream. Maine tab naya naya band form kiya tha aur pata nahi tha kya banayenge, kis kisam ka music banaayenge, bana paayenge bhi ya nahi banaa payenge. This is the second single from my debut album, Saansein, which releases on August 6. The first single was. Lillah, that garnered over 1 crore views. The album is in celebration of me completing 25 years in the music, film & TV industry.
What took you so long to release it then?
When I made the budget for the video of the song, at that time, I realised that I didn't have enough funds to shoot at an exotic location, which was my vision for the song. At around the same time, I started pursuing my TV career. By God's grace, I was getting big opportunities on television. Last three to four years have been amazing as I've worked in 10 reality shows across different channels- some of them have done really well. Ye karte karte, hum quarantine mein chale gaye. Thankfully, we shot the song in Maldives last year and finally released it now for a good cause..
Good cause?
Since its my own channel & production, I am going to donate all the money that I earn from this song to PM cares fund in our battle against COVID-19.
That's great but whatever good celebs do, fades away eventually but their controversies never leave them. You're also a victim of the same?
What people see of any public figure is just 2-3 hours of their life, which is a fraction of their life-judging them on that basis is unfair. Just because we are celebrities, it doesn't mean our life is all smooth and fine, we also go through trails & turbulence. We too can make mistakes. We are born to make mistakes & rectify them. I agree I make mistakes but I make sure of not repeating them ever.
That brings us to the road accident you were involved in, a few years back, where your vehicle hit an auto driver. Are you still checking up on him?
Yes, my family or I have been constantly in touch with him. We made sure of doing our part. Thankfully he is fine now. One thing is there, in my life whatever conflict I face, it always has a happy ending. As I told you earlier, I will always rectify my mistakes and will never repeat.
Coming to your song again, why did you not cast Neha Kakkar? After all your jodi made national headlines...
First & foremost this is designed as a solo song and Neha doesn't feature in songs unless she is singing. Secondly, I don't think I can afford Neha- she is currently the top most singer of our country. But surely, when my channel will do good and get enough numbers, I will get Neha on board and I know she will be more than happy to be part of it.
Was something really cooking between you two? Or it was just a publicity stunt?
No, it wasn't a publicity stunt at all. In other shows also, I used to flirt with Neha aur tab bhi humari shaadi ki baatein hoti thi. Nobody took it that seriously. But this time it became serious because of few reasons- Firstly, ek toh hum dono ki shaadi ki umar ho chuki hai, secondly, she is super-successful in her career right now & I am also doing decent. So, people think of us as an ideal match. And thirdly, 90s ka ek episode tha jiske liye Alka ji aayi thi aur Papa aaye the.. Teaser mein aise laga ki Papa specially haath maangne aaye hai, lekin aisa kuch nahi tha. Though creative team is to be blamed but thik hai isiliye unhe creative bulaate hai. Media never asked us, teaser dekh ke they wrote their own Aditya & Neha's love story.
I'll ask again- so, is there anything between you two off-screen as well?
Let me put it like this- We both have immense respect for each other. I am very fond of her. She is not only a singing sensation but also an amazing human being. She does so much for needy people which not many know. Somehow, we bump into each other all the time professionally- shows badalte hai, channels badalte hai, but we tend to work together. And touch wood, whatever we do together, always turns out to be successful. Think of "Us" like on-screen couple. We are Shah Rukh & Kajol of the music industry. We have our respective personal lives. I am sure she will be settling down with someone amazing & I will settle with someone else in future. But our on-screen romance will continue, at least from my side.
So, is Aditya single or committed to someone else right now?
Samajne walo ko ishaara kaafi hai. Painter jab painting karta hai usko bataane ki jaroorat nahi padhti hai kya paint kiya hai, log samjh jaate hai. So, I am an artist aur artists jaise aashiq mijaaz insaan, mujhe nahi lagta single hote honge.


Image Source:- instagram/adityanarayanofficial