Ananya-Panday-Iron Man Controversy: Chunky Panday Tells You Why His Daughter Did What She Did- EXCLUSIVE
Chunky Panday opens up on the Ananya Panday-Tony Stark controversy, which has taken the Internet by storm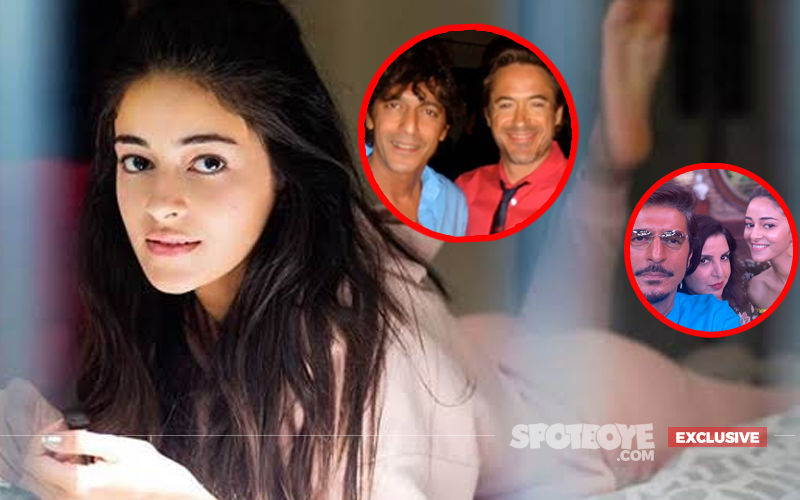 Chunky Panday has never been a scared man- unleash jokes on him, or criticism. You can't beat his cool behaviour even when he's bridled with any controversy. Yesterday was no exception when we called him to ask what made Ananya call him as Tony Stark and why later she posted the picture of Iron Man with him. Ananya had been heavily trolled for that and naturally, Papa Chunky knew about it.
Excerpts from the conversation that followed:
What made Ananya refer you as Tony Stark?
Every daughter sees her father as a superhero.
And, I am a big fan of Tony Stark. I had met him in LA, about 8 years ago. I think, to make me happy, Ananya called me Tony Stark in that picture.
Was she with you when you met Tony Stark in LA?
Nope, but she too is a big fan of him. She sees very few Hollywood films but never misses anything to do with Iron Man.
Go on...
Actually, that day when she put up that picture of mine where she called me Tony Stark, I had tried to look like Tony Stark. Ananya and I were on a show together. She liked the look and said, "Oh Dad, you are looking like Tony Stark". I have started loving her 3,000 times more after that.
Well, people went on the Internet. I am aware of that. And I am also aware of the fact that she then went on to post my picture with Tony Stark.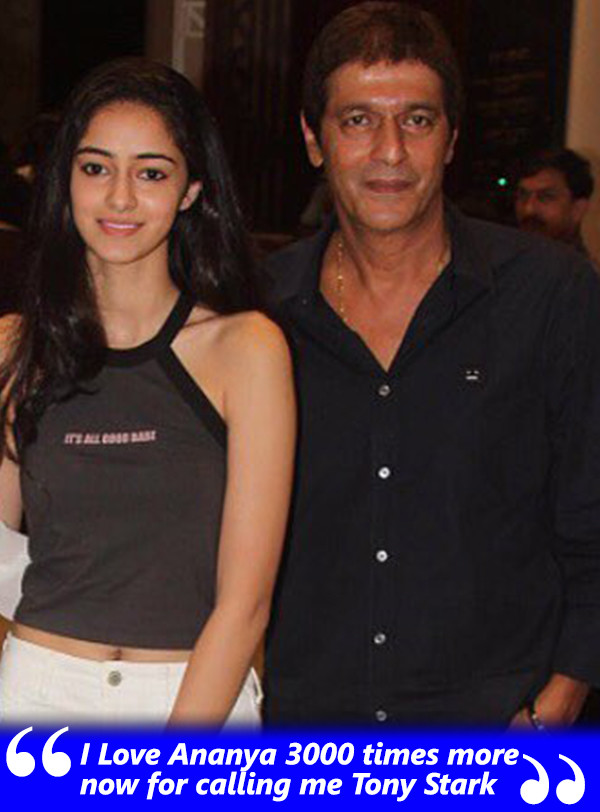 How was your meeting with Tony Stark?
Great. I met him as a fan. It was at an event. My wife Bhavna was with me.
If you notice, he has a big collection of sunglasses. So do I.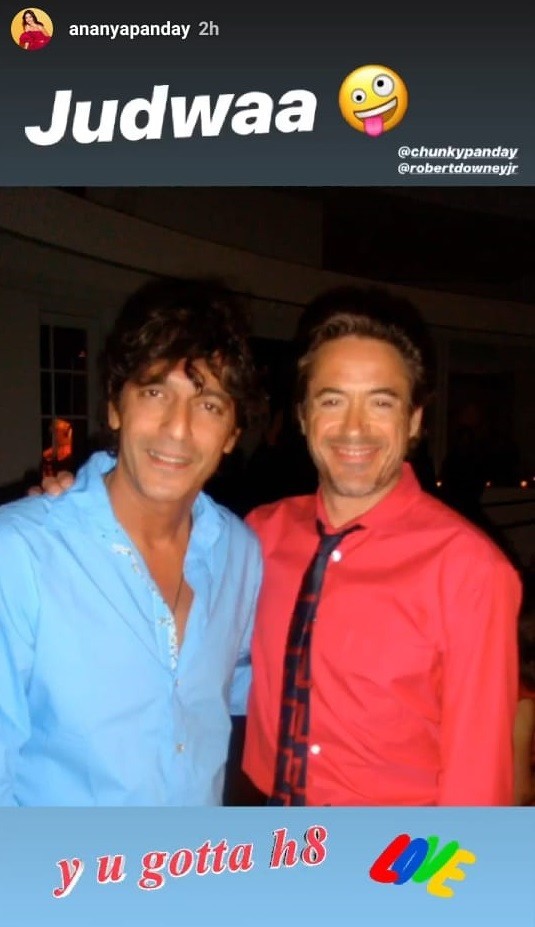 Did you see the last Avengers?
Oh yes. And I was so disappointed that he died in it.
I liked it. I wish it was a little longer. I am such a hardcore fan of the Avengers franchise.
Did the trolls rattle you and your daughter?
Nope (laughs). We are both thick-skinned.
You know what?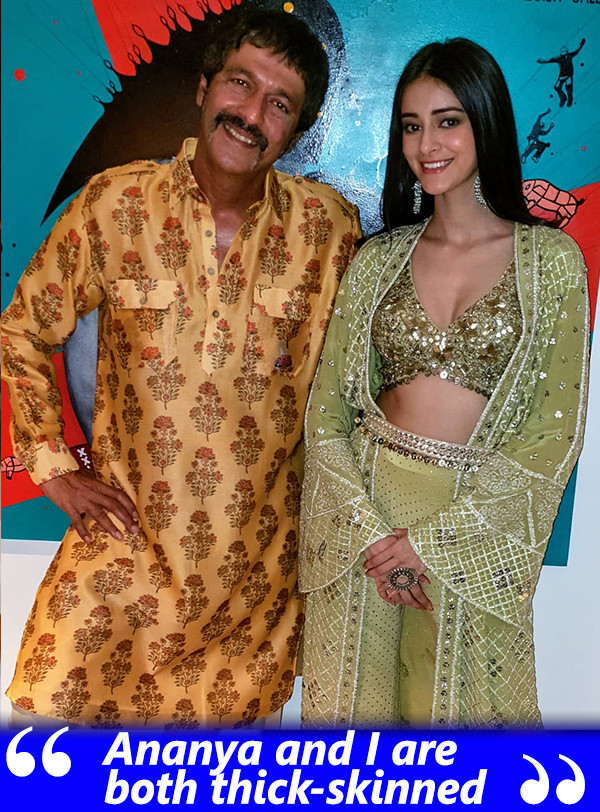 What?
If I was Ananya, I would have put a caption below: Tony and Phoney (laughs)! But my daughter chose to call it Judwaa.
Truly, I am so proud of her.


Image Source:- starstageinfo/instagram/ananyapanday/chunkypanday