Ankita Lokhande Exclusive Interview On Break-Up With Sushant Singh Rajput, #MeToo, Manikarnika
Her split with Sushant Singh Rajput, Her views on #MeToo, Her take on Kangana Ranaut's takeover in Manikarnika... here's Ankita Lokhande unplugged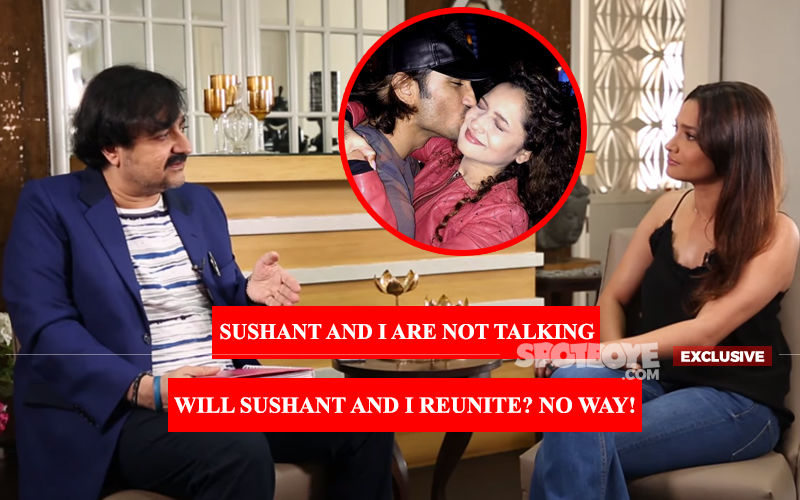 The lovely
Ankita Lokhande
is extremely excited about this Friday. And why not? It's gonna be the day of her Bollywood debut,
Manikarnika
. We had caught up with Ankita, few days ago in her Malad flat. It was lovely interviewing her and we bet, you will not go away from the conversation once you start to see it below.
So how did it all begin. Rewind, Miss Lokhande. "Well, I was a movie buff and I loved
Madhuri Dixit
. I used to dance on all her songs. Ramu's film Main Madhuri Dixit Banna Chahti Hoon was the clincher," she laughs. Did parents say that it's a big, bad world out there in Bollywood? "Nope. They believed in me. Frankly, it's up to you how you handle things and I think I am handling it all beautifully." But then, how did she start it all in Pavitra Rishta- a TV show? "Well, the offer was for a Balaji show and how could I have said no to Balaji? Of course, I gave the audition for a lark but once I got it, I didn't look beyond it for the longest time. I was so happy doing that. I was not aspiring for movies, then. Only after it ended, I said, 'ab kuch aur karna hai'.
Then why did it take her time to enter movies. Wasn't it that she wanted to settle down in life? "Every girl thinks of that, isn't it?" she smiles. My reference was obviously towards settling down with
Sushant Singh Rajput
(
with whom she broke up in 2016
) and I bet she read between my lines.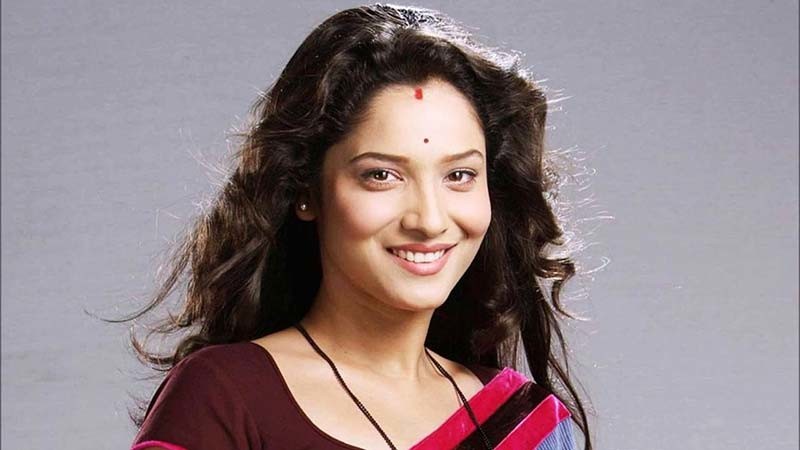 Ankita Lokhande In Pavitra Rishta
I quickly switched over to Padmaavat and Torbaaz- two films which she was supposedly doing but later did not. Ankita was quick to clarify that Torbaaz was a mere speculation and without citing the reason, she simply said, "Yeah, Sanjay sir had spoken about a role to me in Padmaavat but I wasn't offered per se."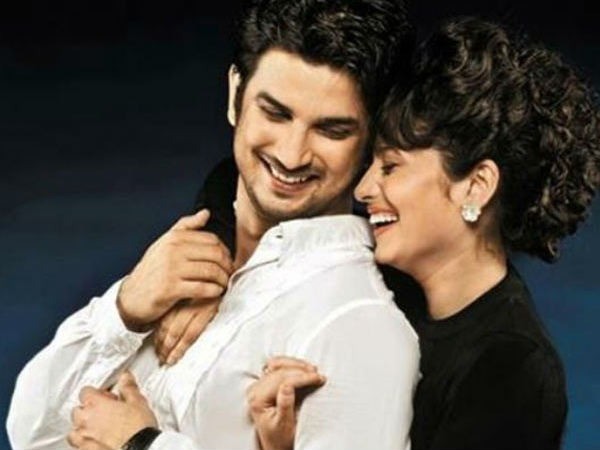 Ankita Lokhande hugs SSR. Oh, those were the days!
ALSO READ : Dr Ram From Kokilaben Hospital On Manikarnika Producer's Health, "Kamal Jain Is On Ventilator In ICU. It's A Neurological Disorder"
Back to Manikarnika. Does she know about the length of her role? Kangana has edited the film. "I am sure she has done what is good for the film." And then, we discussed about Sonu Sood quitting the film. Ditto about the original director, Krrish. It was apparent that Ankita hadn't liked the fact that they chose to walk out.
The interview would have been incomplete if we hadn't spoken about
#MeToo
. And of course it wouldn't have been complete if we had skipped
Sushant Singh Rajput
. Can exes be friends, we asked? "Depends on their history. I won't rule it out, Deepika-Ranbir are a case in point." But Ankita categorically said that there is no way that Sushant and she can reunite. "We are not on talking terms," she added.


Image Source:- Apherald/instagram/lokhandeankita/youtube/ladiesfashionworld/yousense