Athiya's Motichoor Chaknachoor Sacked Director Says, 'Bhatia Told Me 'F**k You Bit*h' In Front Of Suniel Shetty'; Producer Says, 'She Abused'- EXCLUSIVE
There are always layers to a story and SpotboyE.com believes in getting into the last one. We bring to you a blow-by-blow account of what transpired between Motichoor Chaknachoor director, Debamitra Hasan and producer, Rajesh Bhatia, which resulted in termination of Hasan's services as a director on the film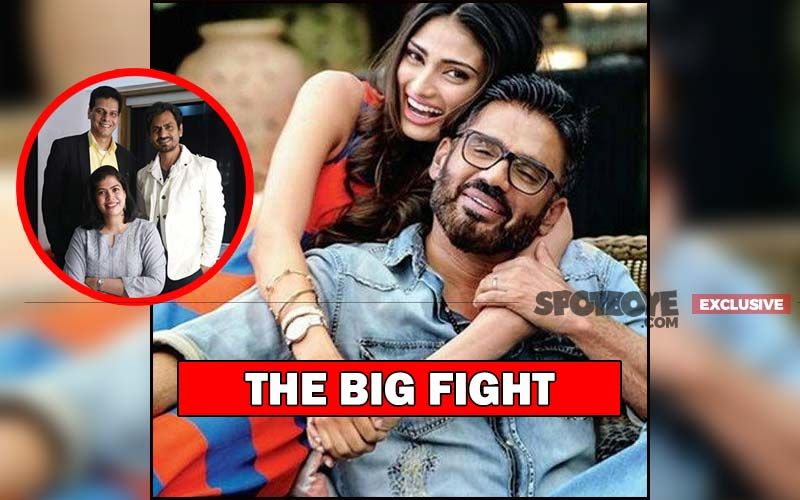 A day back, we woke up to the report of FWICE halting the shoot of Athiya Shetty-Nawazuddin Siddiqui starrer, Motichoor Chaknachoor, while a promotional song was being shot with Sunny Leone. Reason? Well, as per Mid-day, "The shoot ground to a halt when the technicians staged a walkout with members of Federation of Western India Cine Employees (FWICE). The protest was a mark of their allegiance to the unit hands who were formerly associated with the film and were allegedly not paid their dues by Bhatia. In March, the producer had shown the door to director Debamitra Hasan and several other unit members, citing creative differences. Six months since the incident, Hasan claims they have yet to be compensated.'
However, Bhatia claimed that it was for a regular ID check of the technicians and refuted the news of a walkout. We then decided to get in touch with the film's sacked director, Debamitra to understand what exactly went wrong between the two parties. Since there are always two sides to a story, we also contacted producer, Rajesh Bhatia to get his side as well. We present both versions for you.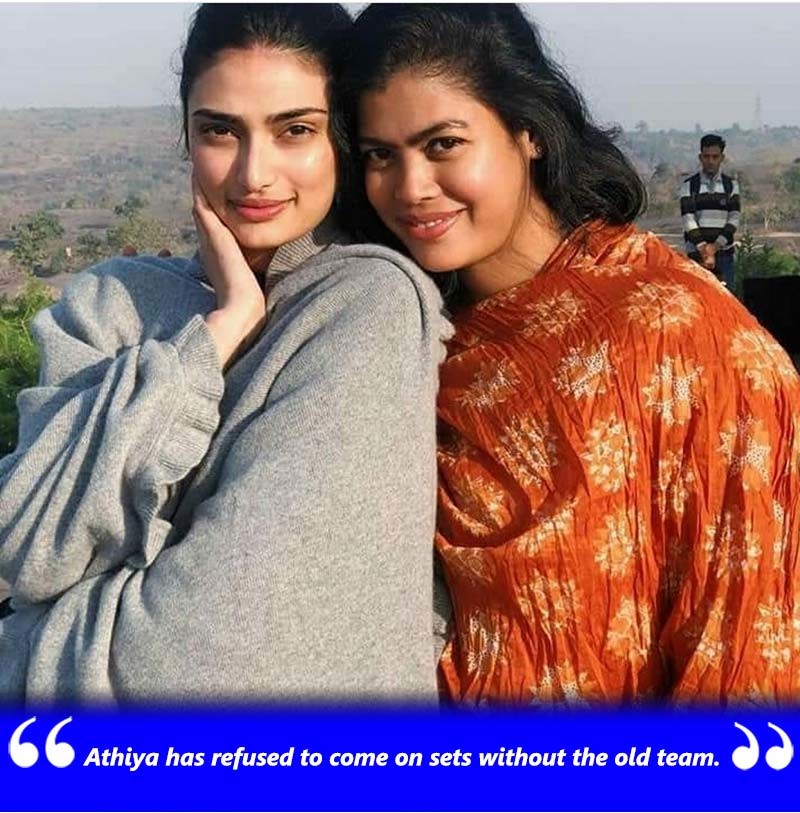 Debamitra revealed some shocking details to us and narrated the entire incident which led to her termination, along with famous editor, Chandan Arora, a few writers and associates in her team. Excerpts from the conversation:


A lot has been written about Motichoor Chaknachoor. What exactly went wrong, did you leave the film willingly?

No, I did not leave Motichoor Chaknachoor. My services were terminated. I finished the shoot and edit of the film, along with editor, Chandan Arora (Filmfare Award and IIFA Award winner for Best Editing For Company in 2003), who has great reputation in the industry. We held 3 screenings for our producer, Viacom 18. They loved it but Mr Rajesh Bhatia, who is also a producer of the film and my team had a very small and baseless creative difference, which we sat down to discuss at Chandan Arora's edit room. I don't know what happened to him, but during the discussion, he started hurling abuses at me and my team.
What did he say?
He told me, "F*&k You B*%#h" and was screaming on top of his voice in front of the editor, writers and a few of my associates. Post the meeting, whoever was a part of it, was terminated the next day- that also included editor, Chandan Arora.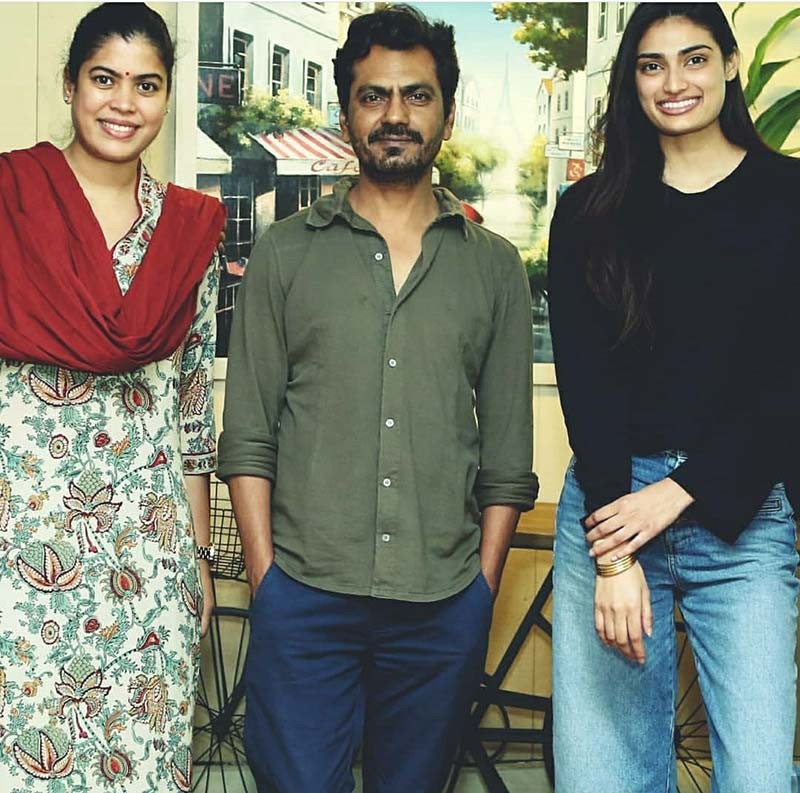 But just yesterday while refuting the news of pending dues and FWICE halting the shoot, he said that he will be crediting you as the director in the film. Why do that if he has terminated you?
I fail to understand. He has apparently made some other version of edit, which Viacom 18 has not liked. In fact, they have been trying to resolve the issue past 3 months, but Mr Bhatia is not budging.

But isn't Viacom 18 bigger than Bhatia?
Yes, but they are bound by some legalities in the contract, which again I don't really understand. There is ambiguity. Viacom 18 tried a lot but Bhatia is just stuck. He isn't ready to take me back on the project and that too for no logical reason.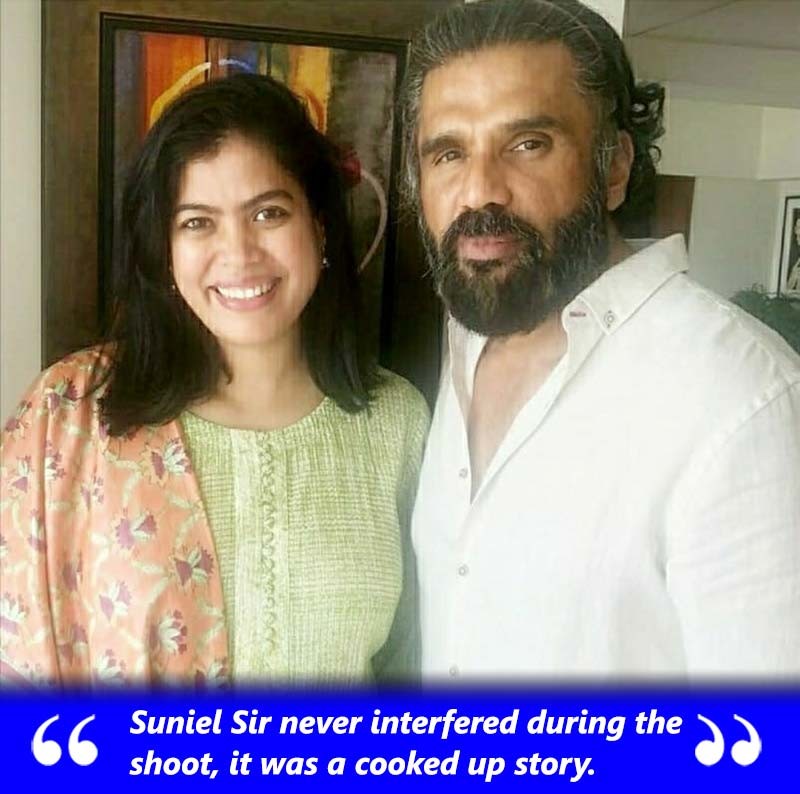 So, how much of your remuneration is pending?
Around Rs 6 lakhs. Chandan Arora has not been paid anything except a token amount. However, he was in love with the film and really wanted to be a part of it. In fact, he even said don't pay me the money just let my name be associated with it. Now, more than money we just want to finish the film the way we started it and the way it was envisioned. However, Bhatia wants to release a version which no one likes but they will go ahead with it now because people's monies are involved.

You mean you won't get your money back?
I really don't think so because according to my contract, it states that the day my services are terminated, my dues are done. Moreover, right now I just want to finish my film the way I wanted to. It's my first film and very dear to me. Since the first day of the shoot, there was this male and female ego clash. I was made to feel you're a female, you can't dictate and I am the producer, you will have to listen to me for everything. Obviously, I let it go because it was my first film and just wanted it to release smoothly.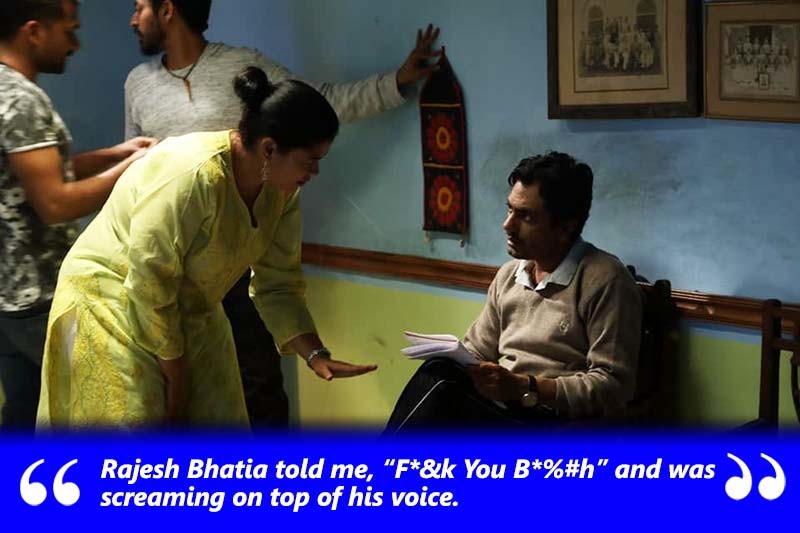 All this because you are a female director?
I guess so because there were so many other people Mr Bhatia had much bigger fights with, but he has gone and patched up with them. I told him so many times, whatever creative differences we had, let's get over it...

What creative difference did you have but?
It was something very trivial. Something like, 'yeh shot hata do' and I had told him, 'Mujhe film complete karne dijiye ek baar, uske baad we can discuss'. After that he started screaming at the editor, Chandan Arora, 'Tum log so rahe ho, kuch kaam nahi ho raha'.

We had only 2 months after the shoot got completed and in those 2 months we had 3 screenings for Viacom 18, which BTW they loved. In fact, Ajit Andahre (Chief Operating Officer, Viacome 18) really like it and 5 other members from the production company had come and said, 'Yeh stage par koi film aachi nahi lagti usually, but this film looks good.'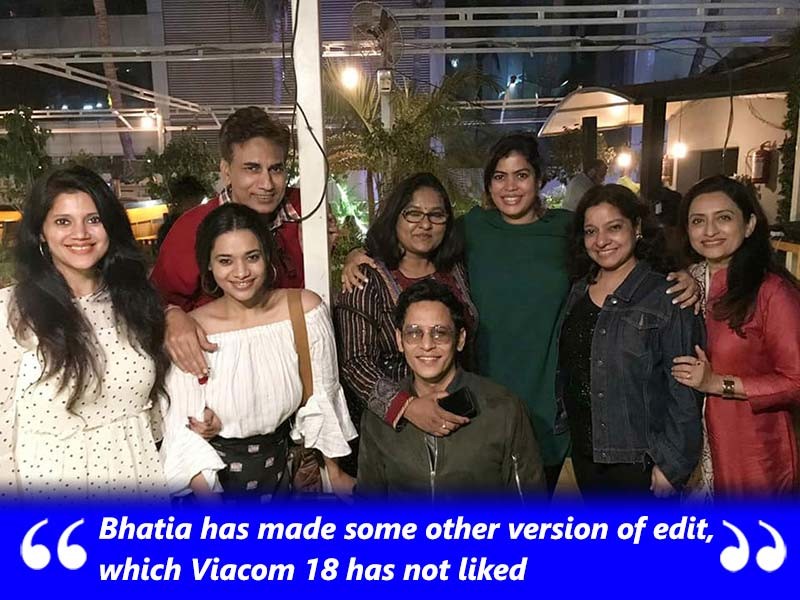 You spoke to Suniel Shetty about this?
Suniel sir was a part of the meeting where we had this showdown and Bhatia hurled abuses at me.

So, didn't Suniel interfere or stopped him?
Yes, of course, everyone stopped him but he just walked out hurling abuses. There were all men in the room, except Bhatia's wife and all of them opposed him. No one was in his support. Suniel sir also told him to stop abusing.

And now, just 15 days back, he told one of my team members through his wife that let's resolve the issue. But after that meeting, he again disappeared. That discussion was also a futile attempt.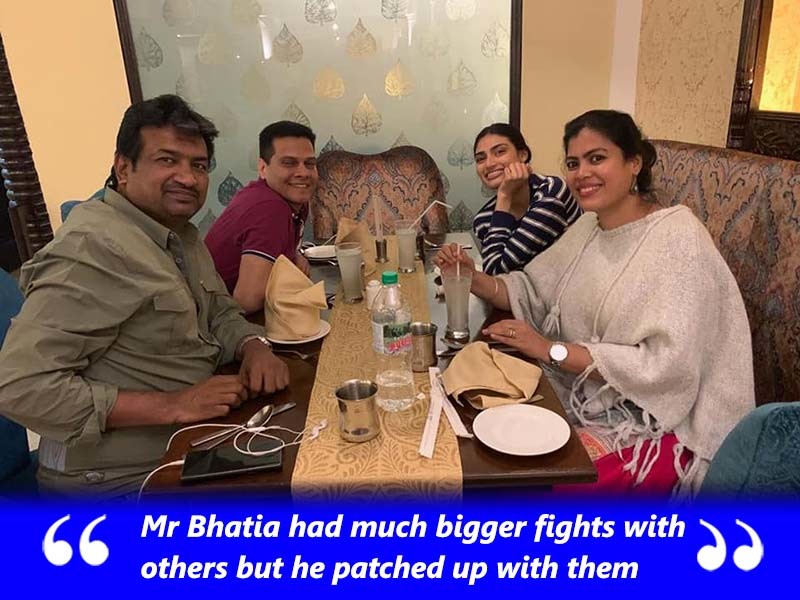 There were also some reports, months back, that Suniel is constantly interfering in the film.
Not at all, Suniel sir never even came on the sets. This news came out 4 days after we had the big showdown. It was a cooked up story. In fact, it was the first time Suniel sir came for a meeting that day, just to see the film, that too for a reason. Mr Bhatia wanted his opinion on adding a song. He wanted to put a Punjabi song, and my film is heavily dominated by Bundelkhandi and Hindi language. I was not agreeing to it as it wasn't fitting anywhere in the film. Ussi point ko discuss karne Suniel sir aaye the, when all this happened.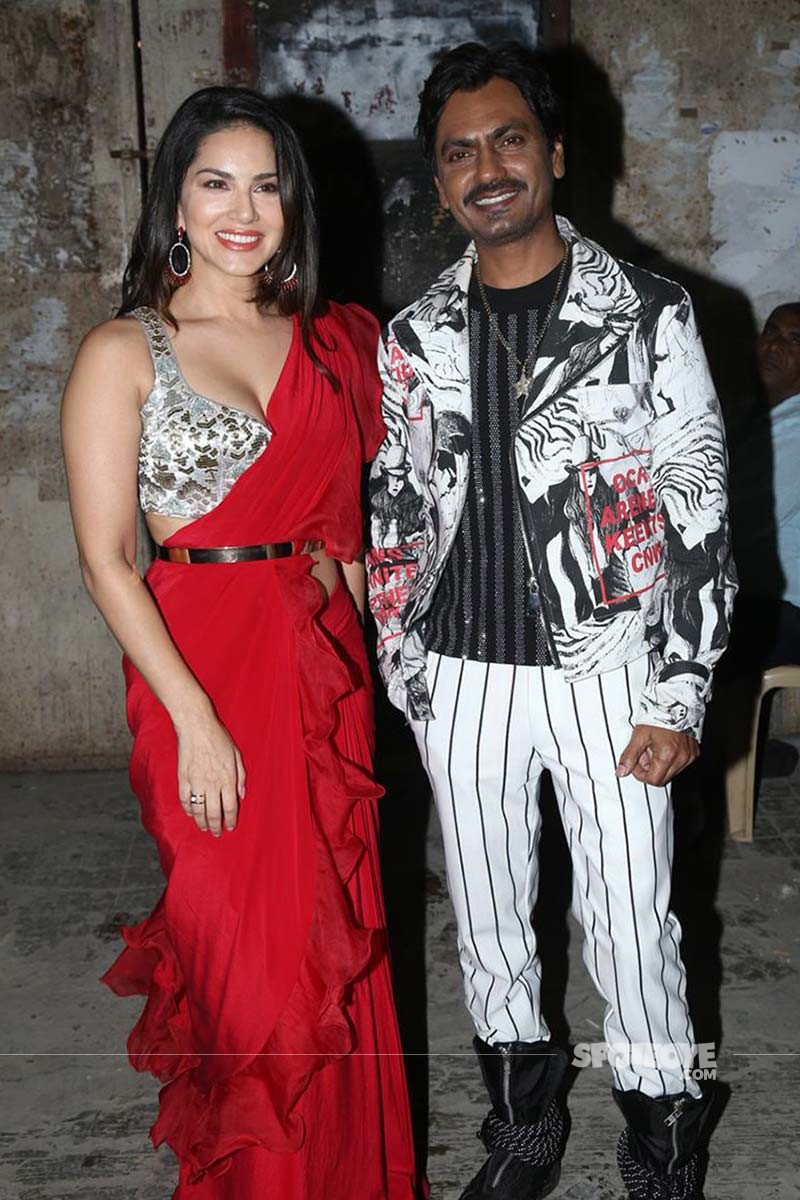 What about Athiya Shetty?
She has put her foot down long back and said she is not returning on the sets to do any revisions till the time the old team comes back or the film is being shot with the vision she was narrated. There is no director currently working on the film. This Sunny Leone song was also shot by another director by the name of Glen Barretto.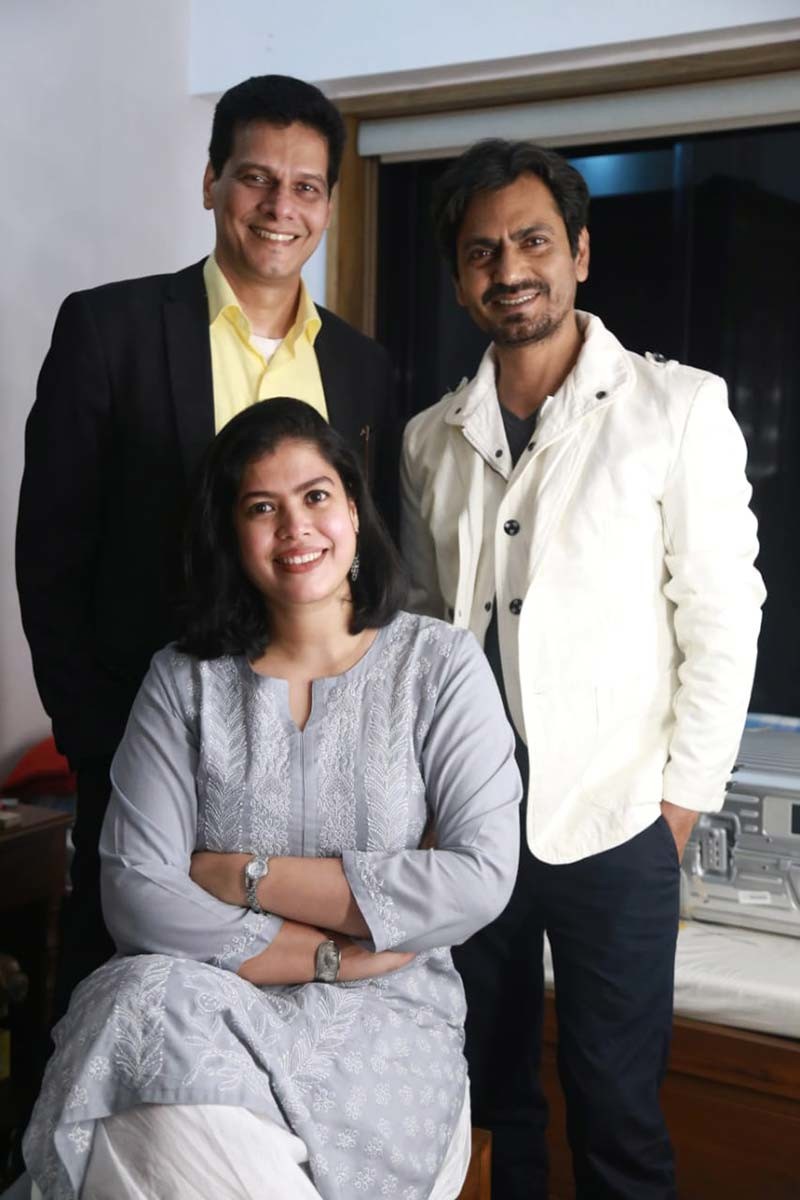 So, did she not shoot anything after your exit?
No, just a photo shoot where I told her that a director's vision is not required.

Does that mean you were holding her back from shooting?
No, not at all. It was her decision to cooperate only if the original team returns. She is an individual and decided for herself.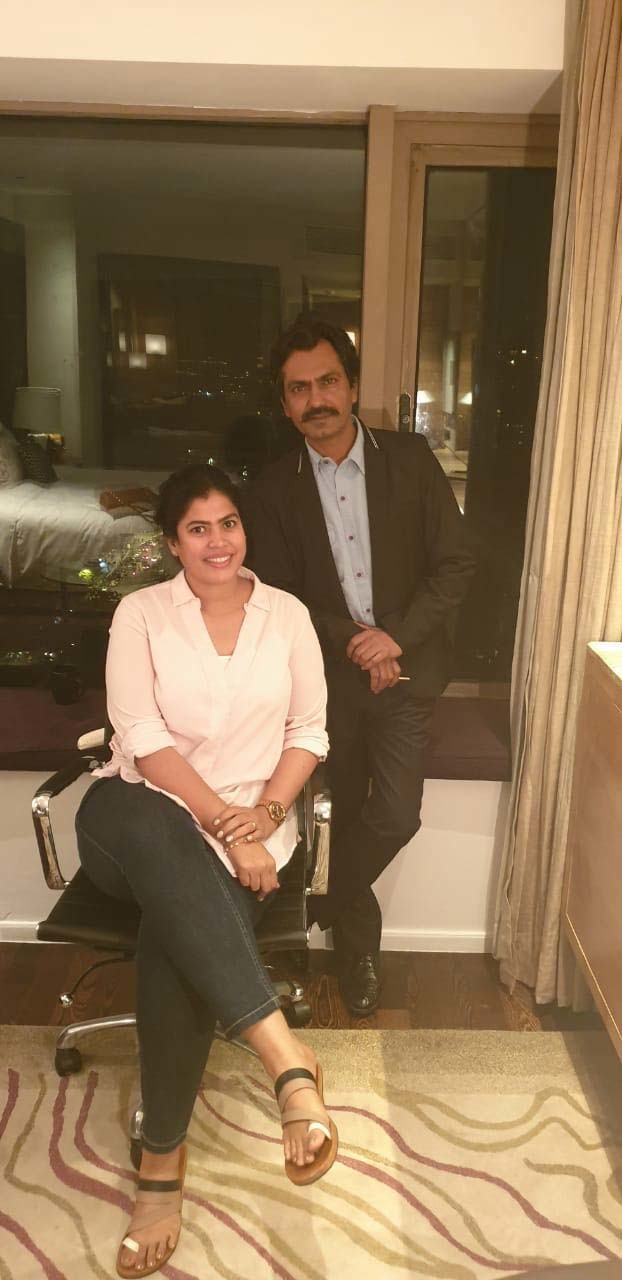 Coming back to the meeting which took place 15 days back to resolve the issue, were you a part of it?
No. I have not been in contact with any of them past 8 months. In fact, I didn't even know about the shoot of this promotional song with Sunny Leone. He spoke to one of my associates and told him, 'No one came in my support' to which my associate told him, 'how could we? You were just abusing.'

Even when FWICE came to the sets, a day back, to stall the shoot, it was only because the federation has been constantly giving him ultimatums but he is just not coming for any of the meetings. On top of that, he has laid a condition that he will take me back on the film if I apologise. Why should I? He abused me and I should be the one apologising? Even Viacom 18 told me that I should not apologise for it.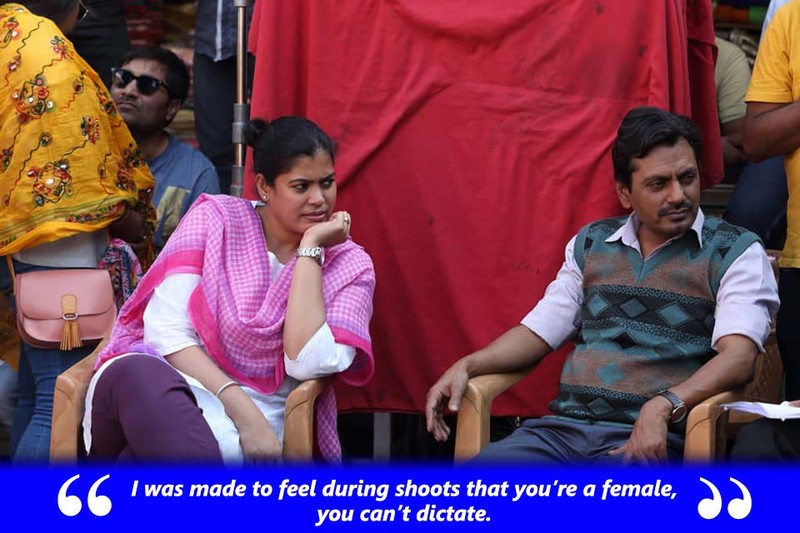 Sad.
Yes, it is. I have given my 5 years to this film. It's my brain child. I don't know anyone from the industry but yet everyone came on board because of my script. So, if the story doesn't come out according to my vision, it will be a disaster and how can I let that happen.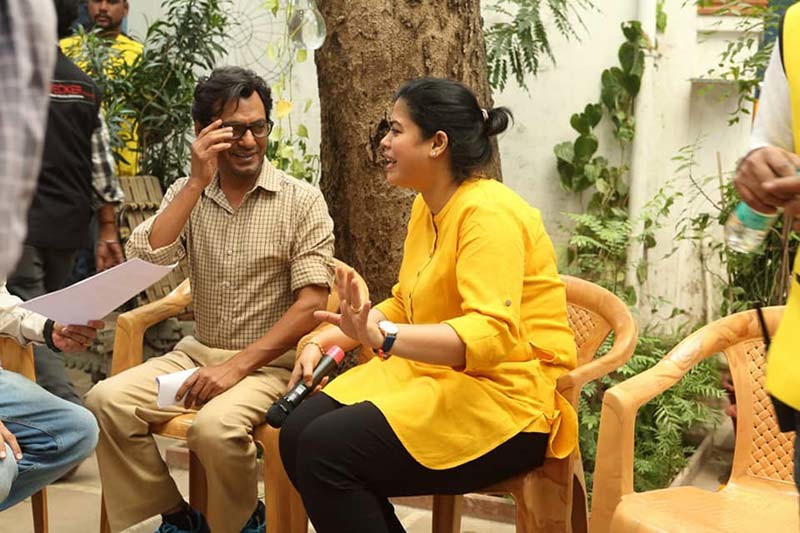 However, when we contacted Bhatia asking him about the pending remunerations, he said, "We have made payment as per structured payment to each and every person as per their due and even have No Due Certificates of vendors."

When we told him about Debamitra's accusations about him hurling abuses at her, the producer replied, "Totally lies -it is the other way round. She was the one who abused me and my wife and hence we terminated her services - this was discussed at federation meet on Monday with VIACOM 18 and Debamitra. After hearing both sides, federation has decided that Debamitra is not allowed in any post-production work of Motichoor Chaknachoor henceforth and her dues which were due to be paid on release - shall be deposited to federation and we shall proceed with defamation."