Deepika Padukone Gets FRANK About Her Life With Ranveer Singh, Changing Her Career Choices And Essaying Laxmi Agarwal In Chhapaak- EXCLUSIVE
On Deepika Padukone's birthday today, we bring you our exclusive interview with the actress wherein she spoke about her forthcoming release, Chhapaak, her life post marriage with Ranveer Singh and lots more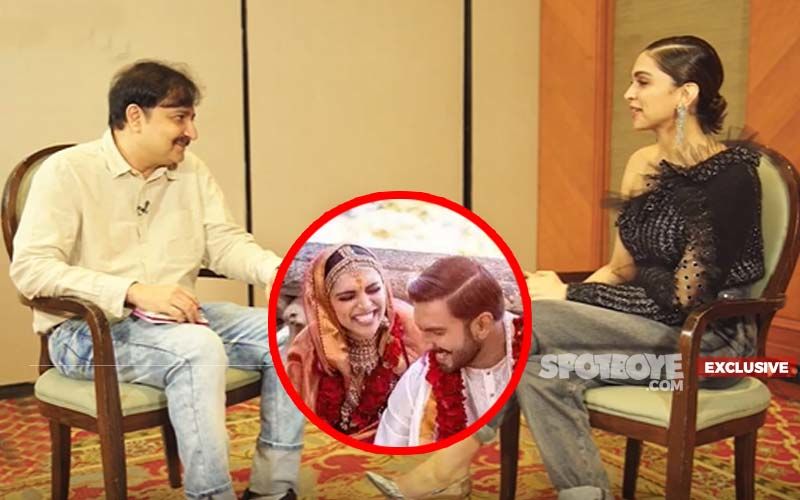 Deepika Padukone is a pleasure to talk to and this time too, it was no different as I sat for an interview with the actress ahead of her film Chhapaak's big screen release. Naturally, we began the interview by asking her how life has been post marriage with Ranveer Singh.
Deepika began by saying, "It has been incredible. It has been a lot of fun and something that we both were looking forward to." We were keen to know if the wedding has brought about any changes in her, to which the actress replied that not any major changes apart from the fact that she gets to see Ranveer more often now. That's sweet!
Next, we moved to her upcoming release Chhapaak that tells the real story of an acid attack survivor, Laxmi Agarwal. We pointed out that filmmaker Meghna Gulzar in our interview last time had told us that she wasn't too sure if Deepika would give her nod to do this film and was rather surprised when she said yes. So, what drew Dippy to do a film like Chhapaak? WATCH VIDEO BELOW:

Said the actress, "The story in itself was so compelling, inspiring, emotional and moving. I think a lot of people should be aware of Laxmi's story. Also, the fact that somewhere I saw the honesty in Meghna, I trusted and believed that she is a phenomenal director. There cannot be an iota of any manipulation of not being truthful to the process."
As Deepika had to essay the role of a woman who suffers an acid attack, we asked how did she go about with all the prosthetics in play. It would have been pretty difficult to emote. Dippy revealed that she used her eyes the most to express and emote better. "Also, all these are superficial things. If you feel it, it comes through, if you don't, it doesn't. At the end of the day, you have to be honest in the moment." Well said!
Deepika also spoke about how it is when a woman approaches a film, is it any different from a male director? And finally, her choice of films that keeps changing for the good, be it Piku, Cocktail and now Chhapaak.


Today, Deepika Padukone turns a year older and we don't think we could have run this interview on any other day than today. Also check out our rapid fire with the actress above where she has to make tough choices between Ranveer Singh, Ranbir Kapoor, Salman Khan, SRK, Aamir Khan, Alia Bhatt, Priyanka Chopra and Kangana Ranaut.


Image Source:- uerria, pinterest