Director Faruk Kabir On Vidyut Jammwal In Khuda Haafiz Chapter 2: "I Promise That A New Actor Will Be Born In The Industry" - EXCLUSIVE
Faruk Kabir talks about the sequel to his last year's release Khuda Haafiz, featuring Vidyut Jammwal and Shivaleeka Oberoi, the shooting of which is currently happening in Lucknow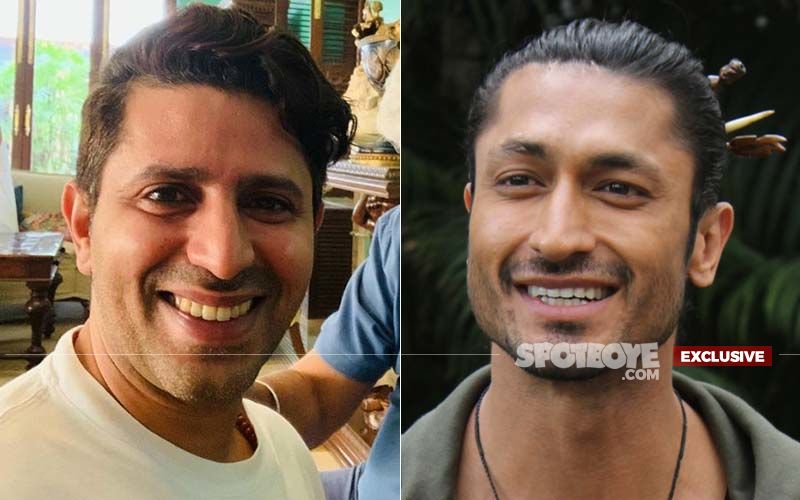 Last year, Vidyut Jammwal and Shivaleeka Oberoi appeared in Faruk Kabir's action-drama Khuda Haafiz. The film, which narrated the challenging yet true story of a newly-married couple, garnered success on OTT, which also paved the way for a sequel titled Khuda Haafiz: Chapter 2.
The film's team reunited last month in Lucknow for the shoot of the sequel which is on currently. In an exclusive conversation with SpotboyE.com, the director talks about the sequel and his actor. Read excerpts from the interview:
How has it been getting back to the Khuda Haafiz franchise?
We feel blessed that we started the shoot of Chapter 2 even before chapter one completed a year. I feel fortunate to get the space to make cinema, my only passion in life. There is a lot of gratitude in my heart and the aim is to be a better filmmaker than my last film. I have been working hard and the script for Chapter 2 was written over a period of six months. The aim is to make it bigger and better and put our best foot forward.

How did the idea and motivation come to you to make Chapter 2?
The feedback to chapter one was so good and that's what encouraged me to make Chapter 2. Otherwise, I didn't intend to make it. I felt it would come out as arrogant and I am very practical. When my producer told me to make Chapter 2, I even asked him that did he think chapter one performed as well to make a sequel or it was just our perception. He then told me that he got calls from distributors and exhibitors from all over India that this film would have done wonders on box-office and we should think about making a sequel now. That's how we realised how well the film had done and that encouraged me to write Chapter 2.

I always had a thought about a sequel in my mind and that thought was 'agnipariksha'. I always wanted to explore how the couple and their relationship would go through their agnipariksha. I have been inspired by Ramayana a lot and if you look at the first chapter, it is also inspired by it. And just like Shri Ram and Sita maiyya had to go through an agnipariksha after they came back from vanavas, that is the perspective of chapter 2 for this couple.
How has it been reuniting with your hero, Vidyut?
It's a very good feeling and both Vidyut and I feel very blessed and humbled to get the opportunity to come back like this, so soon after the first chapter. We have a lot of gratitude for this entire process. Both Vidyut and I look at this film like our child, as we both are so invested in it. We take about six-hours on some days to just rehearse and discuss scenes.

In the first film, you brought out the dramatic side of Vidyut, who was more of an action star till then. How do you plan to reinvent him this time?
With a lot of humility, I promise that people will see a revelation of Vidyut with Chapter 2. A new actor will be born in the industry and it will be better than chapter one.

For the first film, you had a theatrical release in mind but it ended up coming on OTT. So, have you decided on the release platform for Chapter 2 yet?
I am not keeping anything in my mind. I just want to tell a story with all my might. Now, it comes in theatres or OTT is up to God. My relationship with God in life is very close and all I know is that my conscience should be clear, rest is up to him. I don't make films for me or to work with any star, I just want to tell a story. The aim for now is just to make the film and then figure out things as we go along as per the conditions outside.

You had earlier spoken to me about making a film with a big South star. Has there been any development on that film or any other scripts that you are working on?
There is a development but there hasn't been an announcement due to covid. It's a big scale film, so I can't reveal much for now. Apart from that, I am also developing a few scripts in collaboration with other writers.




Image Source: Instagram/farukkabir9, spotboye archives