Emraan Hashmi: My Serial Kisser Image Is Like A Bad Dream Which Keeps Following You
Emraan Hashmi who is set to debut as a producer with the film Why Cheat India got candid with SpotboyE.com about his film, the serial kisser image and why he doesn't want to get paired opposite Alia Bhatt.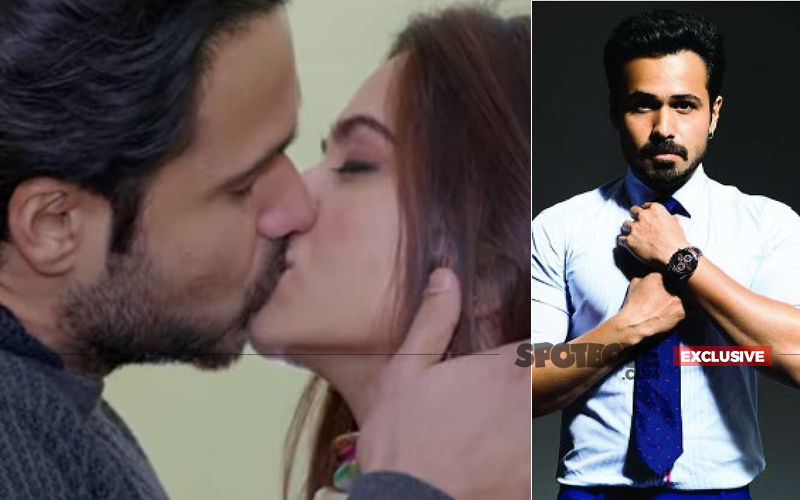 How excited or nervous are you as it's your first film as a producer?
Well, I'm excited as a producer, as an actor because this is the script which came to me a year back. I was a little shocked that something like this hasn't been made yet as it's about the education system. The concept came to me a year back. The film is about fractured education system and majorly focuses on the cheating mafia that is something I didn't know about. Who functions from different states and who get undeserving students to merit for money while there are deserving students sitting at home. They have doctors, engineers and scholars who give examination on behalf of other students. It is important for them to be aware who are nurturing young minds.

What kind of audience are you expecting for the film?
It's a film also for the parents who deserve to see what's happening behind closed doors. Everyone who is touched by the educational system, especially the students who are dealing with all this, day in day out they may find it more relevant. There are many people who don't know about this. Like, there are students who don't deserve to get those marks.
How much have you researched about the educational system while making the film?
See it is a system about which we all have a fair bit idea. Then, I have my son Ayaan whom we got admitted into a school some three years back after kindergarten. So during his admissions also, I didn't want him to follow the same board that I followed. Because what all I followed was more of rote learning for 10 years. After which you can execute it all in the real world. It also didn't make us clear that what profession we should go for and what should we do. So that's how it all started. And further research went on because I didn't know about the cheating mafias. Then, a little bit from the script which was an eye-opener for me plus reading about the past couple of decades to know about the changes so that we can relate to it.
What all conversations of your son Ayaan surprised you when he came back from school?
He is learning from IB board which is very different from ICSE. There is a lot of original and creative thinking. We had lot of homework in our time. It is amazing to see the younger generation who are in school to be so advanced in their thinking. There is Internet which gives us so much information and knowledge, may be good or bad. That is something we didn't have in our time. The only benefit to us was we used to go out and play and today's generation is more stuck into indoor activities. But I make sure my son goes down and plays. But overall, education system in today's world is doing great.
How is Ayaan's health now?
He is doing great. Now he is in the third standard.
Tell us about your other projects?
Yes, we are producing two more films. One is Tigers and other is Body starring Rishi Kapoor and directed by Jeetu Joseph. There is a Netflix show Part Of Luck produced by Red Chillies.
Are you running out from kissing scenes in your films?
I am trying for the longest time to come out of it. Sometimes it's one of those things that follows you like a bad dream. It's not like I am running away from anything. But I feel you have to try your hand in everything and I have evolved as a person. I have become mature. My vision towards films has changed. It's not like I will only do films which are socially relevant but I will try my hands at different characters. Yes, there is one thing of detaching from that image but that's not on priority. It's just that I want go do different kinds of films.
If something like that comes across, will you do it?
It depends on what kind of film it is. If its a genre that I have done before then why not. But it has to be treated differently. It has to have a fresh subject which can connect with today's generation.
The industry has many fresh faces doing an outstanding job. Whom would you like to pair with next?
I can't pair with Alia Bhatt for sure. It won't look good as she is my cousin. It will look weird. I can get paired with Sara Ali Khan as I have heard a lot about her from a couple of my friends and family, though I haven't watched her movies yet.


Image Source:- Banglarbarta/bgcatalog/instagram/therealemraan