Katrina Kaif's Candid Confessions On Shah Rukh Khan, Failure Of Thugs Of Hindostan, Patch-Up With Deepika Padukone And #MeToo
Katrina Kaif is soon going to set the screen ablaze with Zero, where she plays an alcoholic superstar. We sat down with the actress for an elaborate chat on her career graph, failures, personal life and how she overcame all of that to be in the current zen space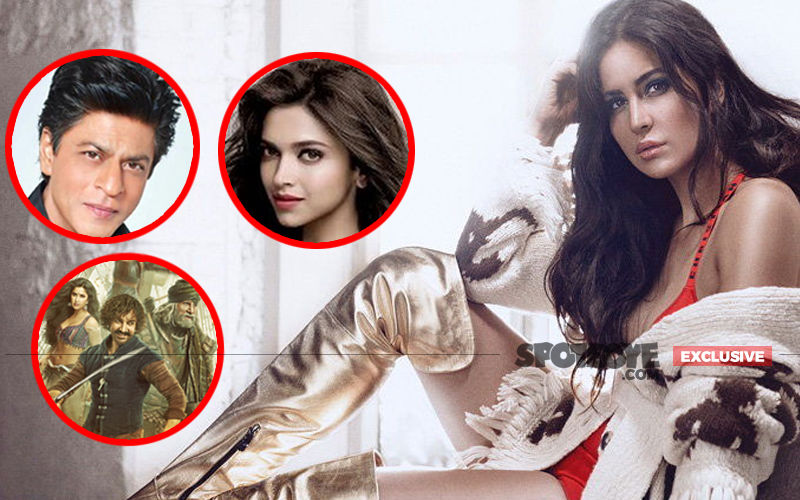 Katrina Kaif is one such actress who has come a long way in Bollywood. She has always been a person of few words but here's an exception. We met the elegant lady at Shah Rukh Khan's office, for a chat and she opened her heart out on topics which she has rarely discussed or touched upon.

We already told how Katrina put up a brave front and shared her opinion on something which very few people would want to discuss. The Zero actress had expressed her resentment about actresses being sidelined during film promotions.

SEE THE VIDEO BELOW:



"I think it's very important and I think it's really wonderful and courageous because it's not easy. And let me tell you that even though we know that a lot of women have the backing or the umbrella of the hashtag #MeToo movement, it's still not easy. Women are still facing the shame and the discomfort that comes with speaking up. Let me tell you that it is still not accepted and it's very simple. I'm not saying women are superior or men are superior and I don't think anyone else says, but women should be respected." Katrina said.

Not just this, Katrina makes a big revelation about signing Zero. For those who come with a preconceived notion that, "who would say "No" to a film like Zero, starring King Khan and Anushka Sharma, being helmed by Tanu Weds Manu director, Aanand L Rai?" well, guess what? It took numerous meetings between Aanand and Katrina for the actress to come on board. She was not convinced about playing the role at once. And when she agreed, there was a process and preparation which the actress went through. For instance, aping drunkards in Bollywood parties.
Katrina further speaks about her fight against all the odds. How she was down and out for reasons other than professional and how she overcome all of it. From extending an olive branch to once upon a time arch rival, Deepika Padukone to sending her good wishes and more for a happy married life- Katrina was in a mood to chat and how.
Talking about her personal life was not the only thing on the cards; Katrina also accepted her professional failures and spoke about them. The Thugs Of Hindostan actress also reveals why she agreed to do just two songs in the Aamir Khan-Amitabh Bachchan starrer. Click the video above to watch the full interview.
Image Source:-Cinespot.net, IMDB, Mouthshut.com, Instagram/katrinakaif