Monali Thakur INTERVIEW: Singer On Keeping Her Marriage A Secret For 3.5 Years, Culture Differences And More- EXCLUSIVE
We spoke to singer Monali Thakur, who is currently in Switzerland with her husband, Maik Ritcher. The couple hid their wedding for 3.5 years and now plan to have a proper wedding ceremony once the world comes back to normal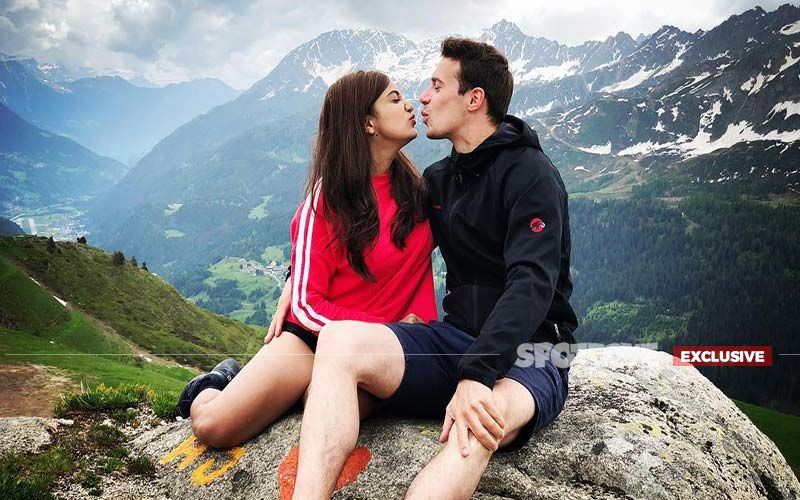 Singer actress Monali Thakur is currently in Switzerland as she had traveled there to be with husband Maik Ritcher, before lockdown got announced in India. It's been three and half years the two got married but for the first time they got to spend so much time with each other without any work interruptions.
The actress was live with us on Instagram and here's what all she revealed to us about her secret marriage, her hubby and more. Watch the video below:
Monali revealed during the conversation that it was her idea to hide her marriage because the two got hitched when she was busy shooting for her project, so announcing it without any wedding celebration would have been weird. So, they decided to keep it hidden for sometime but eventually it turned out to be for three and half years.
However, the couple intends to have a proper wedding ceremony when the world gets back to normal. Though a few of her close friends celebrated the couple's special day at St.Regis in Mumbai, the day they had a registered marriage.
The singer also revealed why she cast her husband for the song Dil Ka Fitoor and what actually convinced him to act in spite of not being an actor, professionally.
Monali further shared how her family reacted to her marriage to someone from a different culture. How Maik and she communicate with each others' parents and much more. Watch the exclusive video above.
Image Source:instagram/monalithakur03