Mouni Roy EXCLUSIVE INTERVIEW: Grilled On Her Break-Up With Mohit Raina, Acquiring Help From Salman, Quitting Ekta's Naagin
Who helped her to overcome her break-up with Mohit Raina? Is Salman helping her? Was Ekta upset with her for leaving the Naagin series? Mouni Roy takes it all on her chin and responds bravely. SEE THE FULL INTERVIEW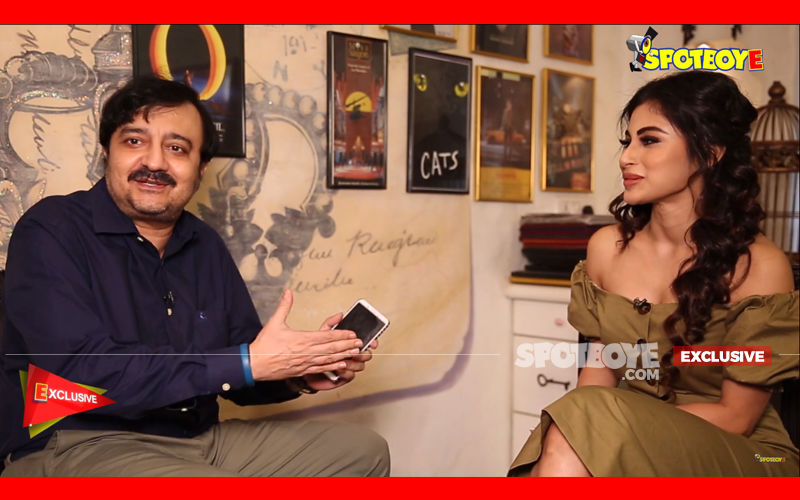 One look at
Mouni Roy
and you know she has lost oodles of weight. :well I am still 59 kg and that's a lot of weight," she chuckles, as she settles down for the other questions. Mouni quickly elaborates on why she had piled on weight. "It was a bit for Gold. Reema Kagti told me that I was quite skinny for the Bengali woman's role I was playing. So, I started eating lots of fries, burgers and pizzas- and that did the trick. But after that, I started training for Ayaan Mukerji's Bramhastra, which required me to lots of action- kickboxing etc. My body was not adapted to taking such strenuous exercises, and that I think started reversing my weight back to what I was before I faced the cameras for Gold."
SEE THE FULL INTERVIEW BELOW, SHE TELLS YOU WHAT SHE EATS AND WHAT SHE AVOIDS.
Over to Salman Khan? Buzz is, he is helping her. "That's not true. Those reports really upset me." Did Salman talk to her about those reports? "Nope, I don't think Sir (Salman) is that kind of a person who would react to such things." And Ekta Kapoor? The TV Czarina did so much for her. Wasn't she miffed with her for not doing Naagin 3? "Oh yes, I owe it to her. She gave me Naagin!" exults. "But let me say it on record that Ekta was not at all upset with me. My dates of Gold were clashing with those of Naagin 3. Surely, I couldn't have told to shoot only 10 days with me. Then, there would have been cheat shoots and overall, work would have suffered."
SEE THE FULL INTERVIEW BELOW.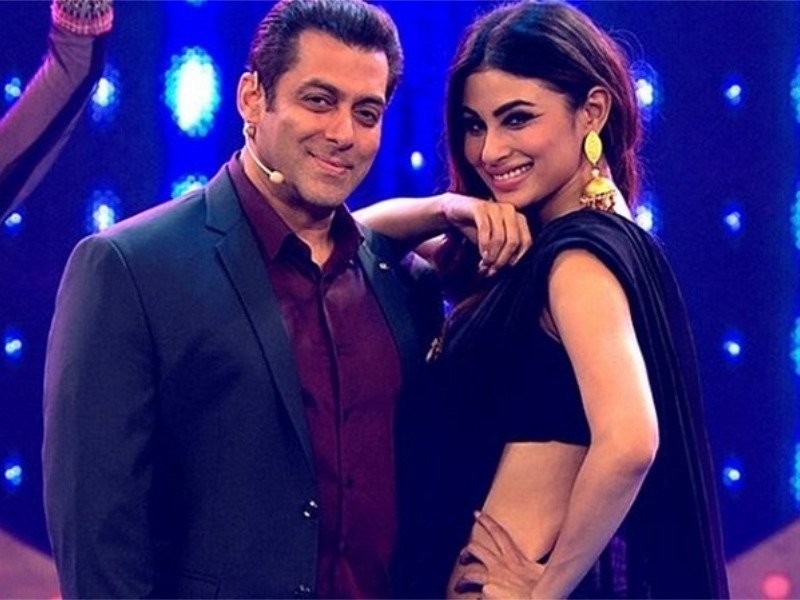 Salman Khan And Mouni Roy
Mouni has something to say about trolls. "Jobless, Useless fools," she calls them, for trolling her in calling her skinny or for that matter, when she wore an off-shoulder gown. "These guys are just phantoms. They don't add or subtract anything in my life. You fight with a fool only if you are a bigger fool."
And then, we had to discuss her ex,
Mohit Raina
. Mouni confirmed, "I am single." Who all supported her during her break-up phase? And lots more.
SEE THE FULL INTERVIEW ABOVE.
Image Source:-Instgram/ektaravikapoor, what'snew life