Nushrratt Bharuccha On Chhalaang, 'Day One Par Mujhe Laga Ki Mujhe Nikal Denge'- EXCLUSIVE
Here's Nushrratt Bharuccha, all candid with SpotboyE.com, where the actress talks about her experience of shooting for her upcoming venture, Chhalaang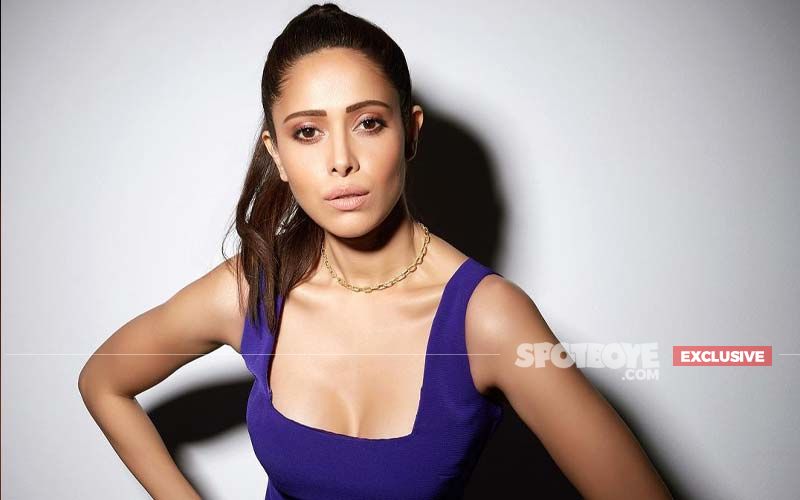 Come next week and Rajkummar Rao and Nushrratt Bharuccha will be all set to entertain you with their forthcoming sports drama, Chhalaang. We caught up with the actress to talk more about her role and the film.
Excerpts from the conversation:
After a decade Rajkummar Rao and you will be sharing the screen space, how excited are you?
I am excited for the film for various reasons. First and foremost Hansal Mehta sir, the director I was wanting to work with. His cinema and storytelling resonates so much with me that I feel very blessed to be a part of one of his stories. It's going to be very close to me. Secondly, Rajkummar Rao, because after Love Sex and Dhoka we wanted to do something bang on together but nothing happened. Because we were never approached, called or considered for a similar project before. But I am very happy this happened and we are coming together for Chhalaang.
The film has a backdrop of a playground as the film talks about the PT teacher. While shooting scenes did it take you back to your school's playground?
Oh yeah totally, because in school I ran away from all the playgrounds. I used to sit in the shade and look at people run and sweat and go crazy and laugh at them. But this film put me on the ground yet again. And even if I am not playing I had to stand under the sun from morning to night with that dhul, meeti with the children playing and me cheering for them, teaching them and I was like koi to badla le raha hai (laughs).
You were not interested in sports?
No, because I used to find myself very weak as a sportsperson. I used to feel that I might not be able to run so fast or will be able to jump on those hurdles. I used to find all those things too much and felt I just won't be able do it. But then I started playing badminton and loved it. I started playing that much later in life with my parents. When we play with parents or between families, so there is no competitiveness as such that who is playing better. It used to be a normal casual environment where you are playing for fun.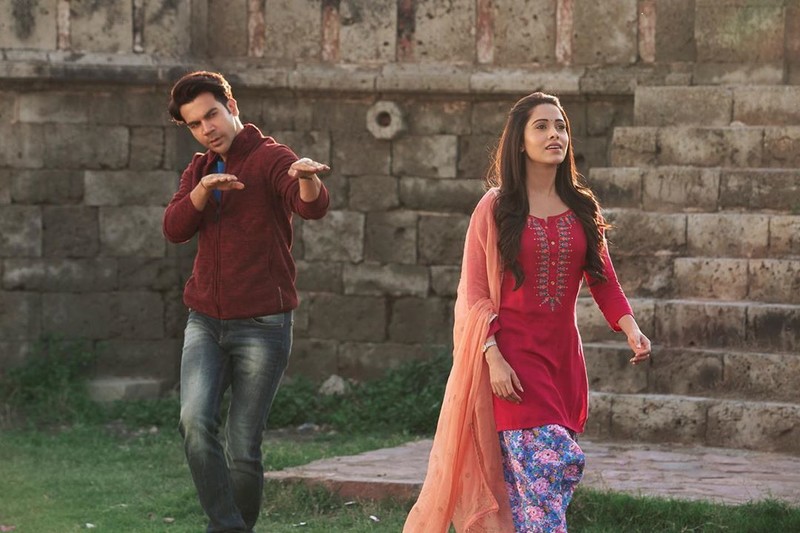 What challenges did you face to play this character?
Language for sure as I didn't know Haryanvi at all. Mere koi dost bhi nahi jinko main sunkar thoda pickup kar leti. Na main wahan rahi hoon aur naahi kabhi wahan jakar shoot kiya hai jahan se mujhe kuch basic training mil jaati. Ekdum hi foundation less thi main. But I had a great team. Hansal sir asked Raj to help me. So Raj made me did some workshops with him where he taught me how to speak that language exactly. What sort of body-language should be and how do I need to move my hand. Basically he explained me how it looks and sounds different. Then of course on-sets, Raj would not have the time as he used to get busy with his scenes. So we had kept a diction coach Neeraj Sir, who actually helped me a lot from the start to end. So even if I used to call him at 4 am to help me with the lines, he used to come. For my morning shoot, I used to do my hair and make-up and he used to make me rehearse the lines, meanwhile.
What was the first line which you said in Haryanvi?
Oh my god it was not a line but a big dialogue which I had to do for the first scene in the film where I thought ki mera packup hogya. Mujhe pehle din hi film se nikal denge.
And why so?
So, I was taking a lot of takes and Hansal sir got upset behind the monitor and started saying kya kar rahi hai ye? Kaise bol rahi hai? Ye maine kisko cast kar liya?. We don't have so much time Nushrratt, you cannot take so much time and I was like "Oh shit." But then I came to know he was joking, so basically. and him Raj were playing a prank on me and I almost had tears in my eyes.
We hear that you have already bagged your new project and that's Adai...
I have not officially said yes to it. We had a discussion which is true but there are a lot of actors yet to get finalised for the film. I haven't read the script also yet so have to do that before we plan it.
Image source: Instagram/nushrrattbharuccha