Pooja Batra On Marriage With Nawab Shah; Says, "I Needed A Companion With Whom I Can Start My Family"
Pooja Batra's wedding with Nawab Shah came as a pleasant surprise to one and all. Now, SpotboyE.com engaged in a conversation with the actress post her marriage and her answers were brimming with happiness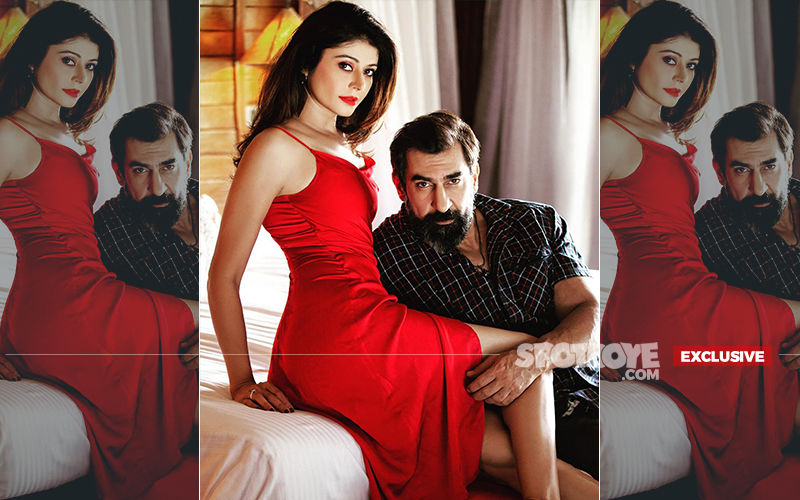 What was the reason behind guarding the wedding so much?
We had never planned it. There was no such guarding as you say. We didn't want to make it a media event. My family knew, his family knew and close friends too. His family confronted. We like each other a lot. And we wanted to spend rest of our lives together. I think it was my parents only who were like 'why are you delaying, what's there to delay.'
When we texted you about your wedding, you had denied saying, "We were attending his sister's wedding."
Arey yes! It was so chaotic. The wedding was in Srinagar. It was a family thing. Time hi nahi mila. But I'm going to put out the pictures soon. Just waiting for our photographer to send me the "good" photos. One photo I would love to share is where his and mine entire family is on-stage. He has six sisters.
What are the things that we don't know about the wedding?
The very fact that you guys didn't know that the wedding was happening starting from when, where etc.
Tell us the D-Day when it happened.
4th of July it was; our kind of Independence Day.
How is your equation with Nawab's family before and after marriage?
We were in a relationship for hardly 4 months. His parents are very cool. I really like them a lot. Food in his house is mind-blowing. I love his sisters. I get along with them very well. They are more of my friends now.
You two are such different people. He seems to be calm and poised while you are very outspoken and jolly. How did you guys fall in love with each other?
I knew Nawab from the time I began my acting career. In fact, we started our careers together. Though we were not in the same batch, but we knew each other. We used to party together, hangout with common friends. But it's only now that a friend of mine reconnected us. Before that, I was in America. Nawab was doing his thing and I was doing mine. After this reconnection, it happened instantly. I think the timing was right. Both of us wanted a relationship and right partner for life. Hence, the timing was the key.
This is not your first marriage. What made you think that Nawab is the right one for you?
This is Nawab's first marriage and mine second. You know there is a strong feeling that comes. Though there isn't 100% assurance but I got that strong feeling when we reconnected. Since the time I have been in India we have been together. Now we are married. I love being with him. It is amazing. It's a vibe basically.
What is that one thing that Nawab brings into the relationship?
I needed a companion for the rest of my life who can understand my language and someone with whom I can speak to in my language. He is caring, affectionate and romantic. He is pretty opposite of what he comes across and I needed a companion with whom I can start my family. He is the one.
Would you like to elaborate on "Living Together" in life?
It's basically a give and take relationship. He gets a little hassled if I'm not around. So I feel everything is a give and take.
Who is more possessive in the relationship?
We both are equally possessive. Relationship hai toh certain protocol hone necessary hain.
Who holds the remote control at home?
Right now, we both! We are figuring it out. Let's see.
Do you know each other's phone passwords?
Mujhe uska pata hai, usko mera nahi pata. Mine is difficult one with digits. Woh bhool jata hai. Hahahaha.
Who proposed whom and who thought of marriage first?
So, he proposed to me when I came in May. He came at the airport to receive me. And that time, he came with a ring and flowers. But after seeing me, he shied away aur woh ring bahar aayi hi nahi. He wanted to do it in a filmy way by proposing me at the airport. Lekin hua nahi unse. Then he gathered all the guts and finally proposed me in front of his parents and then my parents.
Tell us in detail about your wedding.
We did simple religious thing for family and then court marriage. There was no mandap, reception or anything. Not even invitation cards. We did it just with the people that we care about and who care about us.
One thing you love about Nawab the most.
I am in love with him and his energy.
Image Source:- Instagram/poojabatra/nawwabshah/
weddingz.in