Pulkit Samrat Talks About His Rousing Performance In Taish and His Future Plans Including Marriage With Kriti Kharbanda-EXCLUSIVE
With Taish's release Pulkit Samrat is getting all the praise for his astounding performance. The actor in an exclusive conversation talks about his future plans and also his marriage plan with Kriti Kharbanda.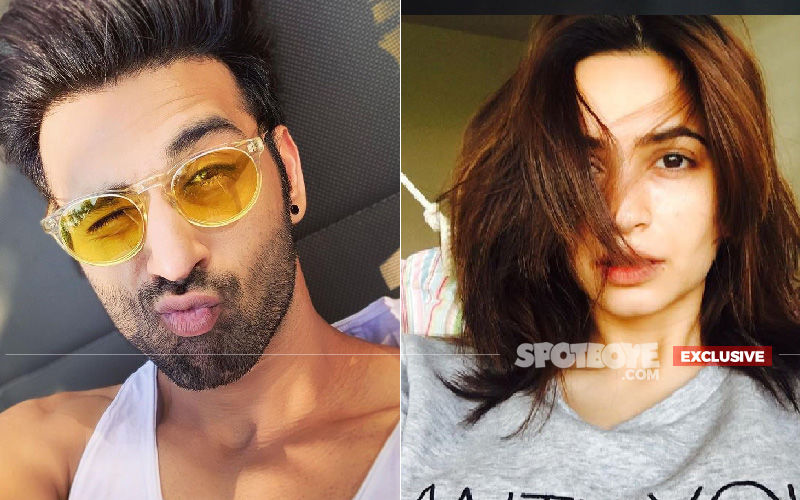 With Taish's release, Pulkit Samrat is getting all the praise for his astounding performance in the film. The film has been getting rave reviews and Pulkit is already on cloud 9 as his character Sunny is being lauded. Apart from his work, Pulkit is also in the news because of all the loved up pictures he keeps posting on his Instagram with his girlfriend Kriti Kharbanda. The duo looks sizzling hot together and in a freewheeling chat, the actor spoke about his future plans. Read on!
Taish sees you playing the happy go luck Sunny whose life takes a sudden turn. Tell me about your preparation. How closely did you connect with the part?
I've been looking for an opportunity to play this kind of character. Something that challenges me. Director Bejoy Nambiar's belief in me gave me my first push towards the prep. Inhibitions and nervousness took a backseat while Bejoy and I started with our jugalabandi to carve out the character.
What kind of jugalbandi?
We discussed my character's back story, his favourites, his embarrassing moments, his achievements and failures. This gave us a good insight into Sunny. As a team we all brainstormed and our hairstylist Aalim came up with the idea to do Platinum hair! We all loved it at once. The tattoos were selected and designed as a life map of Sunny, they describe him at one glance! It was a very enriching and learning experience.
How was your rapport with the rest of the fine cast? And what was your takeaway from Bejoy Nambiar one of my favourite directors?
I feel I am the weakest in this ensemble. I had to learn a lot, give in a lot and work a lot to match up to this fab cast! What really worked in my favour was the fact that all my co-stars were secure in their own space and that made us all improvise a lot. Bejoy was my major source of inspiration. His energy inspires you to push your limits. It's addictive to work with Bejoy.
Kriti Kharbanda plays Jim Sarbh's girlfriend. Didn't that feel weird? Considering you are dating the lovely lady in real life?
And I was flirting with a lot of girls in the film (laughs). On a serious note, we keep our professional and personal lives separate. We first met as colleagues and we maintain that respect for each other when working. She's played the character of Arfa in Taish with so much ease and is one of the strong pillars of the film. That's what I really care about!
I have watched your growth as an actor since 2012 when you did Bitto Boss. I find you grossly underused. How do you see your career?
Thank you so much. I find my journey to be really blessed! There have been ups, there have been downs and one constant thing has been that I've been lucky to work with wonderful people. If am under-used today, I have myself to blame for it cause I take time to connect with people about choosing my films. Am working on it.
As an outsider in the tightly clannish film industry have you had to struggle hard to find a place and after 8 years are you still struggling?
To be really frank, I got my first break on television from Ekta Kapoor. Then it was Kumar Mangatji who gave me a break in Bittoo Boss and then Fukrey happened with Excel Entertainment. I feel I've been welcomed with open arms in the industry and am grateful for the same.
What are the mistakes that you could have avoided?
I think I could avoid getting affected by rumours and not-so-true media reports that happen to pop up every once in a while. I've learnt from my shortcomings and yearn to do better every time.
Your personal life has often been talked about more than your work does that bother you? And what are you doing to correct the imbalance?
I used to get bothered by all the media reports but I've calmed down a lot with time and the only thing I focus all my energies on is my work. That really helps!
Tell me about your plans, your forthcoming films?
There's Haathi Mere Saathi that's finally gonna be a theatrical release on Makar Sankranti in Jan 2021! Super-excited for that one. It has been a fabulous experience to be a part of a trilingual! We're gonna begin filming Fukrey 3 very very soon and the entire team is going gaga with the thought! I hope I keep getting a chance to entertain people all my life.
Is marriage to Ms Kharbanda a part of the plan?
Haha! Not really. Right now both of us are focusing on work and only work!
Image Source:Instagram/kriti.kharbanda/pulkitsamrat