Richa Chadha And Krishan Jagota Talk About Their Online Initiative To Amplify Stories Of Everyday Heroes-EXCLUSIVE VIDEO
Richa Chadha and Krishan Jagota, who joined hands for the online initiative, The KiNDRY, to celebrate everyday heroes, give an insight into the initiative, the effect of their work in real life and its future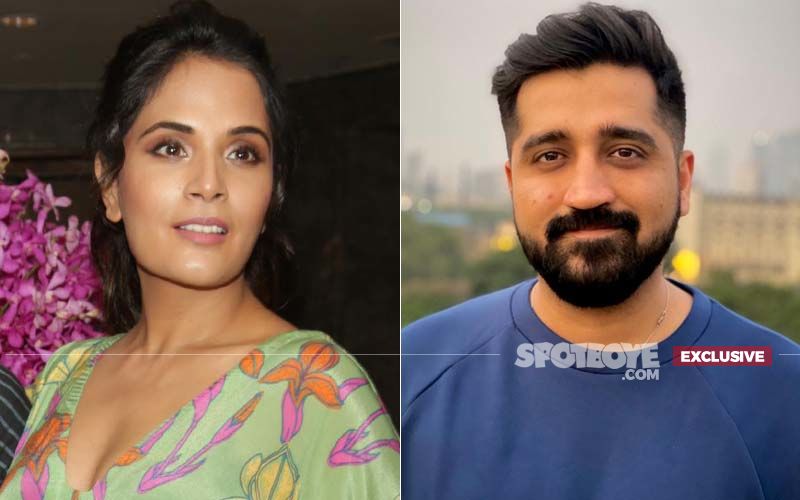 Last month, actress Richa Chadha announced and launched an online initiative called The KiNDRY. It started out as a platform to celebrate COVID heroes, and is now focussed to celebrate random acts of kindness and compassion in today's trying times.
The mission of the initiative, co-founded by Krishan Jagota, is to celebrate a million everyday heroes, who are doing something for the community at large.
In an exclusive chat with Spotboye.com, Richa and Krishan give an insight into the initiative, the effect of their work in real life and its future. Read excerpts from the interview:
Richa, during the whole Covid crisis, you have been actively working towards making things better, be it through the KiNDRY or your association with the vaccination programme. How has this experience enriched you?
Richa: More than enriching, we are doing it in the spirit of service. As much as there is bad news around and we shouldn't be hiding away from it, at the same time a tiny act of kindness done by ordinary people need to be highlighted and we are trying to do that through this.
Krishan, how has the association of Richa and support from celebs like Kriti Kharbanda and Ali Fazal helped this initiative?
Krishan: As Richa rightly said, we are trying to amplify kindness, and not just the big gestures but also small actions done with right intentions. We listen a lot about random acts of kindness, and as Hollywood musician Greg Ellis said, kindness shouldn't be random. It is very visible right now and its human kindness that is helping us so much today and we celebrate that. Celebrities are people who are celebrated and now they are coming forward to celebrate everyday heroes. With people like Kriti, Richa and Ali joining us, more people are listening to our stories, community of artists are coming forward to participate and many volunteers are coming forward to help.
You must have heard hundreds of such stories then. Has there been any one that inspired you the most?
Krishan: Which one wouldn't touch me? It sometimes even makes me cry. Kindness is a very powerful and courageous act. I was speaking to a friend who told me about a person who lost a family member to Covid, but was still taking care of other patients around him, and he wasn't even a doctor. We have covered almost 15-20 stories each and there are hundreds waiting for us, and I cannot choose one from the other.
Richa, how has these stories of positivity helped you deal with the negativity around you?
Richa: Obviously, we are all affected by these sad stories, be it on Twitter, in a newspaper or getting bad news on the phone. They say when a blade of grass is cut somewhere in the world, it has an impact somewhere else too. And this is the first time we are seeing what it actually means as until we all get vaccinated; the virus will mutate. So, we have to support each other. Almost every day when I am reading about someone's incredible idea to help others, it makes me smile and fills me with courage. India is made of its people and if we are going to stand together and support each other, we will be in good hands. Thus, we need to amplify the stories of such people.
Krishan, where did the idea behind the KiNDRY originate?
Krishan: Honestly, the idea was Richa's. She's had the right intention and when she shared it with me, we realised the crux of it is in the acts of everyday kindness. We realised that it went unnoticed and uncelebrated and we know so many such stories ourselves, so we thought of creating a space to share such stories and celebrate them, so that they can translate into good deeds and actions and have a wider reach.
The effects of these acts cannot be measured in numbers, but have you seen any effect of the stories, which you have amplified, in real life?
Krishan: It's just the beginning for us and more people want to join us. And it's not about the numbers, it's about the intangibles. When amplification of such heroes would happen, it would result in tangible outcomes in future.
What is the future of this initiative?
Richa: We have just started it and even when the world is not so catastrophic, we will find a way to still highlight positive stories. And we don't do just that even now. On World Music Day, we had a mini concert virtually. The idea is to branch off into many things in the future and we are very hopeful about that. I see it having a bright future, but it is a community initiative so it will depend on people too.
Krishan, how can people help you in your initiative?
Krishan:
People can help us with their head and their hearts both. They can help us by sharing the stories of everyday heroes and amplify them, and if they have some talent or some skill, and they believe in amplifying kindness, they can join hands with us and we can use their creativity to achieve that.
Image Source: Instagram/therichachadha, spotboye archives, Hardly Anonymous Communications