Rishi Kapoor's Uncle Prem Chopra: 'I Called Up Neetu, She And Ranbir Have Taken It Bravely'- EXCLUSIVE
Rishi Kapoor's uncle Prem Chopra talks about his call to Neetu Kapoor and tears still roll down our eyes at the thought that we will not see Rishi off-screen anymore
Rishi Kapoor passed away, last Wednesday morning at 8.45 am. The previous evening, I had heard that he was extremely critical. I prayed that night. I don't know when my eyes closed but I was woken up by my neighbours TV, loud on 'Main Shayyar Toh Nahin'. I held my head with both hands; I knew it was all over.
Romance, dance and music will never be the same again. Those impeccable mannerisms, that little bit of sweet stutter when he spoke too many lines at pace, the way he looked into the heroine's eyes, the T-shirts I wore (I used to go to a tailor in Vile Parle and get almost similar ones (those days, brands were few and far in between) stitched or maybe got lucky at some retail showroom, and of course, the way he danced (people threw coins in the Paisa Ye Paisa song in Karz).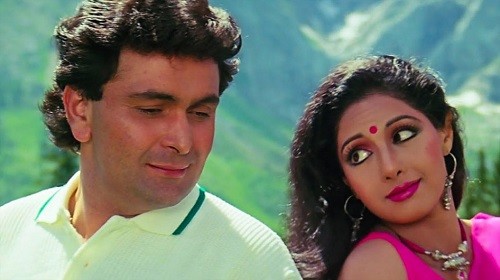 I really couldn't concentrate that day. The information/stories that I got only increased my pain- Alia breaking down at the hospital, Riddhima unable to get permission to fly to Mumbai, and more.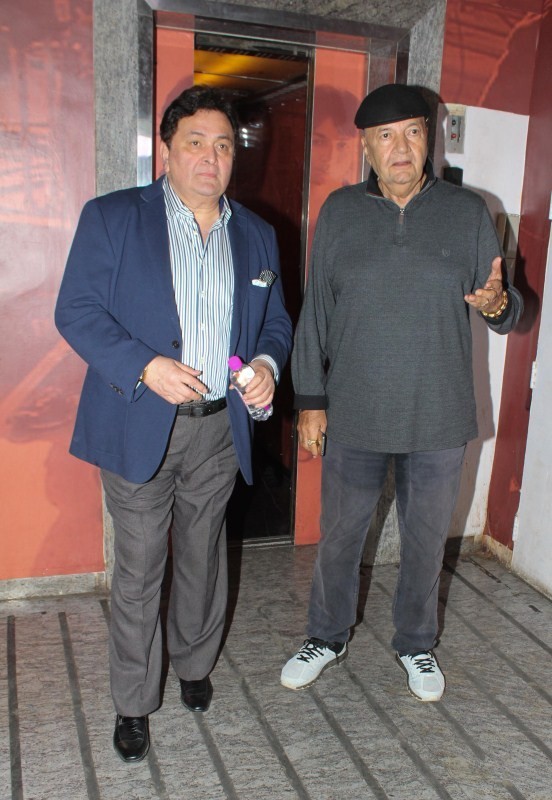 It's a harsh reality no doubt but it brought tears in my eyes as I saw pictures and videos of Neetu and Ranbir immersing Rishi's ashes on Sunday afternoon.
Neetu Kapoor and Ranbir were seen at Banganga, with Riddhima and Alia.
I had the privilege of interviewing him when I was with Mumbai Mirror. I had called him upfront and he drove down to Juhu's JW Marriott especially for the interview. Koi picture nahin aa rahi thi unki ek week ke baad, so it was not a publicity interview. Those were the days! There was no agenda, celebrities spoke to journalists heart-to-heart. Those days won't come back, kuch bhi karlo.
Of course, he did get upset when certain stories about Ranbir used to be written which didn't go down well with him. But as a father, he had every right to express his discontent on that.
I was so happy when Rishi had returned from the US after getting his treatment. Heart bleeds, it hurts, it's damn painful. Why is life so cruel?
This evening, I spoke to Rishi's uncle Prem Chopra. He said that he was sad that he couldn't go for the funeral due to the lockdown. "I called Neetu. She and Ranbir have taken it bravely.
Think of it, he was sick since 2 years. But yes, I met him soon after he had come back from his treatment in the US. It was my birthday, September 23 (2019), and he had come to my house.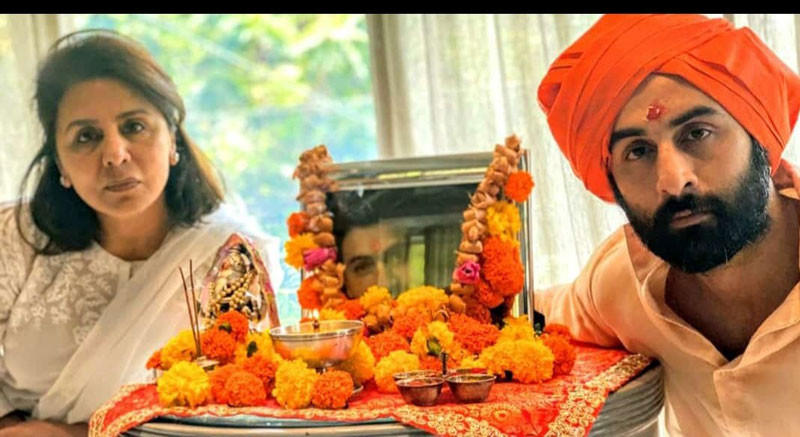 After that, I had gone to his place. He was looking very nice and told me there that he was clear as far as the cancer was concerned.
But he added that his immunity had gone down and he needed to take rest. After that, he contracted pneumonia and was hospitalised."
Added Prem Chopra, "It's a tremendous loss. He was very close to me. He was a very intelligent actor, who also worked very hard.
He had a mind of his own, never minced words. He would express his views, openly.
It did make some people misunderstand him but they used to come back later and say they've understood his perspective."
Prem Chopra also reminisced on the movie that had Rishi and him both. "I played his Dad in Patel Ki Punjabi Shaadi."
It's a week gone by. Honestly, it hasn't yet sunk in me that that Rishi Kapoor is no more. In fact, I miss him more with the passing of each day.


Image Source:- twitter/RishiKapoorFC1,premch0pra,Avas.mv.com,IBTimes.com