Sana Khaan EXPLODES On Her Break-Up With Melvin: 'This Jerk Nearly Drove Me Into A Depression, Thank God He's A Closed Chapter'- EXCLUSIVE
Sana Khaan is disturbed since the time she broke up with choreographer Melvin Louis as she has said she caught him cheating on her. In this difficult time of her life, we spoke to the actress to know where things went wrong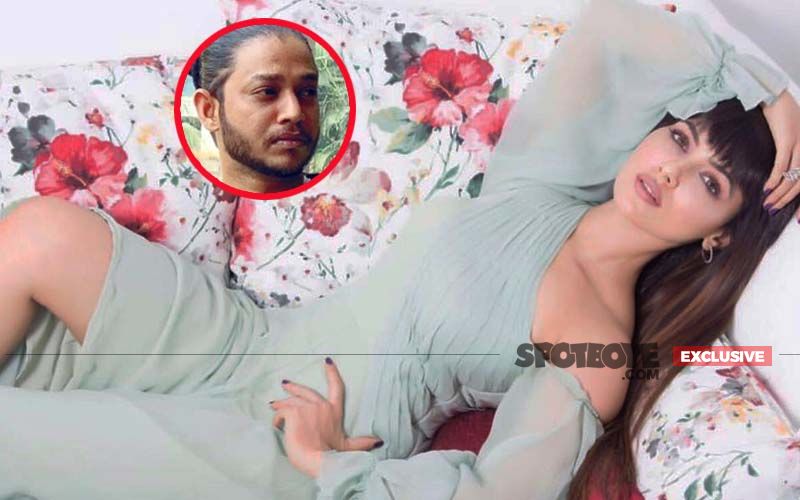 Sana Khaan announced her breakup with choreographer Melvin Louis some days back on social media. She accused him of infidelity and is evidently upset. We spoke to the actress at length to know the details of what went wrong between them.


You have parted ways with Melvin Louis. How long were you guys dating?
1 Year.
When did things start going wrong?
Things went downhill last year itself but obviously I never thought he would cheat on me. And I discovered it only this month. I went to confront him and saw the messages on his phone at his place.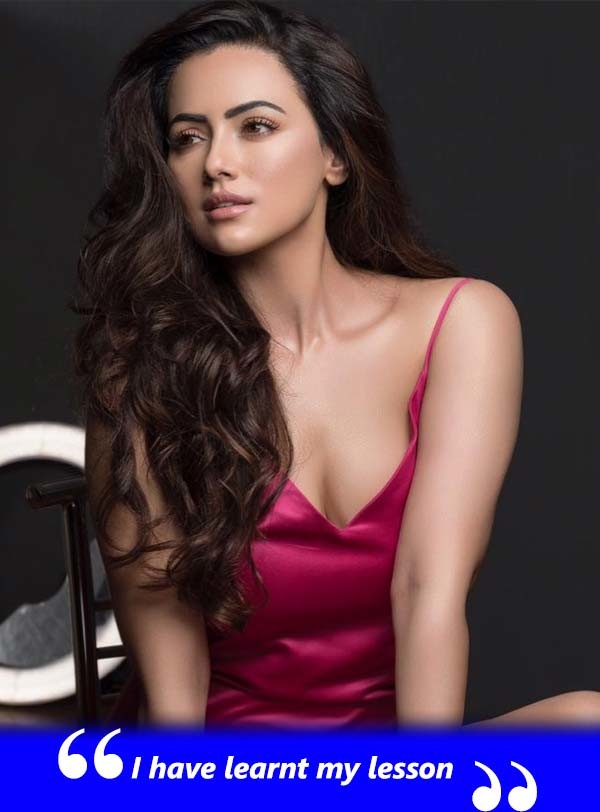 How did you sense that he was cheating on you?
I didn't know that he was cheating on me. We had other issues. When I came back from Krabi recently and I was not talking to him at all, so he was enjoying his own life. On Feb 3, I surprised him going to his house. It was only a day before that, I got to know that he has so many girls in his life.
How did you take his phone from him?
I snatched it.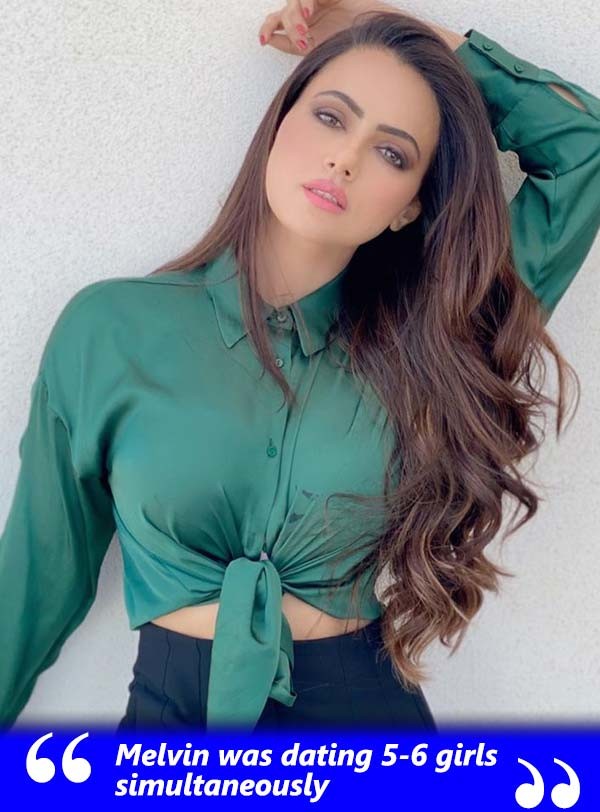 Is he feigning ignorance or saying that he is innocent?
Agar koi bhi yeh kar raha hoga, will he ever admit it that I was with 5-6 girls? Yeh koi nahi bolega.
But how did you learn of these things after so many days?
Pyaar andha hota hai aapne suna tha na. Toh abhi dekh bhi lo.
Disappointed/hurt/depressed?
I'm suffering from depression and anxiety. I'm healing and taking care of myself. My family is there. I was on sleeping pills from 20 days. Luckily from last 2 days, I'm sleeping without any pill and I'm really happy about that. But obviously, when people write on my page saying 'Move on', I want to tell them that it's not easy. Cheaters move on fast. People who are committed, take time.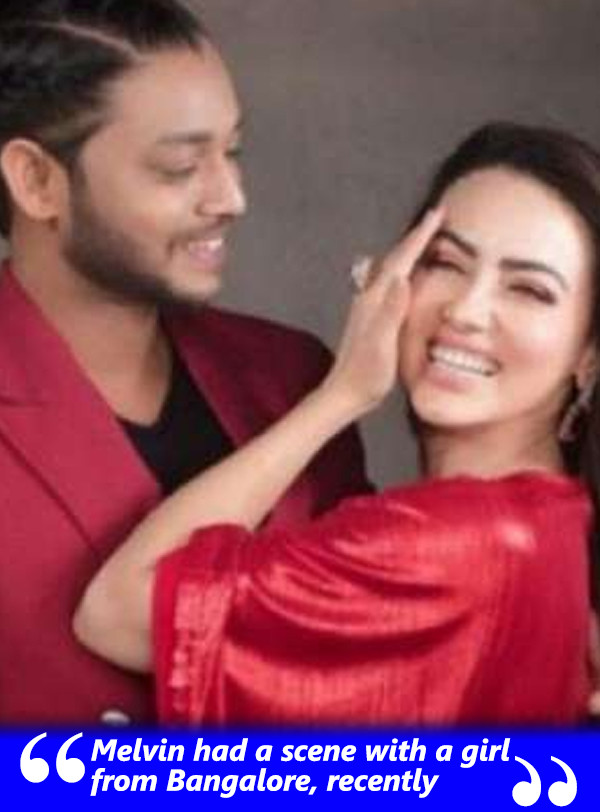 Yeah, your emotions were involved...
Of course, I trusted him so much. We were supposed to get married, our families had met, everything was being arranged.
Who are these girls? Are they known?
Everybody is known. But, I don't want to take names. They are all his dancing partners. They will talk if required, but frankly speaking they are too young. He had a scene recently in Bangalore with a girl soon after he landed there for an event- and consequently got late for the event.
In another case, he promised a music video to a girl and then blocked her on his phone.
But how did you learn of these things?
I saw it in his phone.


Where did the suspicion stem from?
I had some friends who had seen him at different places with other girls. That's how I came to know. He even swore by his parents saying that he has not cheated on me. And in the next 10 minutes, I caught him and said 'Dekh upar wala bhi tere saath nahi hai'.


After all that happened, I spoke to his mom on phone and told her that 'Aunty, we have broken up and the reason is that your son was cheating on me'. She spoke several things but in the end, she said 'Yeh sab hota hai'. I cut the call immediately after that. I told Melvin right after, 'Jaisa beej hota hai, fassal bhi waisi hi hoti hai'.


Wait till you hear this! Yesterday, he texted one crying picture of his mother to my friend which is so stupid, so childish. I said 'Your mother is crying today after I came out with the truth. What about me crying from 2 weeks? What about me crying since 2 weeks' We had a family relationship. I treated his family like mine. Mind you, my mom is disabled. She can't walk and see properly.


The least I wanted is that his family, who definitely knows about my mom's condition, should have at least called me once to know more about the matter. But, nobody did. Is this humanity? I took care of Melvin and his house for one full year (pauses)
Go on...
He started saying that these are false accusations. Firstly, he forced me to validate the relationship. I announced it to the world. I was acknowledging his presence in my life and celebrating him throughout the year on my social media page. Even he did the same- but the difference was that he was going around with other girls who did this just for the sake of getting a few music videos with him.
Do you think you went wrong in the relationship anywhere?
Nope.
It takes two hands to clap...
Not always.
Did you ever feel in the relationship that he was never there fully for you?
He was there with me till April 2019. I saw a change from May and lots of misunderstandings started happening. I told him I can't be in a relationship where we are fighting so much. But then, you feel ki doh alag log hai, so let's try and adjust. You won't believe but I have not met anybody in this one year. He used to come with me everywhere.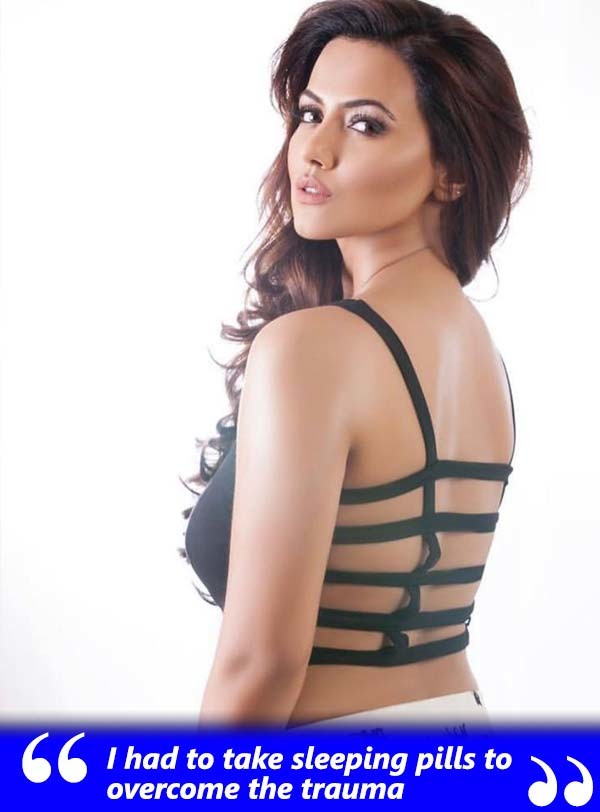 You have mentioned that there was a small girl whom he made pregnant...
Yes, the girl doesn't want to reveal her identity. A lawyer texted me about her. She was counselling this girl who got pregnant. The girl is only 18. Of course I have other girls also with whom he has misbehaved and who are okay to talk about it.
Where is this 18-year-old girl? Is she keeping the child or has she aborted it?
I don't know about that but that lawyer thanked me for speaking up about this jerk.
In hindsight, you must be happy that it got over in 10-12 months...
I am happy but I think I was crazy in love. Anyway, you can say that I have leant a lesson. Don't trust anybody blindly.
Image Source:-instagram/melvinlouis/sanakhaan21
They say the best things in life are free! India's favourite music channels 9XM, 9X Jalwa, 9X Jhakaas & 9X Tashan are available Free-To-Air. Make a request for these channels from your Cable, DTH or HITS operator.