Sara Ali Khan's Kedarnath: She Is An Absolute Star, Says Producer Ronnie Screwvala
Ronnie Screwvala is excited about Sara Ali Khan's first Bollywood splash. Besides, his Pihu released today. SpotboyE.com met the makers of the movie a few days back to chat about the film. Here's what director Vinod Kapri and producers Siddharth Roy Kapur and Ronnie have to say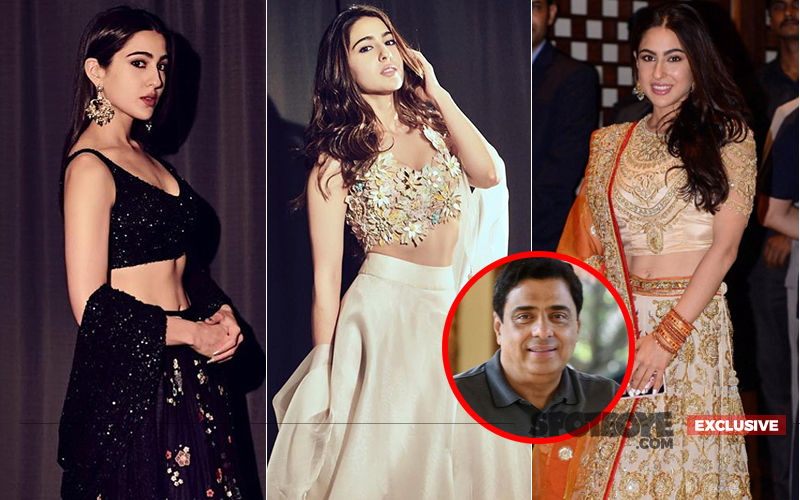 The trailer of Pihu received a massive response on social media. A film about a 2-year old girl trapped inside a house was a premise which intrigued everyone. A few days ago, SpotboyE.com caught up with the people behind the project. Director Vinod Kapri and producers Ronnie Screwvala and Siddharth Roy Kapur spoke about the interesting plot, its immense appreciation on social media, the response they are expecting from the masses and lots more.

Talking about the film, Vinod said that it was based on real life incidents. "I was looking for a story when I got to know of this particular incident in which a 4-year old boy was trapped inside a house in some other circumstances. I thought it was an interesting concept and then everything else fell into place."



Was it an instant 'Yes' from the producers? Siddharth said, "For anyone who watches the film, they will be very moved by it. They will be completely enthralled by those 90 minutes. For me it was a very instinctive reaction and I told Vinod that we would like to work together on this. Instantly, I picked up the phone on Ronnie as I knew he would react the same way too."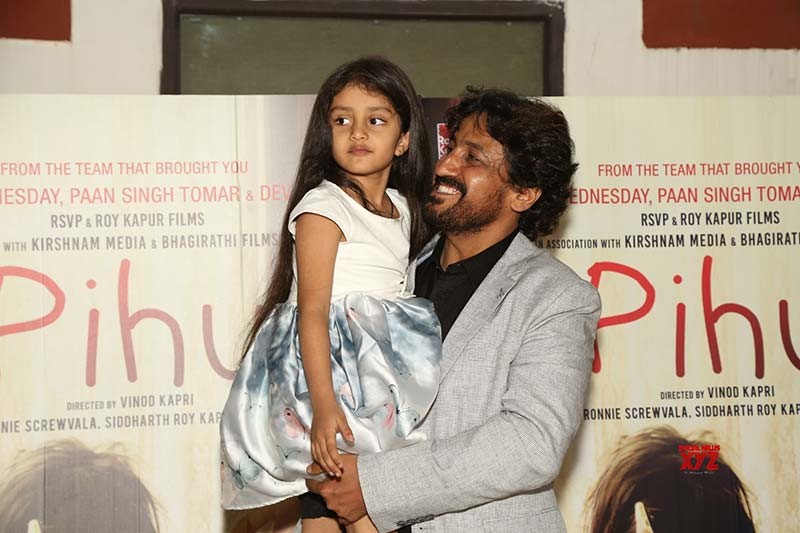 Myra Vishwakarma And Vinod Kapri
We couldn't leave such stalwarts of the film industry without asking them about the raging topic of #MeToo. When we tried to ask them about the same, Ronnie, was quick to remark smilingly, "Why can't you have a conversation without that?"
So when we rephrased the topic and asked about the preventive steps taken by producers to ensure the safety of women on film sets, Siddharth replied, "We've always had a zero tolerance policy when it comes to sexual harassment at the work place. That's something that we have been following since the time of UTV and Disney. It continues to run in the individual organisations we run now as well. That's not some new precedent that we had to set in the last few months. It's important as an industry for many people to adopt it, and there are many who do adopt it. And wherever it's not happening in the film industry or outside the film industry, it should be something that should be addressed."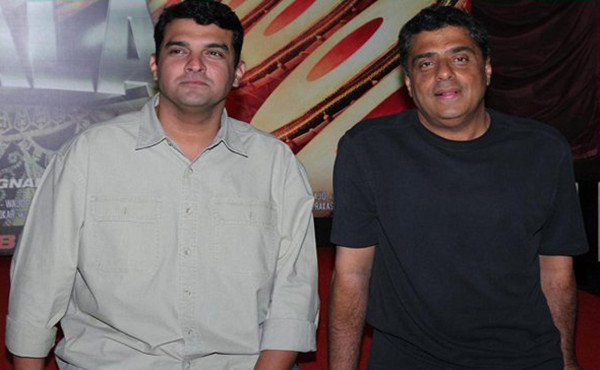 Siddharth Roy Kapur And Ronnie Screwvala

Said Ronnie, "The word harassment is an extreme word. Even basic thing like respect is a very important element that we practise. And it's not just on the shooting floor."

Lastly, we also happened to congratulate Ronnie on the good buzz about his other film Kedarnath, the trailer of which has been received well on social media. Is there pressure on him as he is releasing Saif Ali Khan and Amrita Singh's daughter Sara Ali Khan to films? "I told Abhishek (Kapoor) when I came in to watch the 20 minutes of the film he wanted to show me to step in as producer, that I had come in because of our past relationship, but when I walked out, I told him that it didn't look like it was Sara's first film. It seemed like her 5th film. She is an absolute star. So Gattu asked me back, 'Are you doing the film because of her or because of me?'," laughed Ronnie.
As a parting shot, we asked Siddharth about the upcoming projects that Ronnie and he are working together – The Sky Is Pink and Saare Jahaan Se Accha. While The Sky Is Pink has Priyanka Chopra, Farhan Akhtar and Zaira Wasim, there is still no official announcement from the producers whether Shah Rukh Khan has signed on the dotted line for Saare Jahaan Se Accha. Why so? Is SRK doing it or not? "We will be making an announcement soon," smiled Siddharth.
All this and lots more in the full video interview above.
FYI,
SpotboyE.com Editor Vickey Lalwani gave Pihu 3.5 stars.
Click below to read the entire review.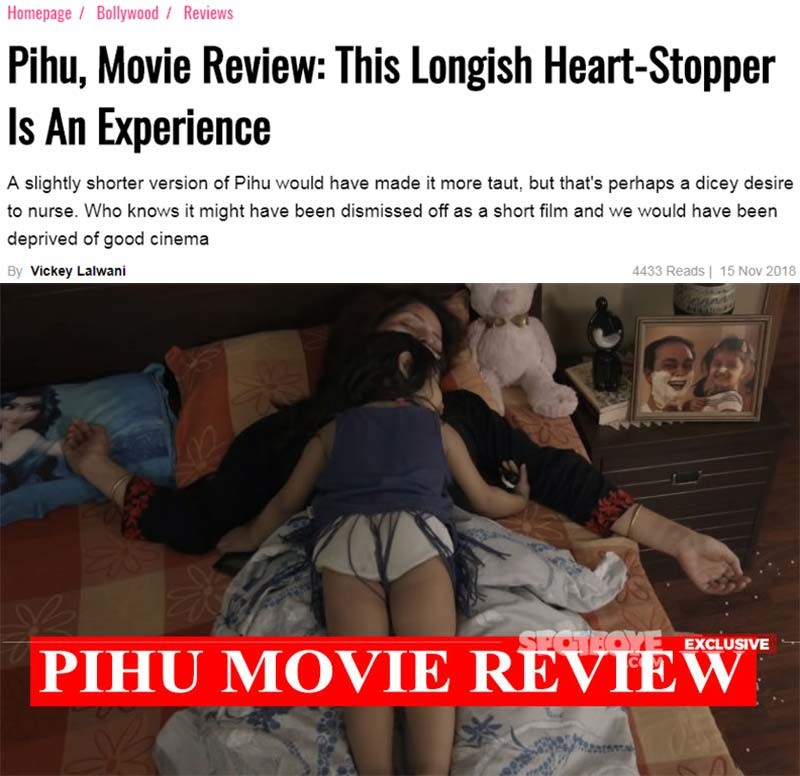 In his review, he praised the film, "It's time we loudly applaud the new ideas that are coming into today's cinema and the fact that producers like Sidharth Roy Kapur and Ronnie Screwvala (they formed a formidable team in UTV, so no reason why they can't do an encore for many films to come when they're out of it) are backing such talent by putting their money on the line. And this idea keeps you on the edge almost throughout even if you are not a parent."
Keep going Siddharth and Ronnie – you two were a formidable team even in UTV. We expect lots of good cinema from you in the days to come.


Image Source:- Instagram/@saraalikhan95,et-gbs,socialnewsxyz,tricity,statesman