Sex, Love Or Money? Sara, Janhvi Or Ananya? SRK, Salman Or Akshay? Vidya Balan Tells Her Preferences- EXCLUSIVE
After an extensive chat with Vidya Balan on her recent release Mission Mangal, it was time for a fun rapid fire segment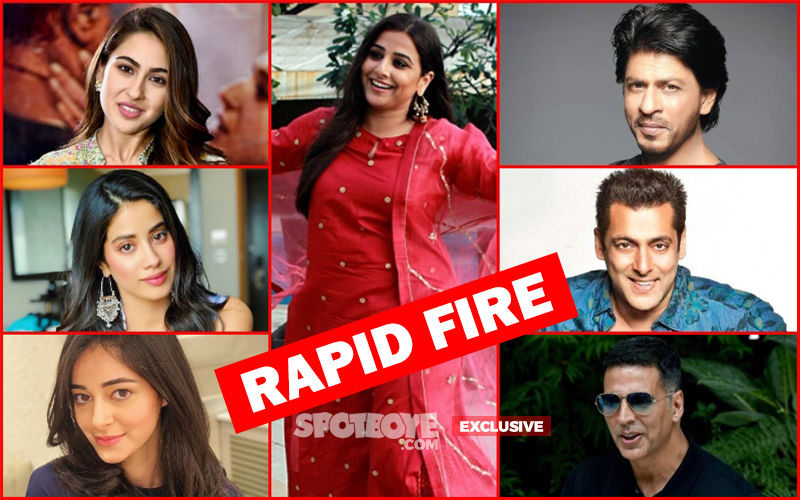 Vidya Balan is a phenomenal actress. Time and again, she has proved her mettle as an enriching performer with her acting skills. On Independence Day, we were treated to Mission Mangal, a lovely film and of course, Vidya enticed us with a lovely performance yet again.
So, as we caught up with the actress, she bared her heart out about the film, body shaming, disco dancing amongst several other topics. Next, it was time for a fun rapid fire session with the actress. With 3 options and limited time to reply, Vidya totally nailed it. We started off by asking her to choose between critical acclaim, box-office success and job satisfaction. Without batting an eyelid, the actress promptly replied, "Job satisfaction."
WATCH THE VIDEO BELOW:
Next, we asked her to choose between 3 of her best films- Kahaani, The Dirty Picture and Parineeta. With a smile on her face, she chose her debut project, Parineeta. Next, an interesting question that evoked an interesting answer. Love, sex or money? The actress chose love, but quickly added that sex comes after love and burst out laughing.
ALSO SEE: Vidya's Full Interview
Then, we asked a slightly difficult question as she had to pick one between the 3 reigning superstars of Bollywood- Shah Rukh Khan, Salman Khan and Akshay Kumar. She chose her Heyy Baby co-star Akshay. Between the newbies Janhvi Kapoor, Sara Ali Khan and Ananya Panday, she chose late actress Sridevi's gorgeous daughter.
The last question was a bit tricky as it involved her to choose between 3 varied emotions- that of anger, comedy and tragedy. Vidya picked comedy. Well, full marks to the actress for her fun replies.

Image Source:- wikipedia/aluz/newkerala/patrika/bizasialive/instagram/
janhvikapoor/ananyapanday/saraalikhan95/balanvidya