Shweta Pandit Stuck In Italy Due To COVID-19: 'Anyway, Music Sunne Ka Mann Nahin Karta'- EXCLUSIVE
Italy has been the worst struck and Pandit Jasraj's grand-niece, singer Shweta Pandit, is stranded out there. Here's her EXCLUSIVE chat with SpotboyE.com, last night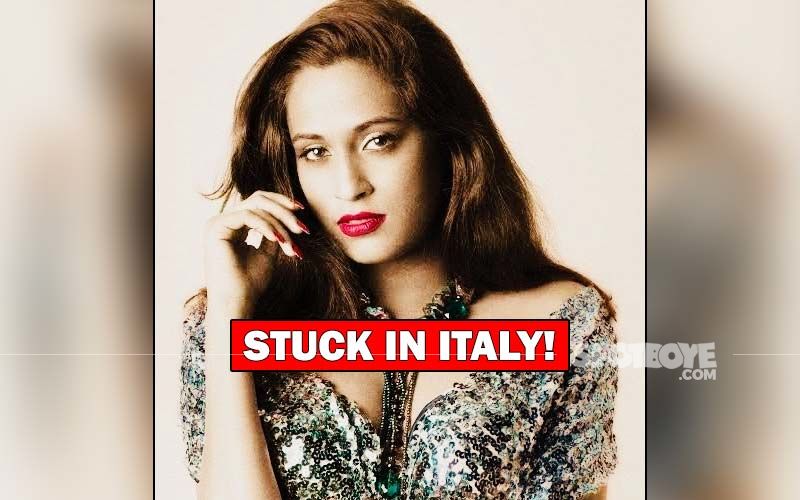 We had a long, telephonic chat with Shweta Pandit yesterday. Shweta is stranded in Italy and anxiously waiting to come to India.
Here are the excerpts from the chat...
How's the current scenario in Italy?
Worse than you see on TV. People are falling like nine pins. An average of 600+ deaths in a day, even now. I am just crying for a major part of the day. We are lucky that we stay away from the North and cityside. We are in Florence which is relatively safer.
Go on...
We wanted to return to India on Holi. I thought over it because I was missing my family terribly. but chose not too because leaving Italy would mean getting the virus and bringing it to India. I didn't want to do that.
Italy is not like the USA or UK where you can manage to get Indian food easily or have a lot of Hindi-speaking friends around you. It's not easy to live here if you're an Indian film industry artiste. Besides, I am a Juhu girl at heart and I love Mumbai too much.
Of course, Italy is beautiful. I was enjoying the best of both worlds, till the crisis (COVID-19) happened. My husband (Ivano Fucci) too has his production work in Mumbai.
But now, I don't know when we'll come to India. I hope the flights resume soon. I can't stay away from my family for more than a month and this time it's been too long as my husband was working on the shoot of Saaho and the recce of Takht in Italy wherein I had decided to stay on to be with him.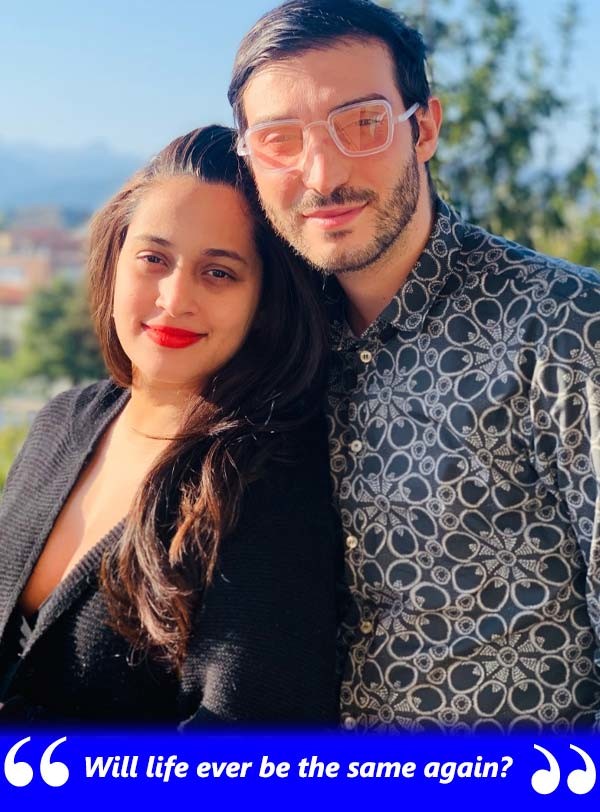 You must be in touch with your family quite frequently, these days...
Yes, and they are extremely worried about me. My grand-uncle Pandit Jasraj Ji who just turned 90 makes video-calls to me everyday.
Do you think India has handled the crisis well?
If you see the numbers, perhaps yes. Besides, you guys went for the lockdown in time. We were late in imposing it here.
But if you look at it from the other side, some of the images I see of congregation in India scares me.
Aajkal toh gaane sunne ka bhi man nahin karta. I've been interacting with my followers online and doing housework to stay busy. I've learnt how to cook food in these 40 days of quarantine so far, out here.
Do you like today's music?
i miss the melodies. Its just for weddings and clubs today.


Four singers for one actor in a movie!
I can't identify with this concept. The beauty is to have one voice for the lead character- like we did earlier till the 90s I guess. The female singers have just 2-3 lines looped in nowdays or one item number. It seems as if filmmakers don't care about such small additions which make the film experience more enjoyable.
It was great when I got to sing all the songs picturised on Katrina Kaif in Mere Brother Ki Dulhan or all the songs of Mohabbatein, Naach and Neal 'n' Nikki. Back then, they would keep my voice for all the songs for the leading lady.
Four music directors in one movie!
Yet again, its like adding 4 souls in one body. The soul has to be one.
There are young talents today who if given a chance, can give good original music and plus do a full movie. In fact, my sister Shraddha and I would love to turn music directors- but we need a production house that completely believes in us. We want to do the full soundtrack and not 1 / 2 songs. We have some amazing compositions but those need the right producers who want to promote good, original music.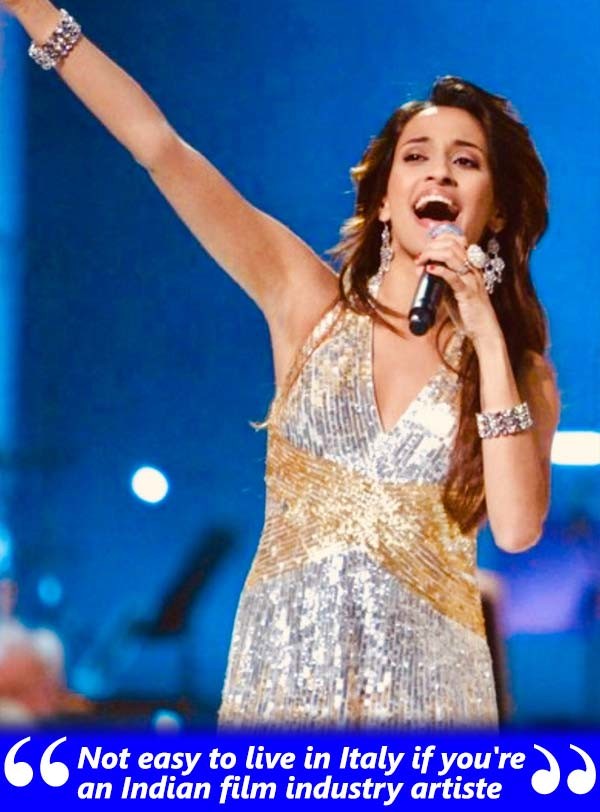 We don't get complete albums, nowadays. Last one I heard was Ae Dil Hai Mushkil!
I think we now get 5 complete albums in 10 years! When I was growing up, every other week we had great albums. I remember there was Gupt, Dil Toh Pagal Hai, Kuch Kuch Hota hai, Hum Dil De Chuke Sanam in just 2 / 3 years. I was in school then.
But that's the case with our current movies too, the big budget films need to have better stories. Today, smaller/independent films have better scripts because they make it with passion and not for the weekend 100-crore club.
What's your take on remixes?
Not my cup of tea. They are just for the clubs and parties, but that's also the multiplex audience today. If the audience themselves refuses to accept this, by not giving it unnecessary views on YouTube, they will get better music in turn. The music labels will then start pumping their marketing costs in churning out melodies. That's also the way forward if we want to have great singers because not everyone can sing melodies today.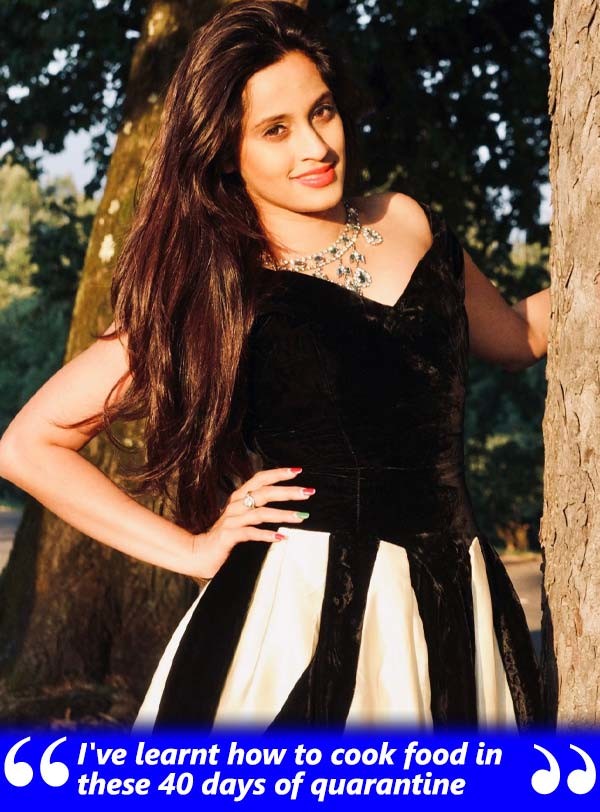 Coming back to COVID-19. I read on Sunday that the rate of infection in Italy has dropped for the first time...
That was good news, we had 800+ deaths everyday for weeks. We are praying everyday.
Parting shot?
What a turnaround the world has had! Will life ever be the same again?


Image Source:- instagram/shwetapandit7